COLORADO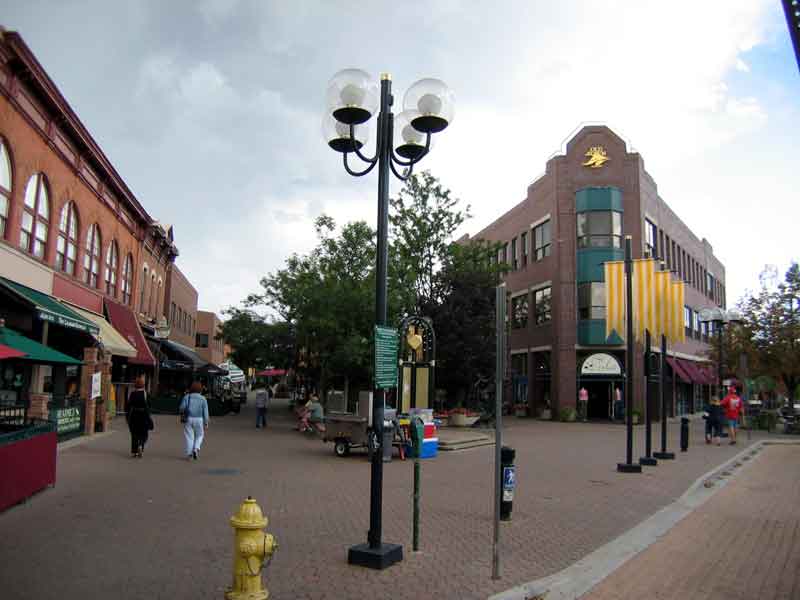 FORT COLLINS



This is one of our favorite places to just spend some time and do a little fly fishing before heading back to Tucson.

To see the full set of pictures and descriptions of this area click here and use the Back Button of your browser to return to this page.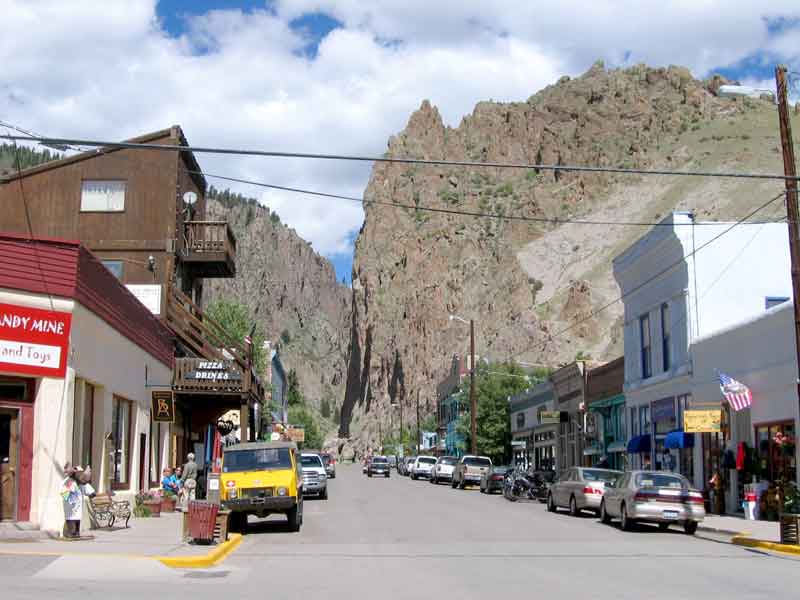 CREEDE



Creede is an old mining town. Silver was the main ore and at one time it was the highest producer in the US. During it hay days, the likes of Bob Ford and Bat Masterson walked the streets of Creede. Now it is a fun little town situated in the San Juans at an altitude of nearly 8900 feet.

Most of its old buildings have been converted into modern tourist shops and other supporting businesses but they have retained their old style, and the town still looks and feels like a mining town. It even has the Creede Repertory Threatre that puts on some really entertaining shows in one of the old buildings that has been rebuilt as a playhouse.

For the RVer, the Mountain Views RV park, on the banks of the Rio Grande, is a very nice place to put your rig while you enjoy the area.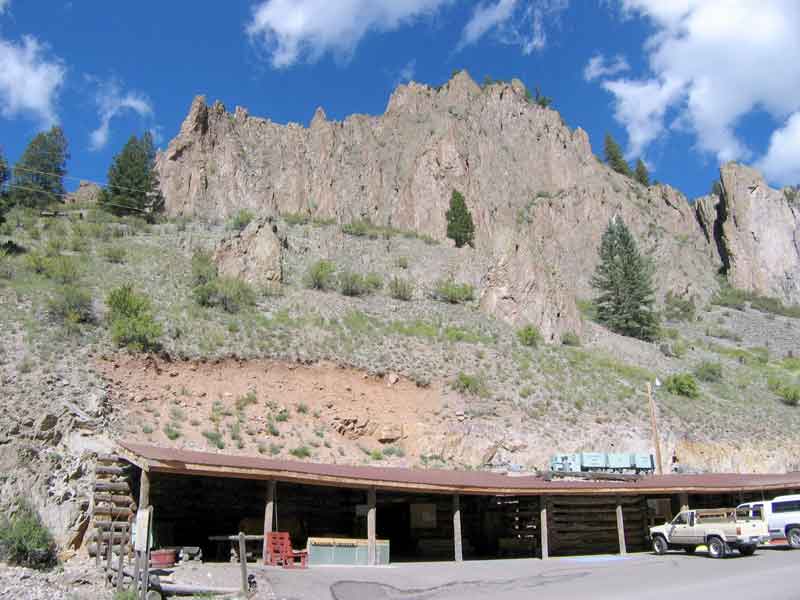 Left: The Underground Mining Museum - Shows the history of mining methods used in Creede mines.
Right: Bachleor Tour: A dirt road loop that visits the old mines and town sites. High clearance vehicle needed.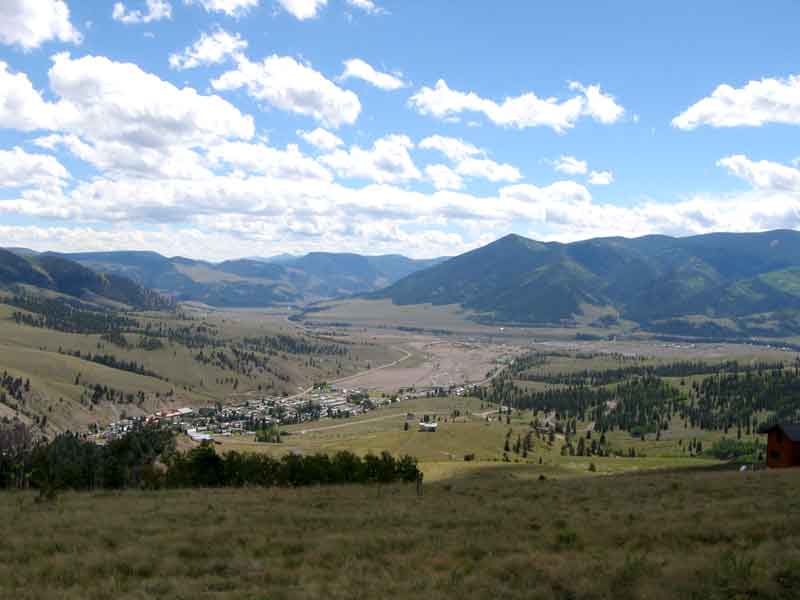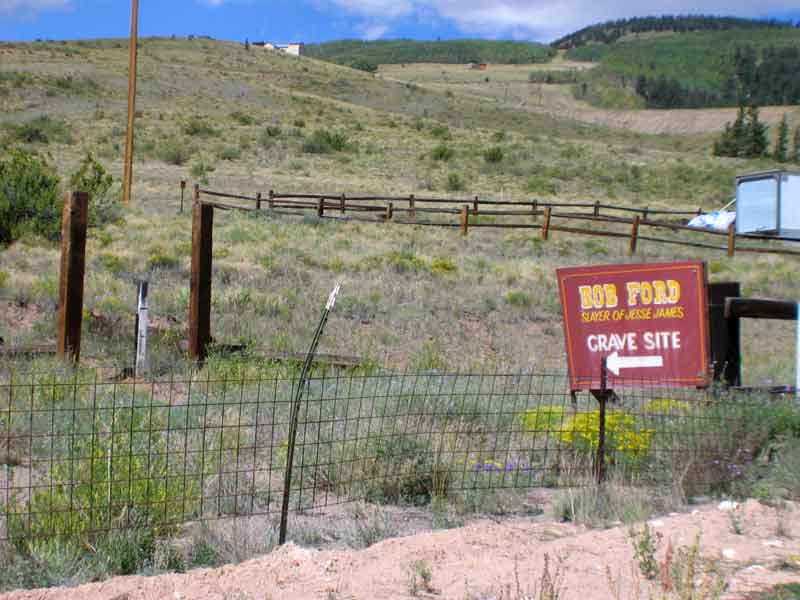 Left: The town of Creede in the lower left. You are looking out to the Rio Grande where we are camped.
Right: The grave site of Bob Ford, who killed Jesse James. He became a town leader here where he was killed.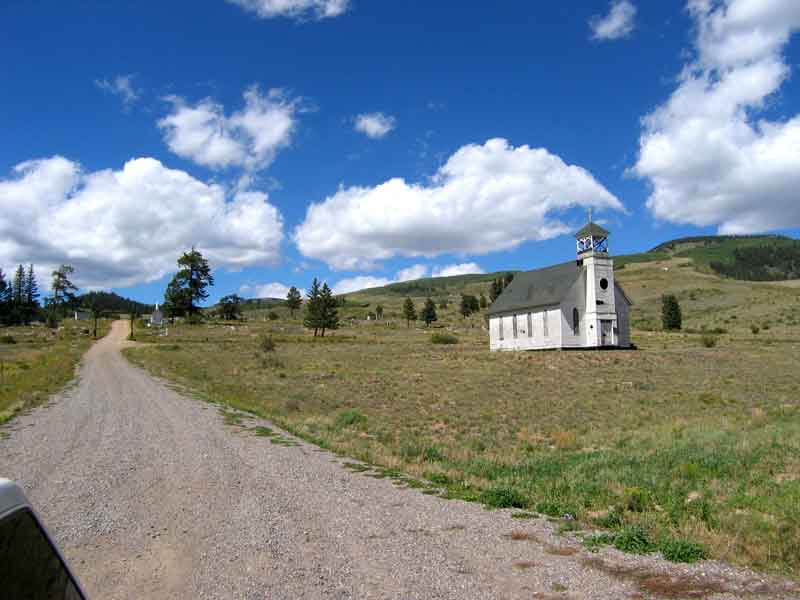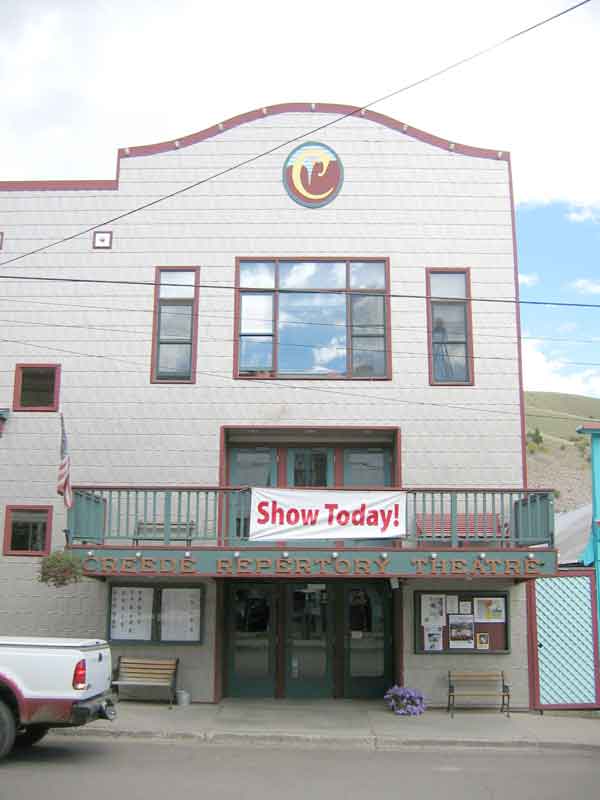 Left: The town cemetery and the old Church.
Right: Creede Repertory Theatre where they put on some really great plays.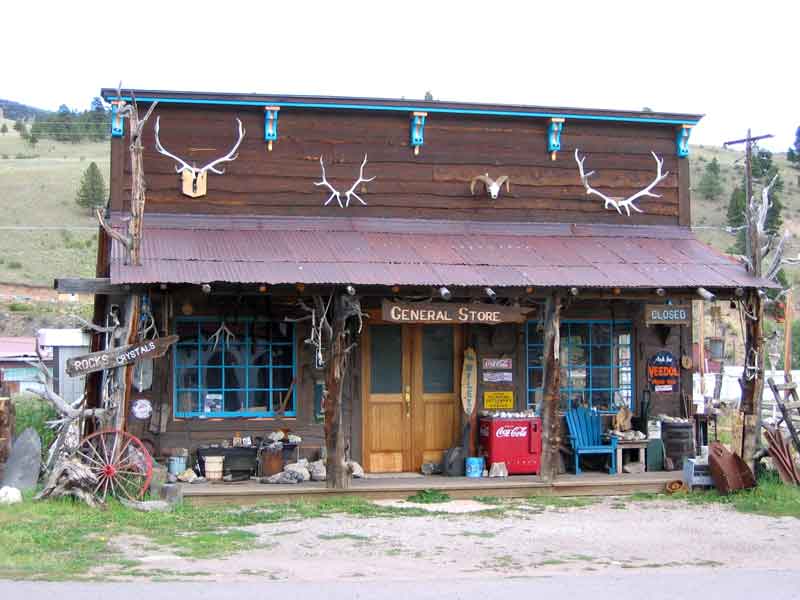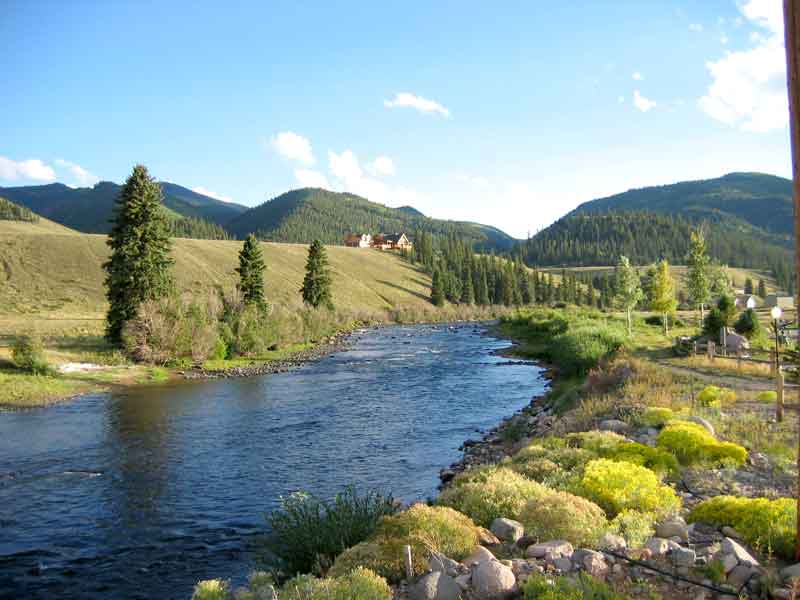 Left: The old General Store.
Right: The view from our campsite on the Rio Grande at the Mountain Views RV Park. Ted caught a nice 16" brown just up river from our coach.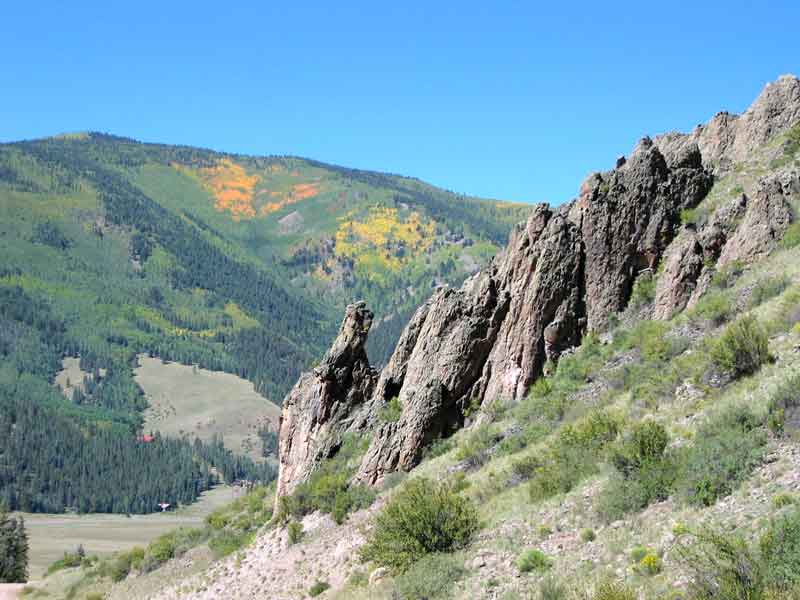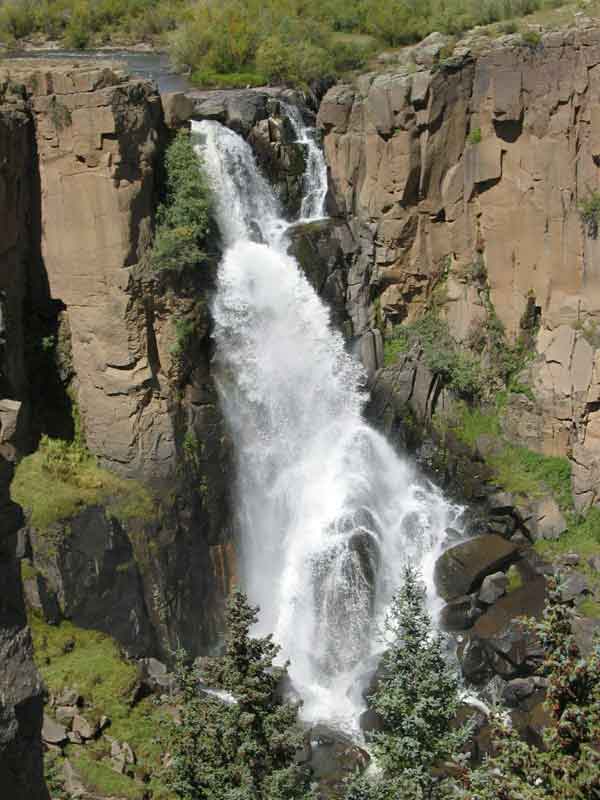 Left: Its Fall and Winter is on its way, as the mountains begin to sprout patches of yellow and gold, and night time temps drop into the 20s.
Right: North Clear Creek Falls. A great place to stop and have lunch while sight seeing on the Silver Thread (Hwy 149).