NORTH COUNTRY



Now that we are back in the "Lower 48", we will spend some time in the states north of our winter home of Tucson. Primarily this will be Idaho, Montana and Colorado this year, as we make our way south slowly, to avoid the heat of Tucson as long as possible.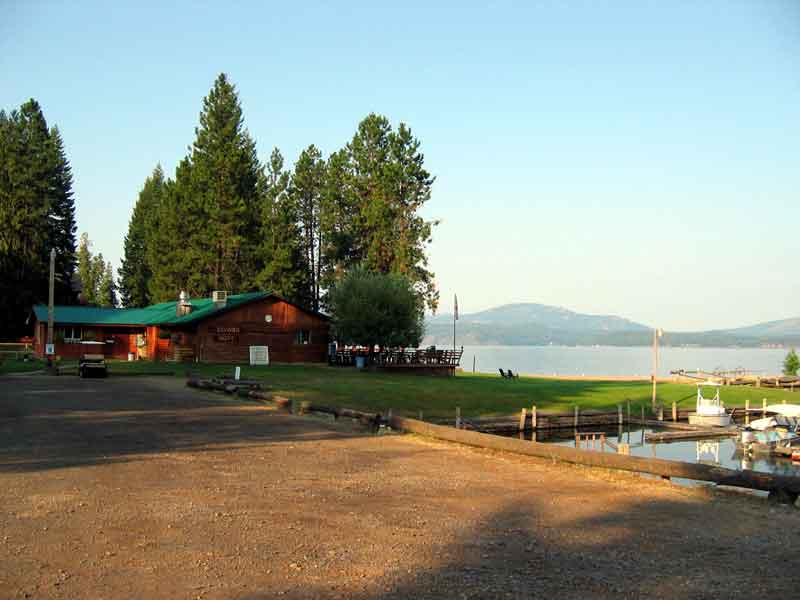 BEYOND HOPE



Actually that should be "Above & Beyond Hope". Beyond Hope is one of our favorite campgrounds. It is located in Hope, ID about 15 miles south of Sandpoint, on the northeast corner of Lake Pend Oreille. It is on the lake with all the things you would want to do, even a four star eatery. We prefer the upper area of the campground which is referred to as above. See our campground section for more details.

There are not a lot of great sights in the area, just the whole surroundings are beautiful with the lake and the woods. A nice place to relax and enjoy life, especially after being on the go to look and see all the time. We go to the movies and sometimes head up into Canada for a nice day trip. The sites are grass and you can walk around in your bare feet and watch the deer that roam throughout the area, since it is a game preserve. They love all those old floppy carrots you were going to throw away. Boats are available for use on the lake but we have not done that yet.

We spent a delightful week here and left just as a long lasting storm came through. We headed for Bigfork, trying to outrun the rain.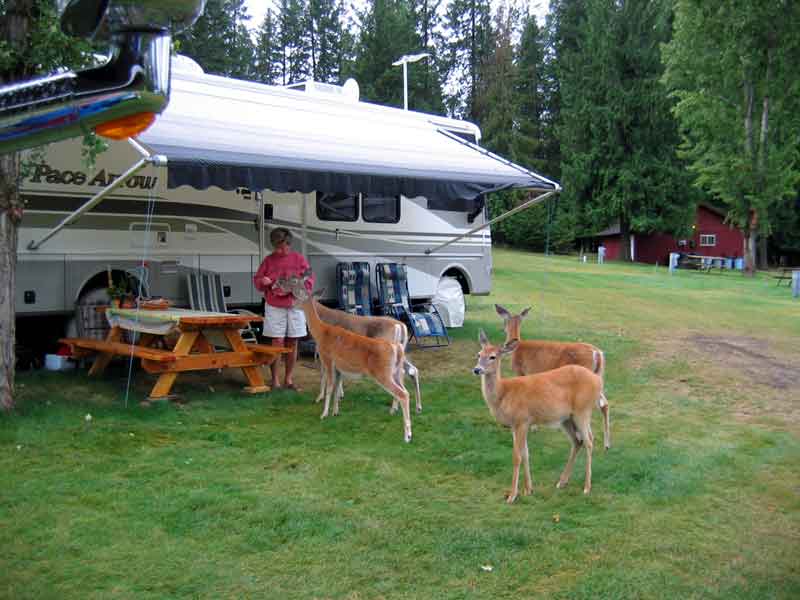 Left: Above & Beyond Hope
Right: Deer visiting our neighbor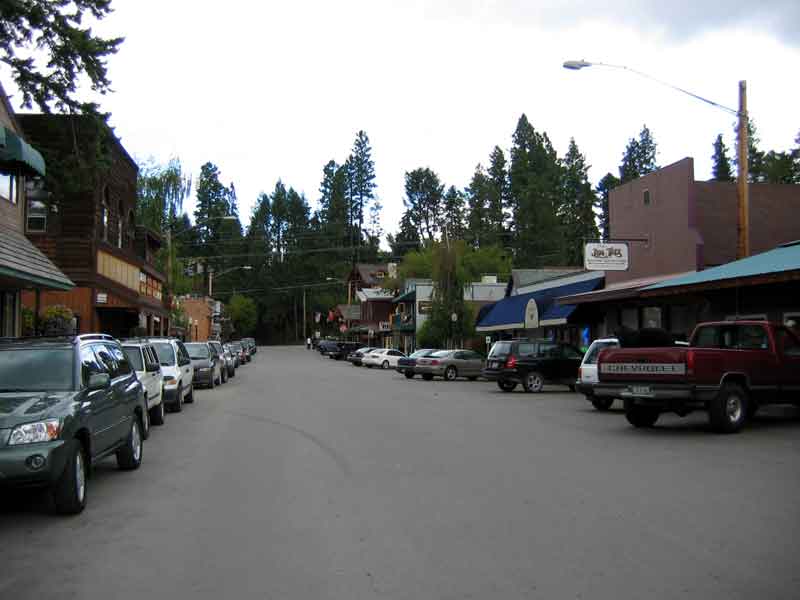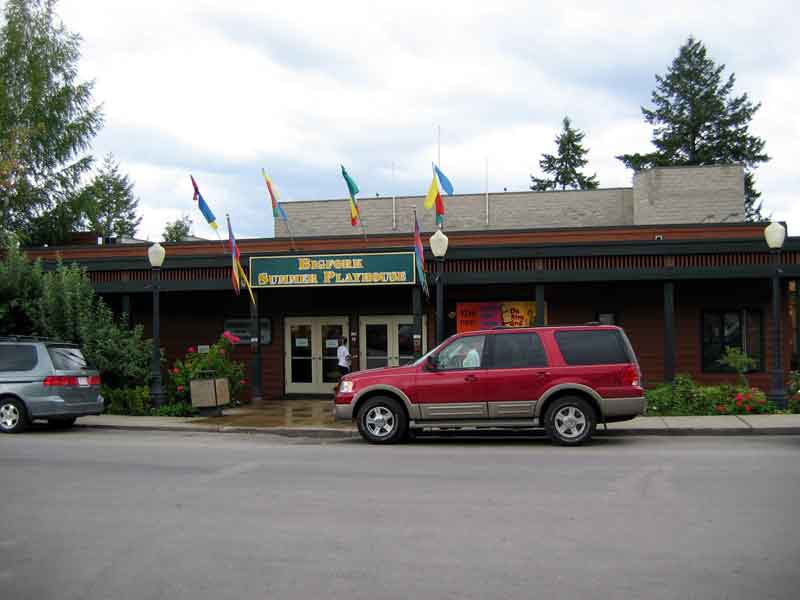 BIGFORK, MT



This is a two block long town that is very tourist oriented, but a lot of fun. It was "discovered" about eight or ten years ago and now the property values are acting like a rocket. You can buy a site for your coach near the town for around $60K, for an example.

They have a summer playhouse that we love. We stopped by here on our way to Alaska, and got tickets for the plays that we wanted to see, since they are very popular and we like to get certain seats. While we were here we saw "The King and I", "42nd Street", "Cats", and "I Hate Hamlet". These are all put on by a cast of young college students that come here for the summer. The playhouse even has a dorm where they stay. This is really a great deal of fun and enjoyment. If you get here don't miss it, as it is really great entertainment.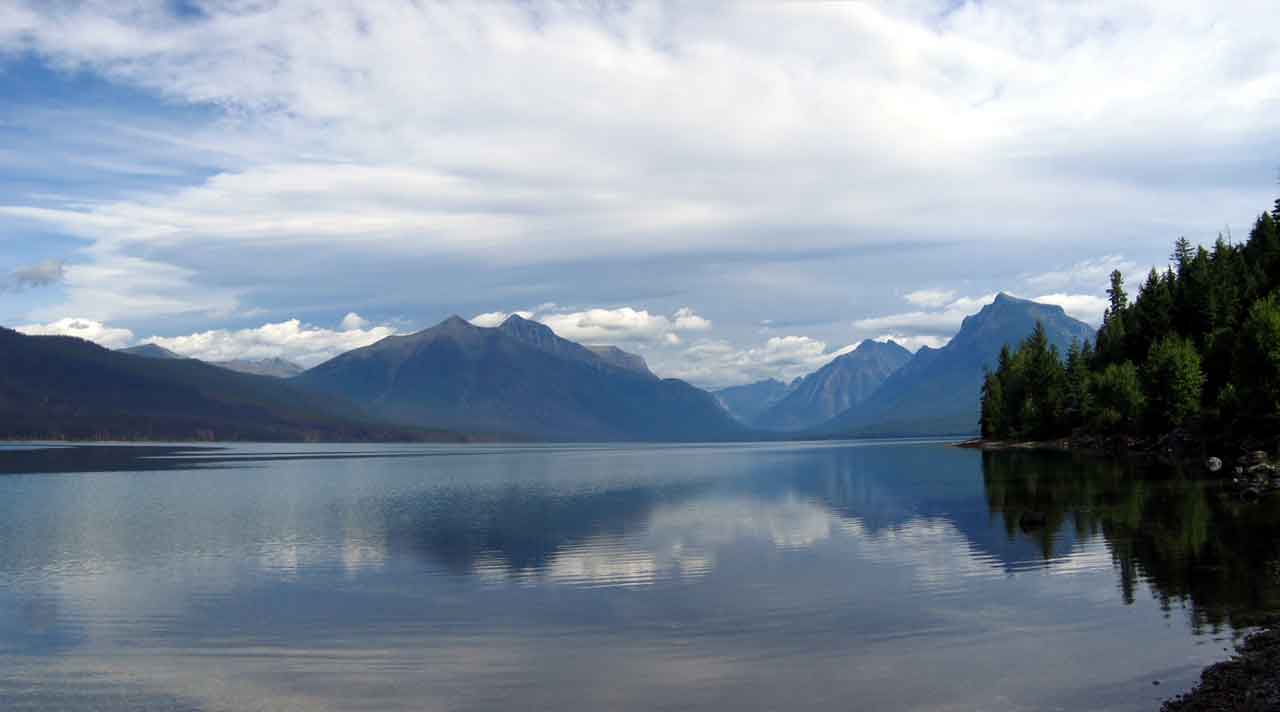 GLACIER NP



Glacier NP is a place to see mountains and valley grandeur. The park is accessed by the Going-To-The-Sun Road. We started from West Glacier where the road starts out along the edge of Lake McDonald, as shown on the right. The road continues up into those mountains and finally ends in St. Mary, for a total length of 49 miles. The road is very steep and narrow in places but has ample pullouts for pictures. (NOTE: Vehicles over 21 feet in length and/or 8 feet wide are prohibited.) Pictures of grandure just don't convey what the mind sees when you view these vistas in person, but the following may convince you that it is well worth the effort to visit here.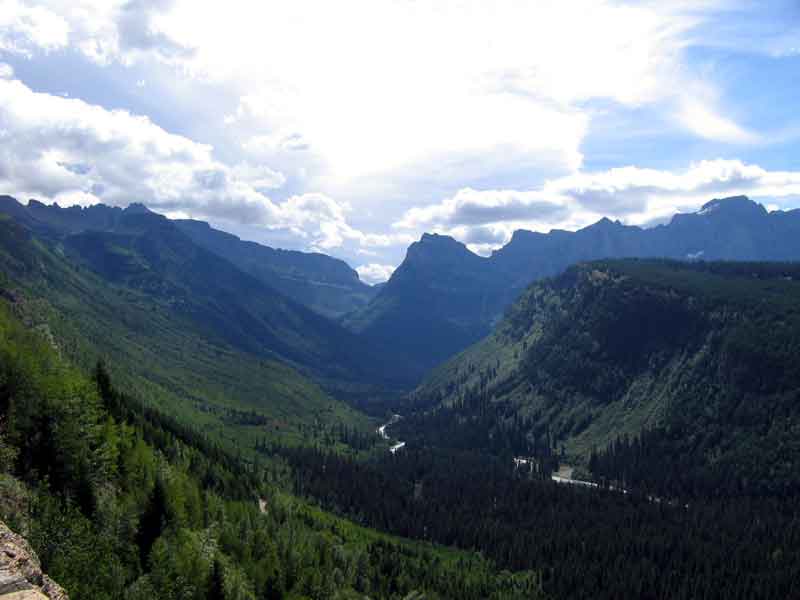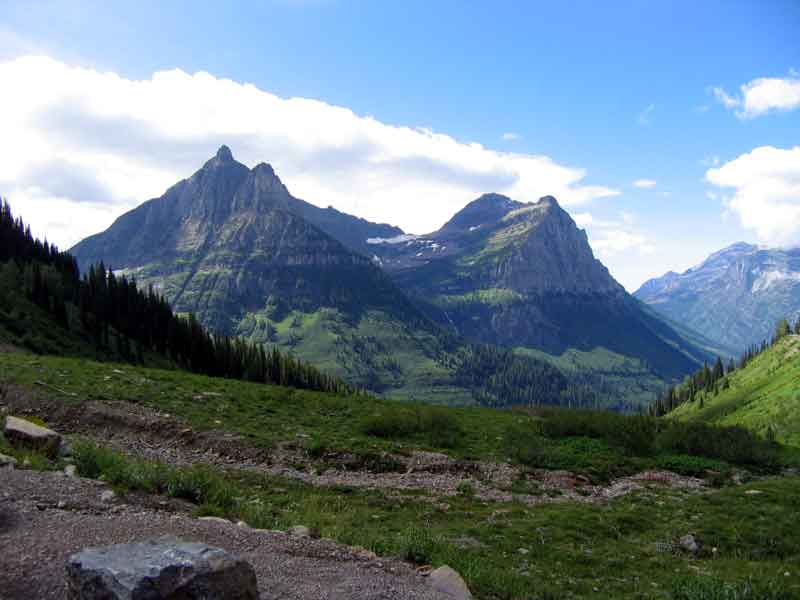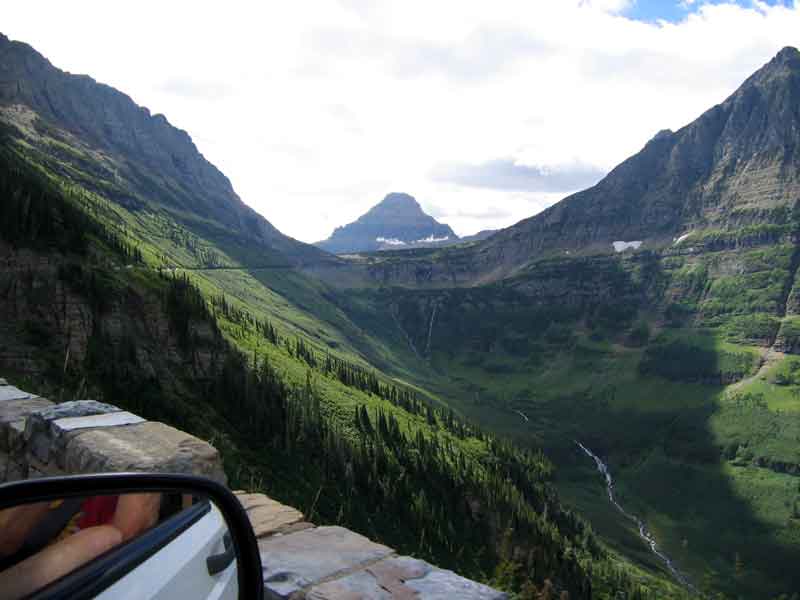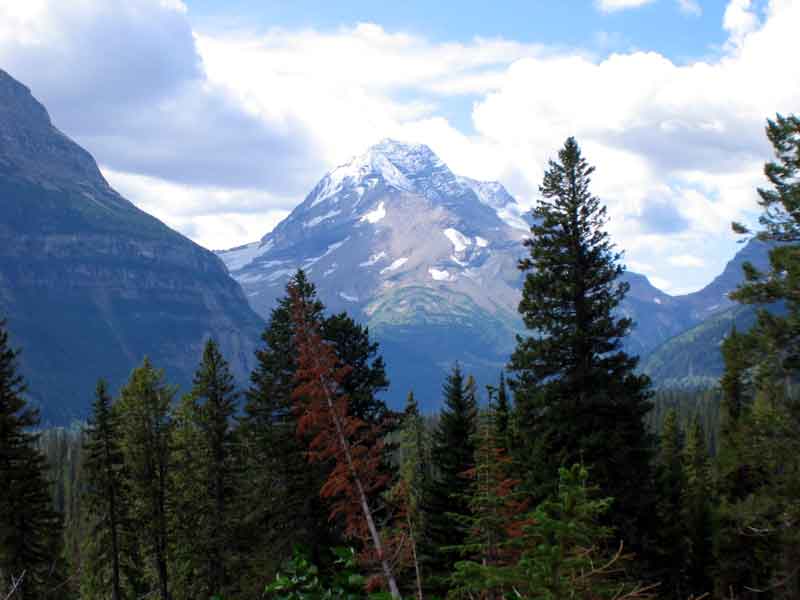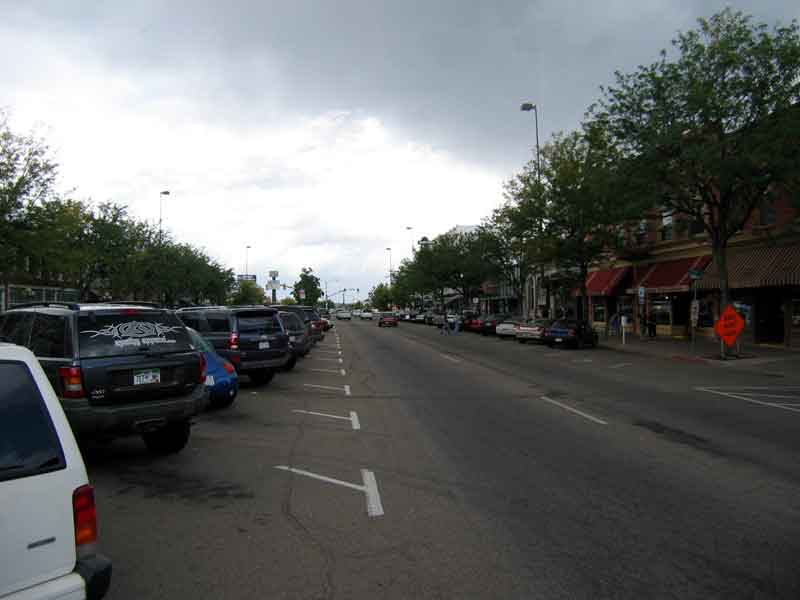 FORT COLLINS, CO



Fort Collins has always been a favorite of ours so we stopped by on the way back to Tucson. It is a college town and the area north of CSU has an "old town" feel to it that we really like. There are places with sidewalk tables where you can have lunch or dinner. This time of year, Fall is on it's way, and the leaves are blowing in the wind and a chill is starting to creep into the air. A nice place to avoid the 100 degree heat that we will get when we get back to Tucson.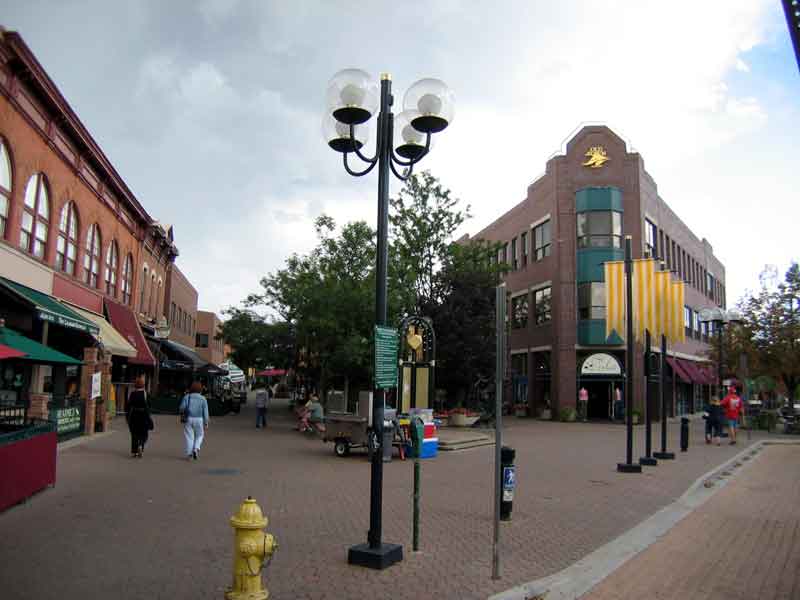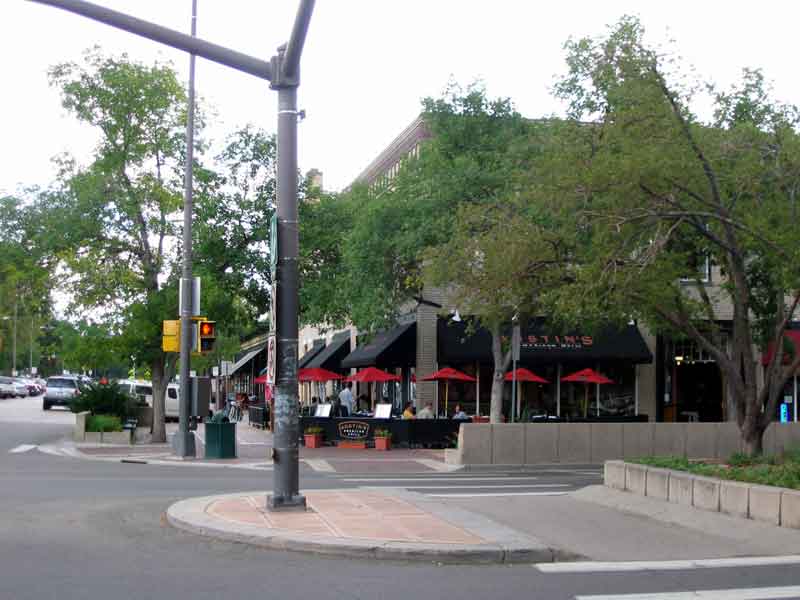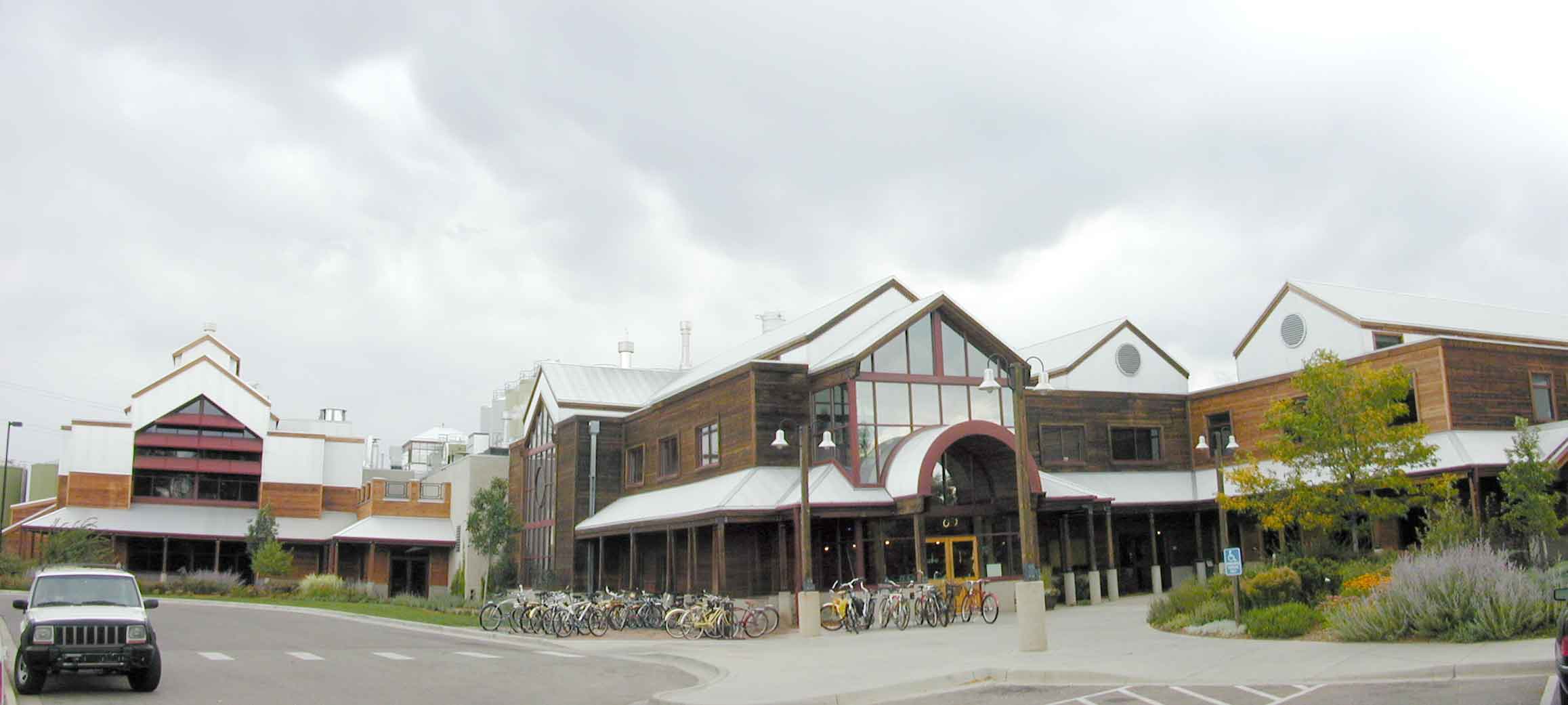 For those of you that like an ale know as "Fat Tire", this is the New Belgium Brewery where it orginiates.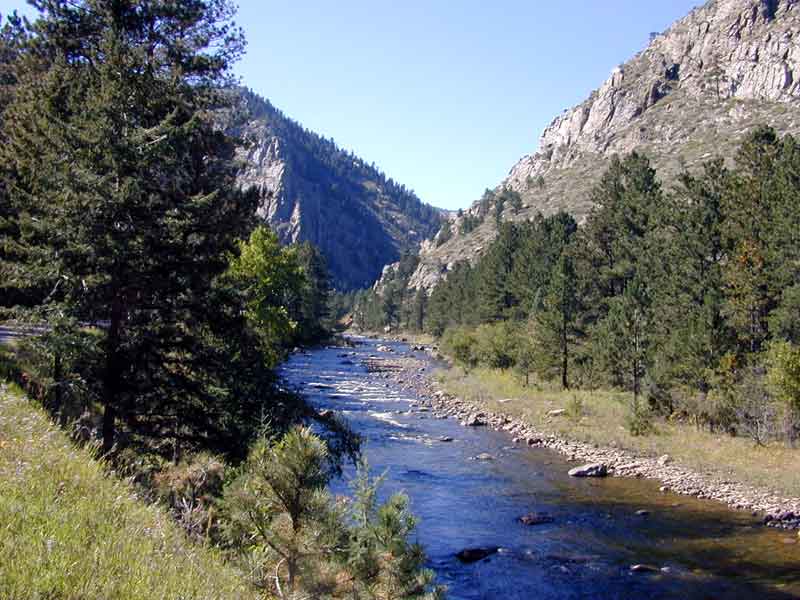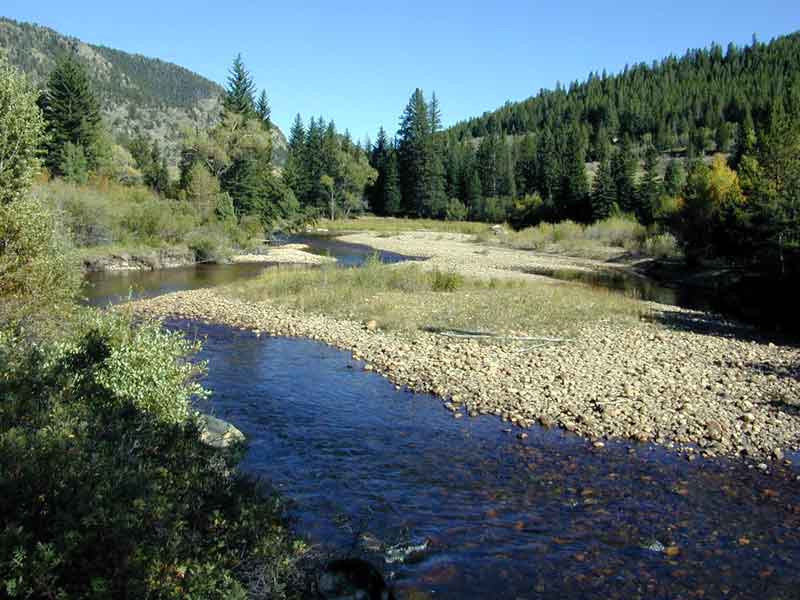 FLY FISHING



Another nice thing about this area is that for a fly fisher there are several rivers with good access and lots of fish. Of course these fish are pretty well educated as to what to eat, as the fishing pressure is heavy at times.

That is the Cache La Poudre River. The locals call it the "Pooder" and it is about an hours drive from our campsite.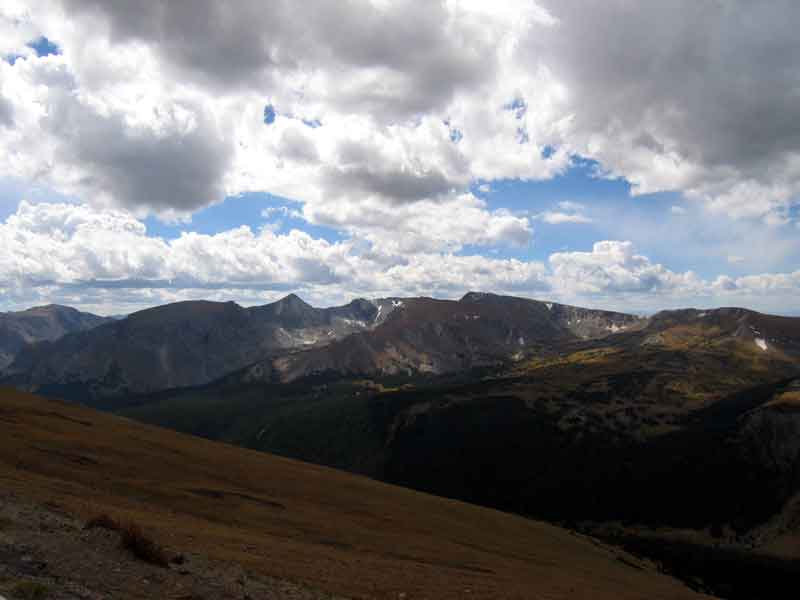 ROCKY MOUNTAIN NP



The east entrance to Rocky Mountain NP is a little over an hours drive from Ft. Collins. It is well worth the effort, with the Alpine Visitor's Center at nearly 12,000 feet. The mountains at this altitude are well above the tree line and the environment is tundra. Glad we were here after the season, as the traffic was only ok. About what you would expect at the Grand Canyon but many more miles to cover.