OKANAGAN



The Okanagan region of BC is a summer playland. It is considered high desert by the locals with summer high temperatures in the 90s and low 100s. It's main industry, other than tourism, is agriculture and logging. There are many road side stands selling very fresh fruits and vegetables. Many tourists flock here for their summer outings.








KELOWNA - VERNON



Kelowna is at the north end of Okanagan Lake and is a large city. The main street through it is also Highway 97, which is the main north south route through this part of BC. Therefore, the traffic is horrible; not our kind of place to spend any amount of time. The summer population is at least three times what it is in the winter. However, if you have a place across the lake from the crowds, it can be very pleasant, as can be seen in the picture overlooking the orchards on the east side of Wood Lake.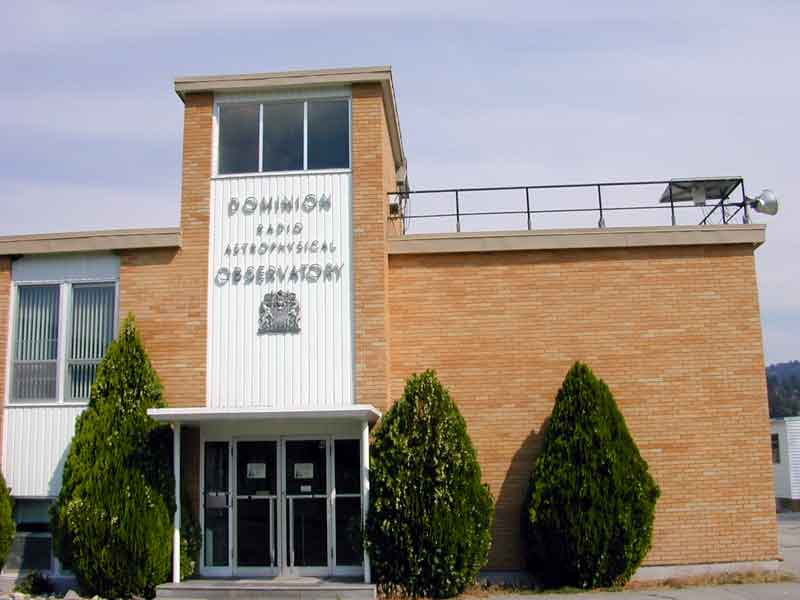 RADIO ASTRONOMY



The Dominion Radio Astrophysical Observatory is located about ten miles south of Penticton off Highway 97. It has a 600 meter baseline array of seven antennas that observe the 21 cm emissions. In other words, it observes the hydrogen clouds in the Milky Way and other places in the universe. It also has a large, low resolution radio telescope and several smaller antennas that monitor the radio frequency emissions of the Sun. A resident astronomer gives tours on Sunday afternoons that are very interesting for those with a curiosity for this kind of thing.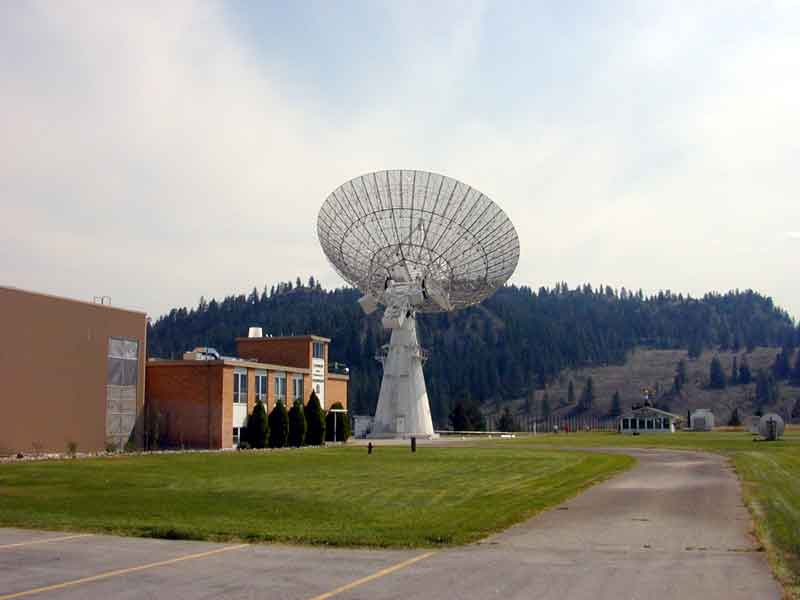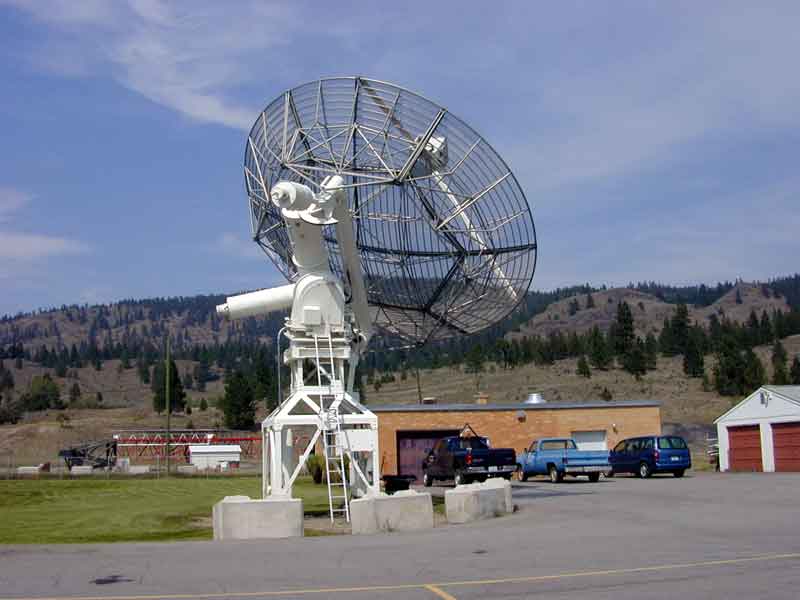 Left: Large, low resolution antenna.
Right: Non movable baseline antenna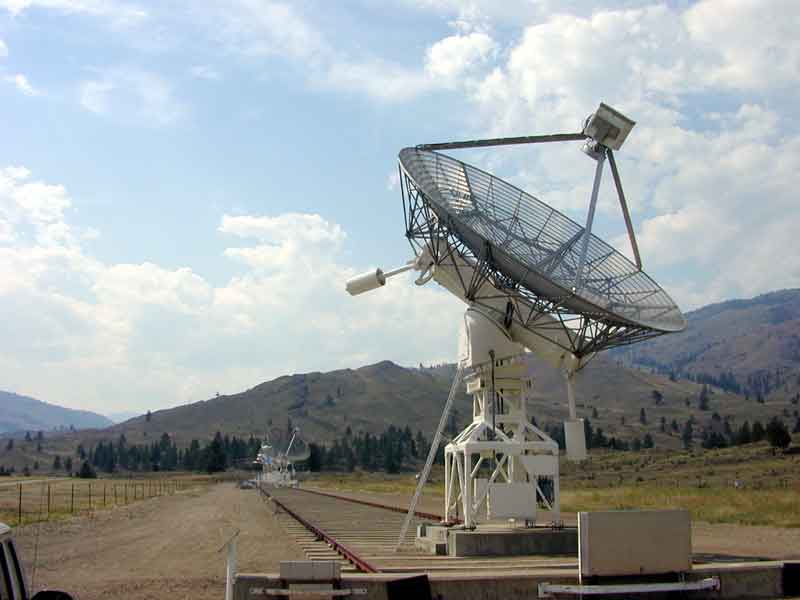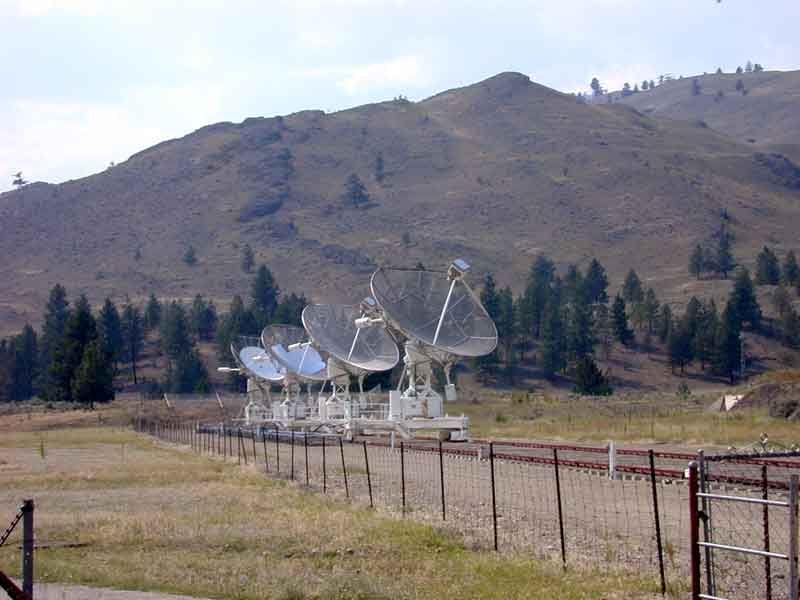 Movable array antennas.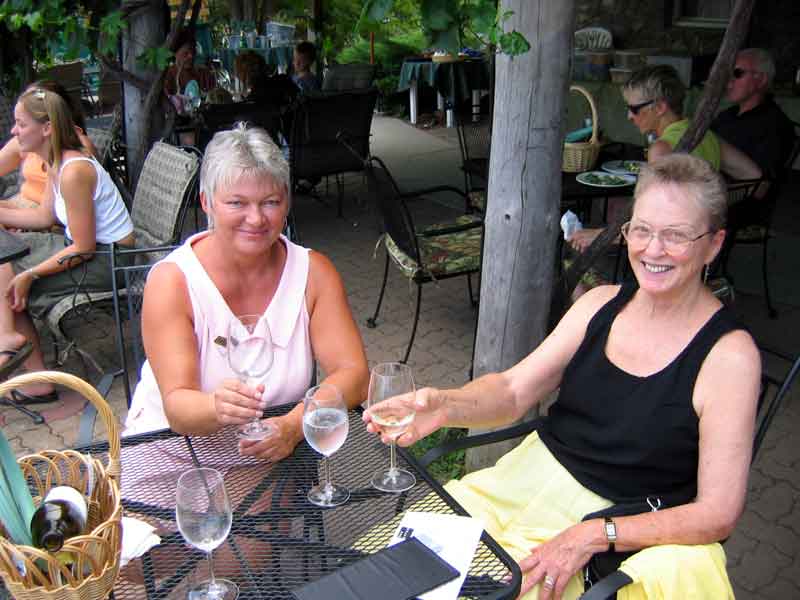 OLIVER




Wine Capital of Canada



Oven though the entire Okanagan Valley is known for its vineyards and wineries, the southern area around Oliver is regarded as the best. This area is known as the Similkameen Valley and has many top vineyards nestled along the river. Brenda Dell, who is Desert Country Wine Tours, took us around this area, showing us the sights and introducing us to the many excellent wineries. The wine is of a style that is unique to the area and not what you expect if you are used to the wines of northern California. They are excellent, and we ended up with a sampling of fine wines that we could take home and enjoy this winter. Brenda is a really knowledgable person who does a great job. We would do it again.

That is Brenda and Anne at the See Ya Later Ranch where we ate lunch a bought some very nice wines.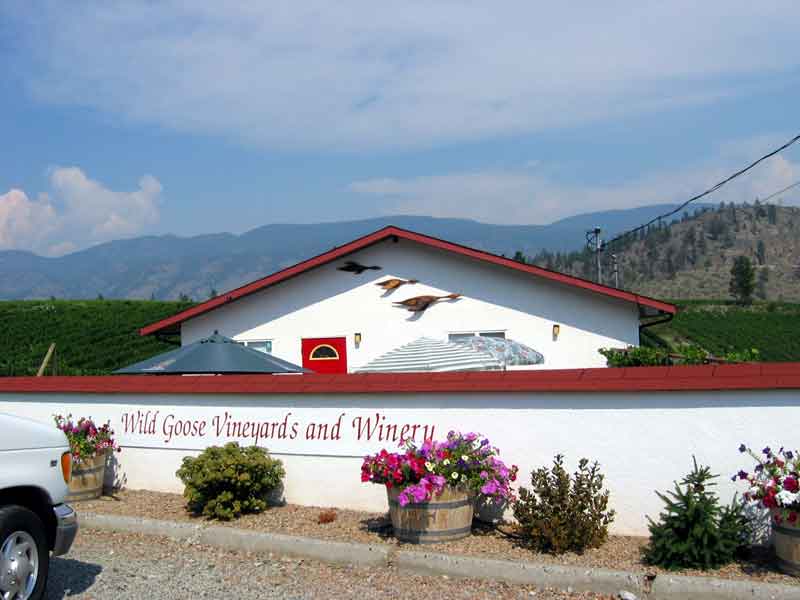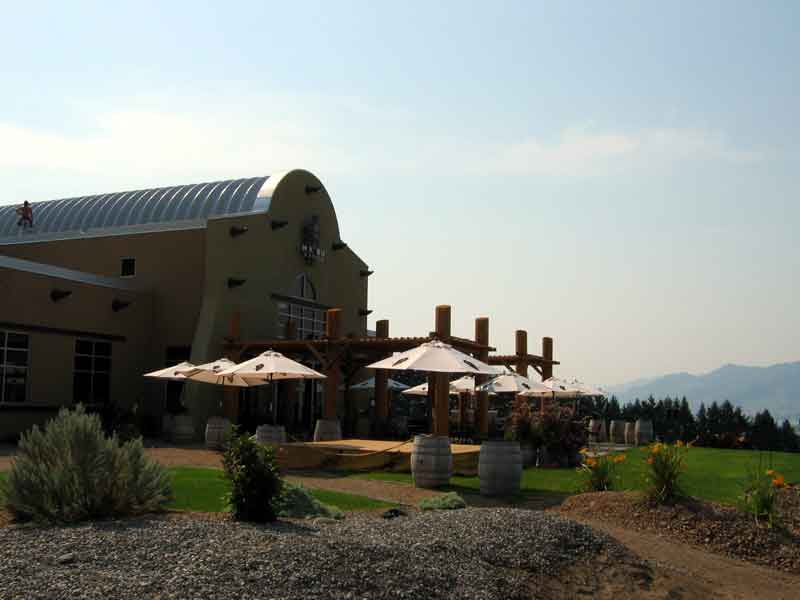 Left: The Wild Goose Winery
Right: The NK'Mip (inkameep) Winery. Owned and operated by the local tribe.