FRASER RIVER VALLEY



The Fraser River ordinates in the Canadian Rockies near Mt. Robson. It flows west to Prince George and then south through Hope and then west again to the Pacific Ocean. Along this 800 mile trek it is joined by many other rivers and streams, some of them rather large in the own right, like the Thomson. By the time it reaches the Hope area it is a very large river, at least twice as much flow as goes over Niagara Falls.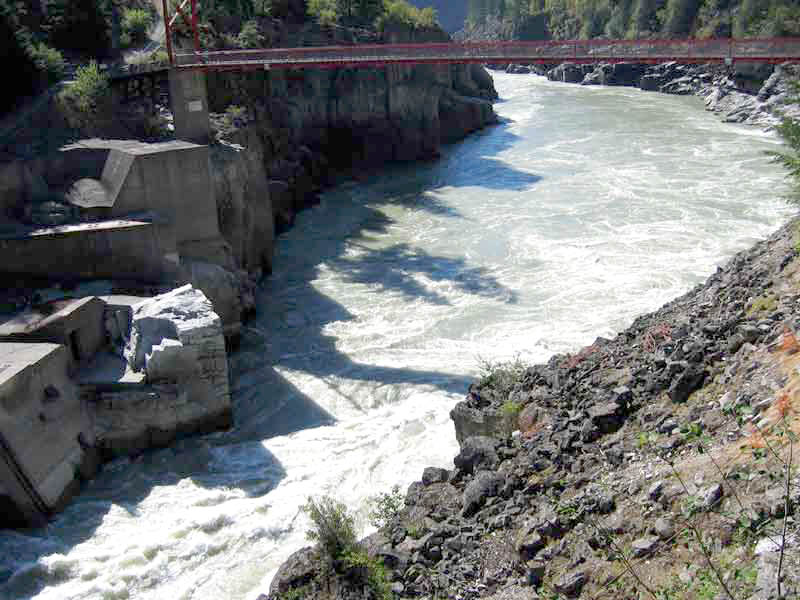 HELL'S GATE



Hell's Gate is a very narrow portion of the Fraser River about a 45 minute drive north of Hope. It was always a navigation problem, even when only the indians were traversing it. Later, while building the railroad line along the canyon, a blasting operation caused a huge landslide that further constricted the canyon. It also had the effect of blocking the passage that the salmon used to reach their spawning grounds. This was solved by installing fishways that provide the salmon with slower moving water that they can use to pass this section of the Fraser. It is a interesting place to visit via the tramway that takes you nearly to the river level.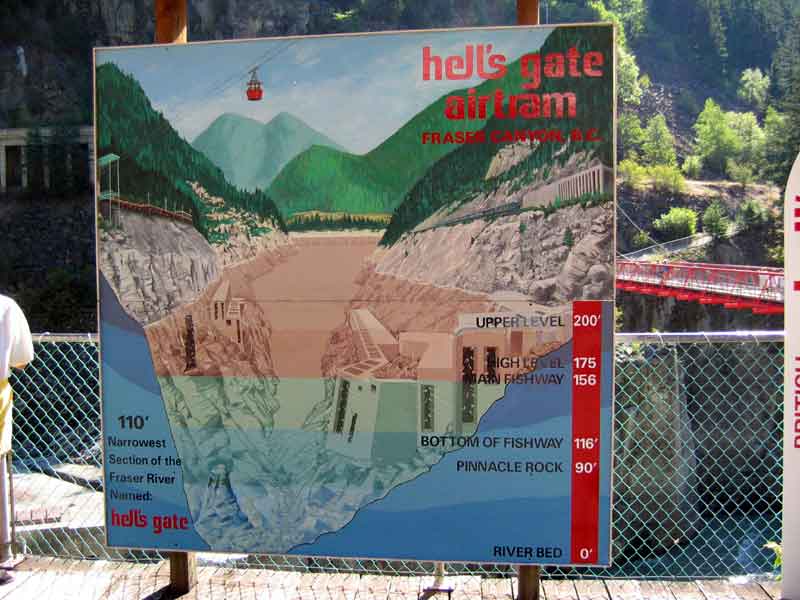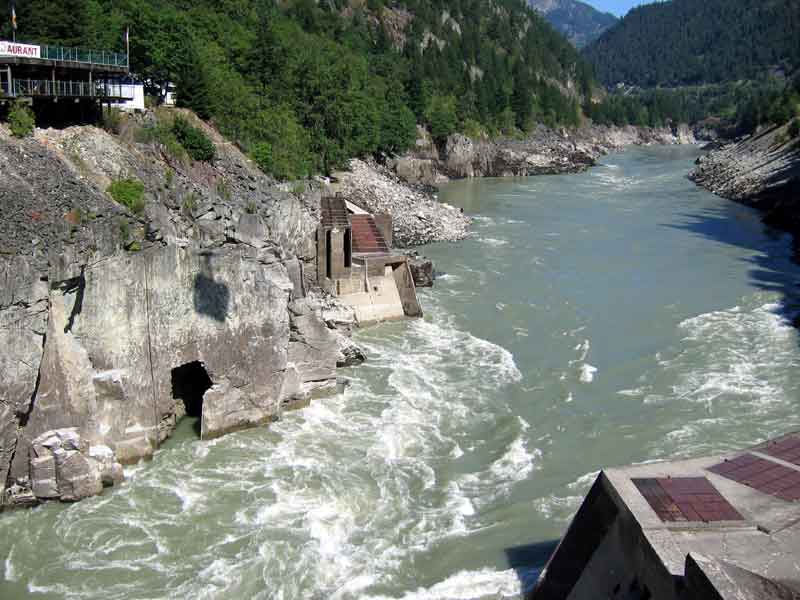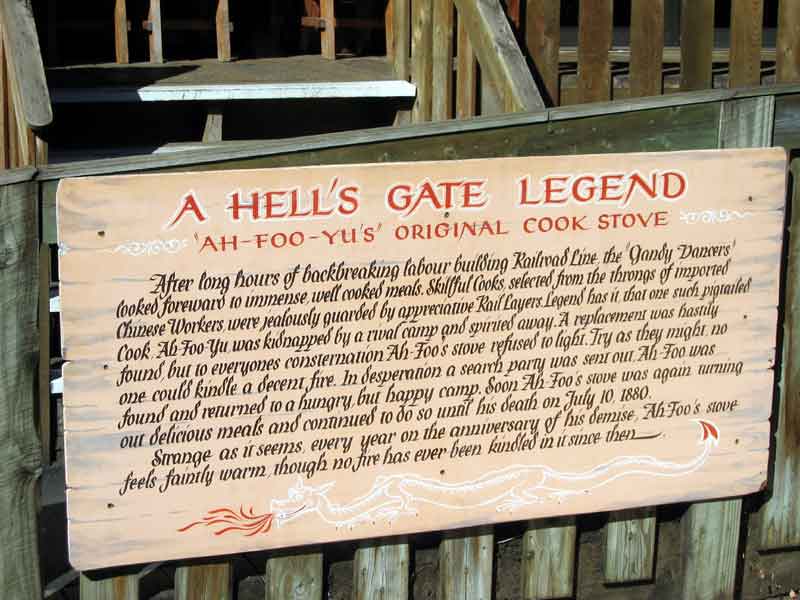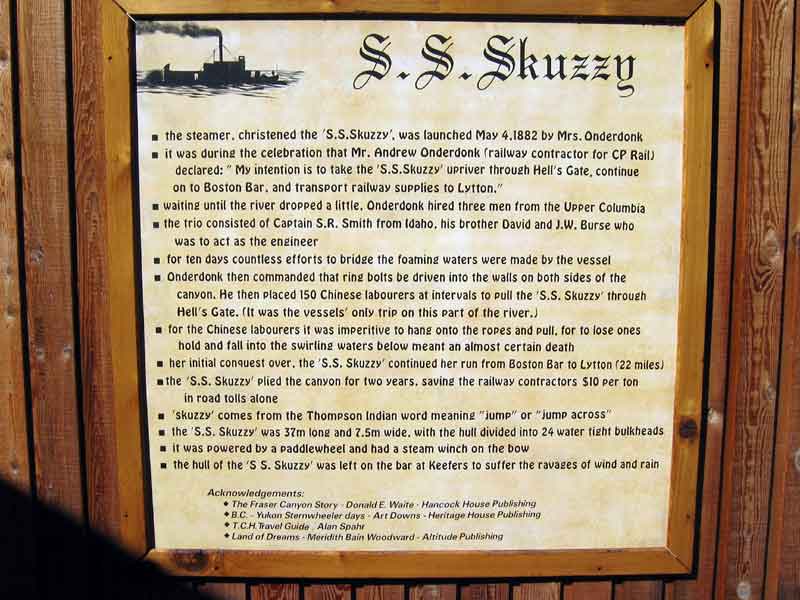 THE HOPE SLIDE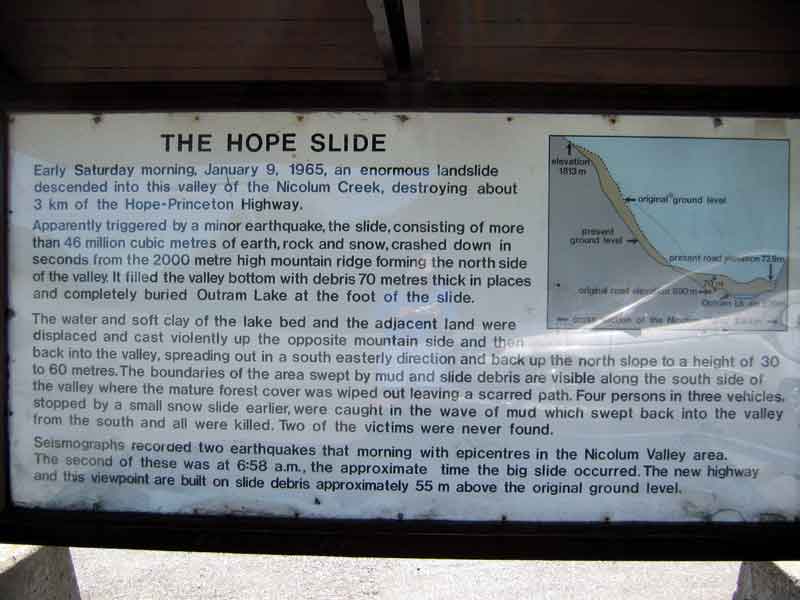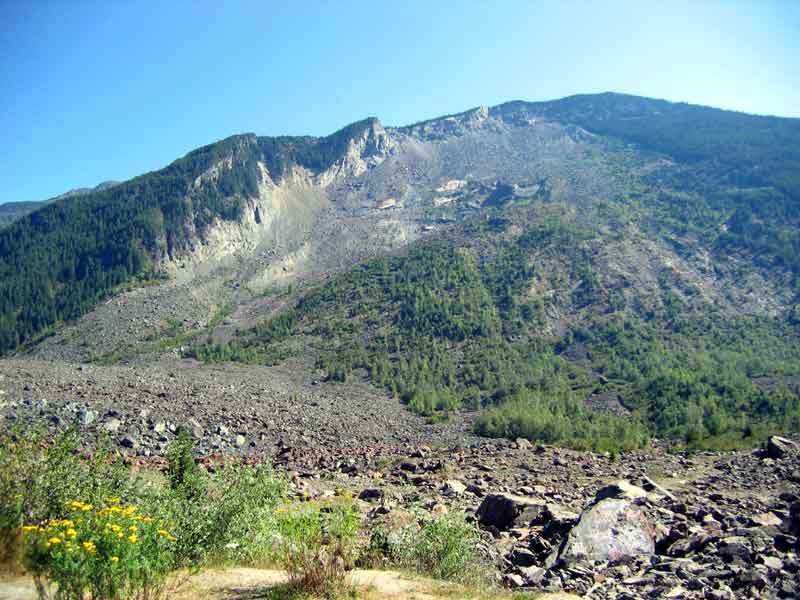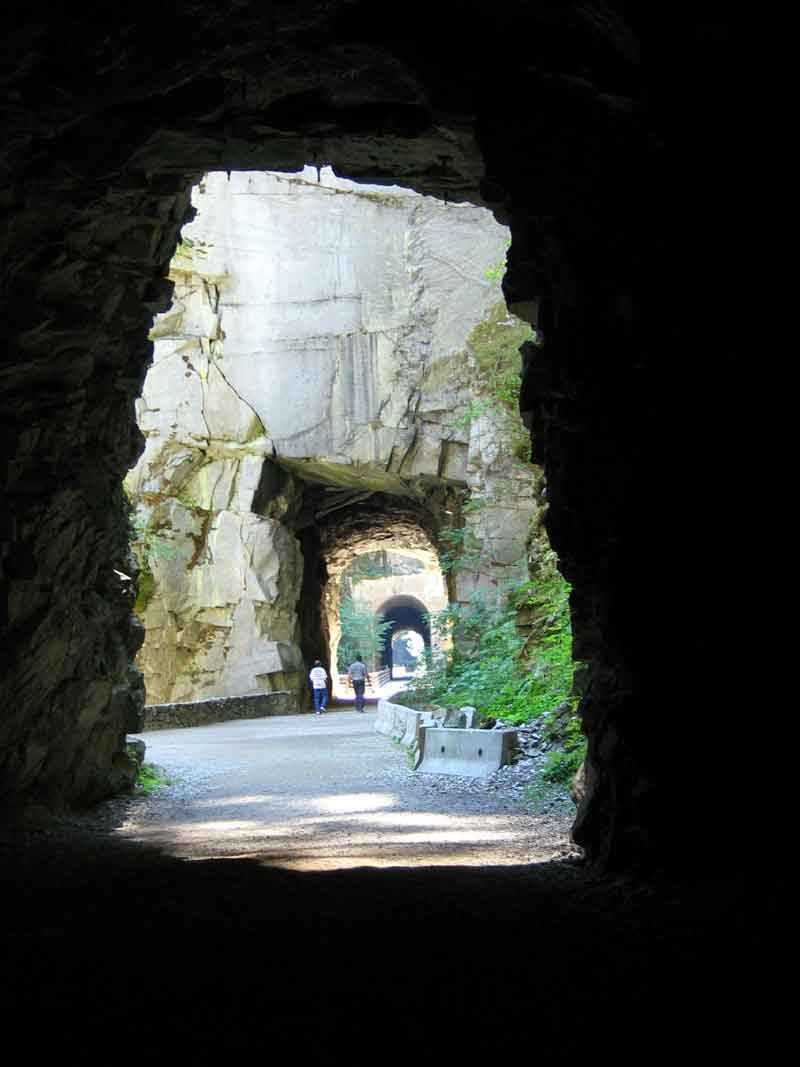 OTHELLO TUNNELS



We visited the Coquihalla Canyon Provincial Park and its Othello Quintette Tunnels. These abandoned railway tunnels, originally built from 1911 to 1916, were part of the Kettle Valley Railway. They were designed by Andrew McCulloch and were an engineering triumph for that time. They run along the Coquihalla River and are a very nice walk in a beautiful setting.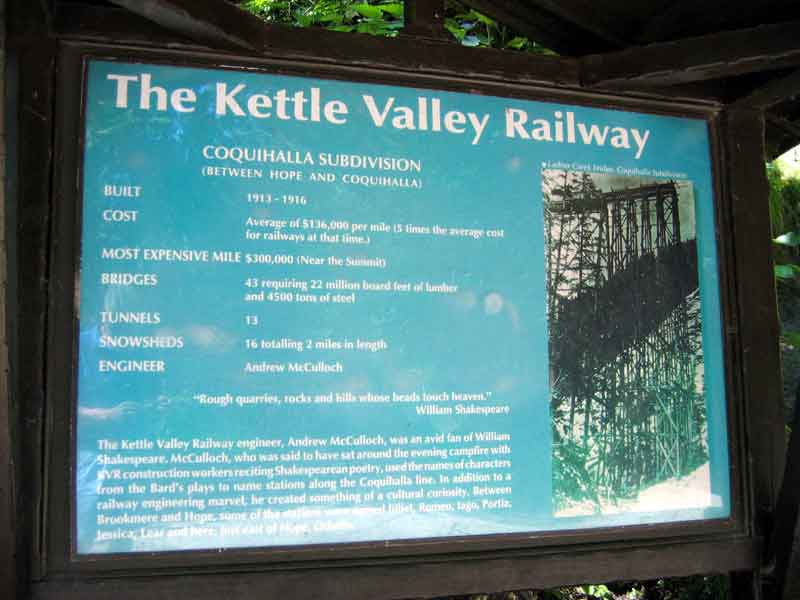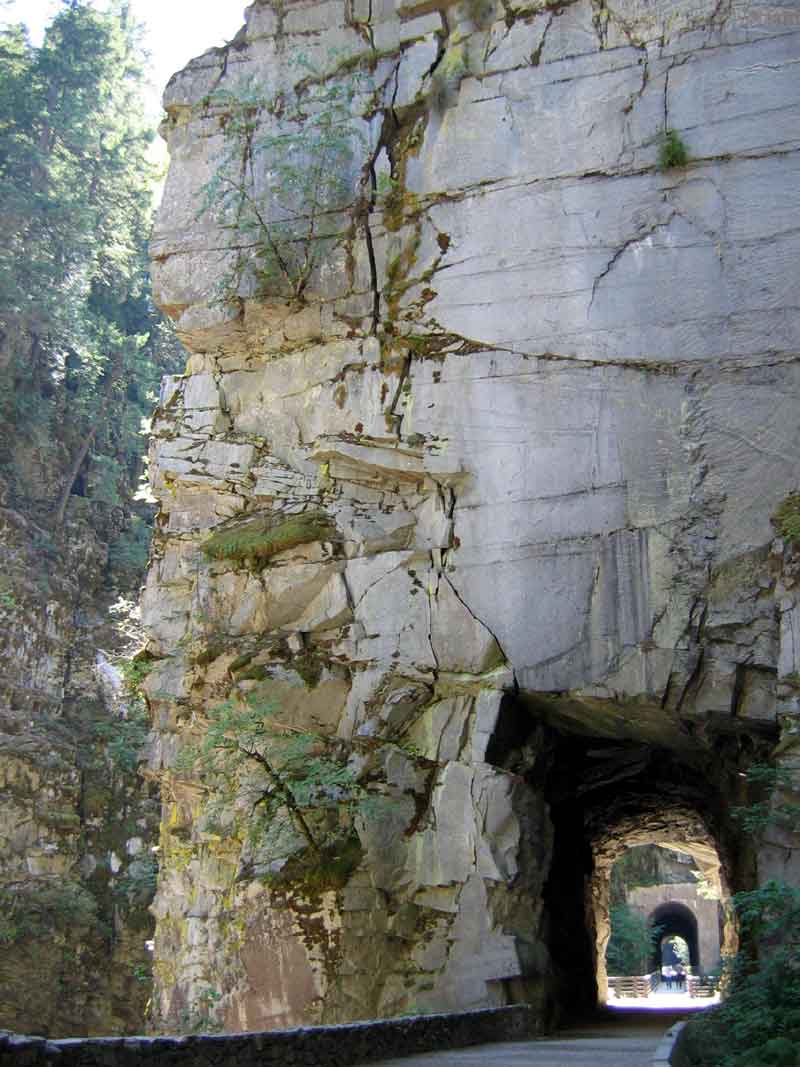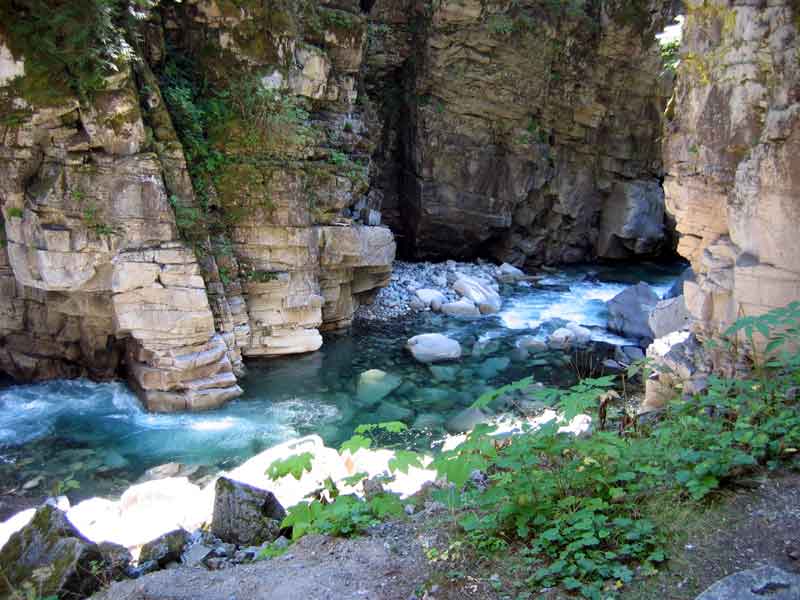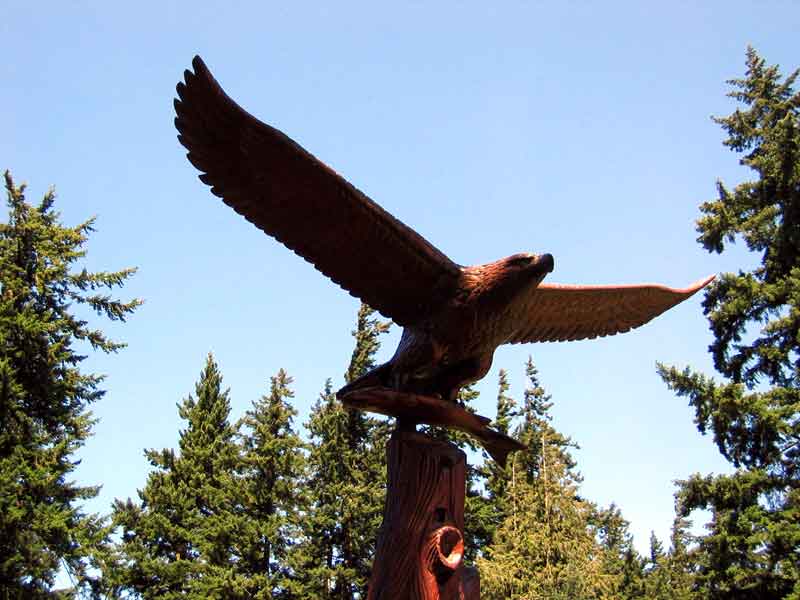 CHAINSAW CARVING CAPITAL



Hope considers itself the Chainsaw Carving Capital. It started in 1991 when a large tree in the park was diagnosed with root rot. That inspired Pete Ryan to propose that the tree be cut down in a manner that left a stump large enough to be used for a chainsaw carving. Pete carved a bald eagle with a salmon in its talons and it was loved by the locals and visitors alike. To date more than two dozen of these statutes have been carved by Pete and another local Robert Forde. If you get to Hope, you might want to wander around town to see these creations.