VALMOUNT & JASPER



After leaving Yukon we are going to wander around BC and see parts of it that we have not had the opportunity to explore in detail in our previous trips here. We are starting off in Valemount, BC. This will also allow us to visit Jasper. We will then head down to the Okanagan area with its many beautiful lakes and wine country. Then on to the Kootenay to check out some fly fishing opportunities.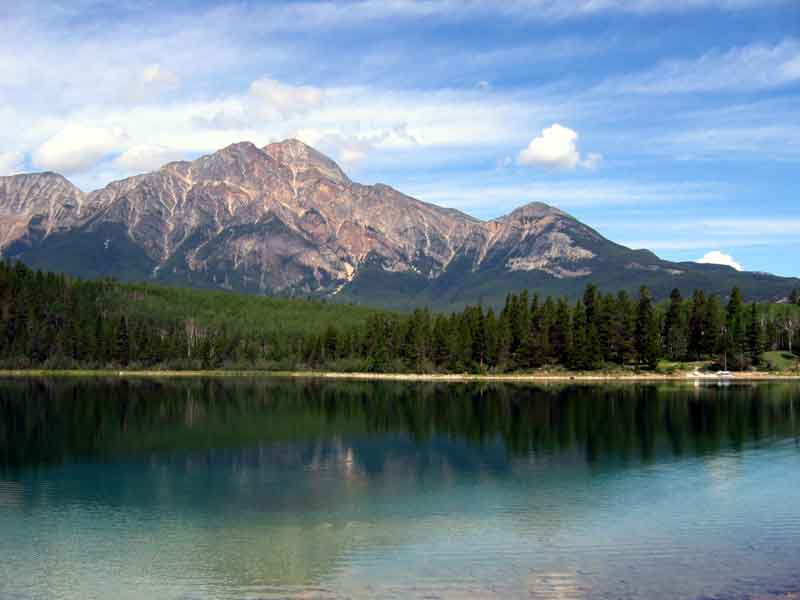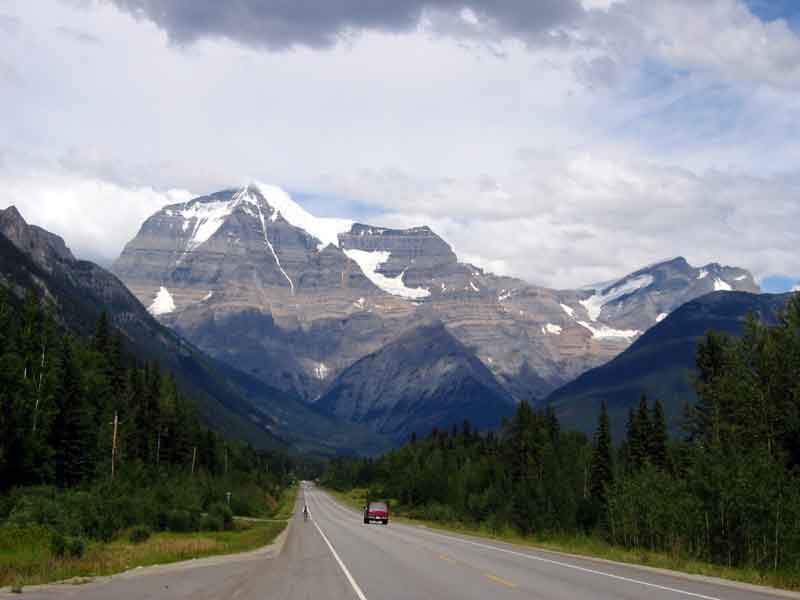 VALEMOUNT


Valemount is a small town located midway up the eastern border of BC on Hwy 5, about 20 km south of its junction with Hwy 16. That makes it a little over an hours drive to Jasper.

The scenery in this area is magnificent. Mt Robson in the left picture is the highest mountain in the Canadian Rockies at 12,792 feet. The picture at the right is taken from Patricia Lake near Jasper. These pictures were taken during a day trip we made to Jasper to have lunch and check out the (gotcha) shops.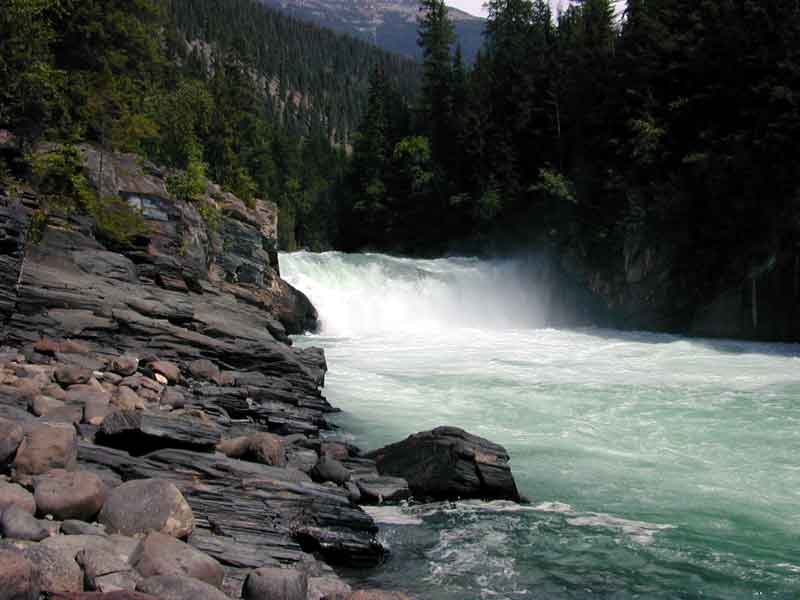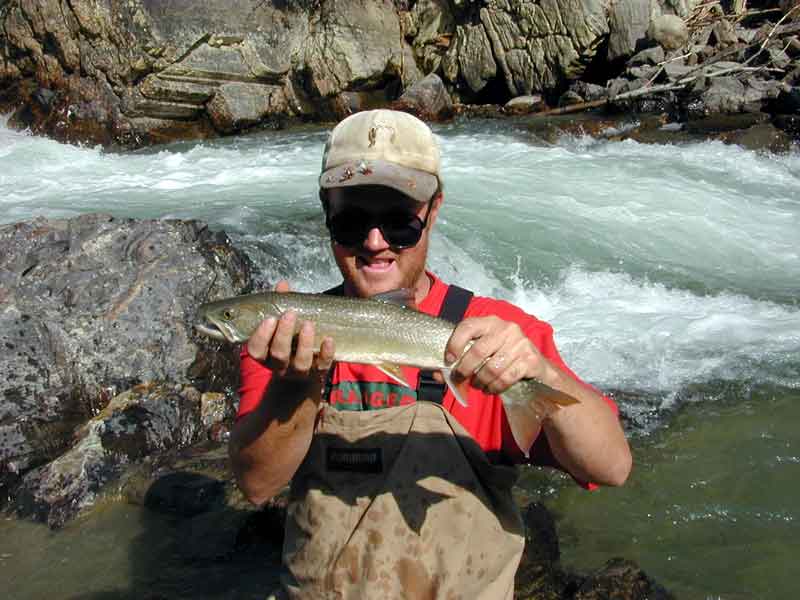 BULL TROUT


Heard the fly fishing for bull trout was pretty good here, so decided to give it a try. Thanks to the hard work of my guide, Rob Bustin, I finally got to see what one looks like. We had to travel to half a dozen places before we connected.

The bull trout is closely related to the brook trout and is very aggressive and a hard fighter. You should have seen the one that got away, really! They were over fished in the past and are now protected by catch and release regulations, so the population is growing and so are the fish.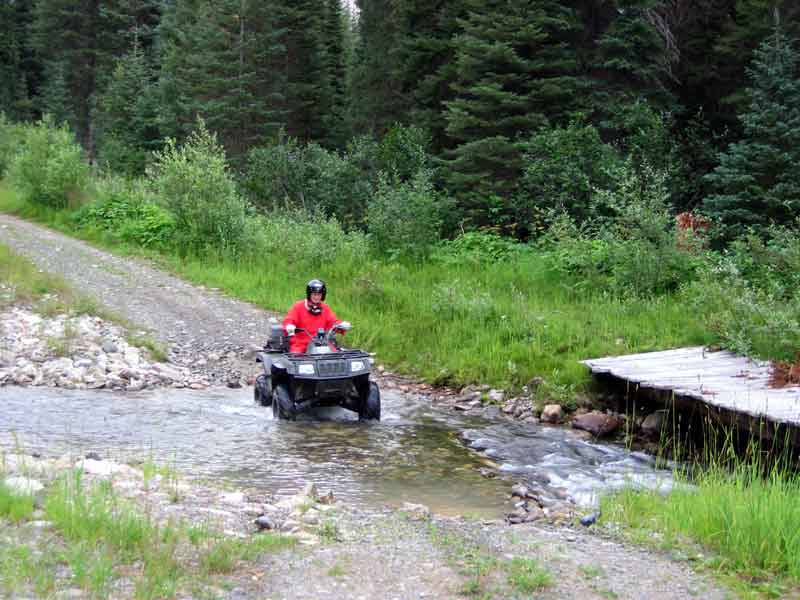 SMALL RIVER ATV TOUR


That's Anne fording a stream on an ATV in the back country near Mt. Robson. The stream is one of many that feeds the Small River, located near Dunster, BC. We spent a little over four hours driving ATVs over logging roads and trails that run along this river.

This all started when we were driving into Valemount for dinner. Anne says "what would you think about taking one of those ATV tours?". I said that it sounded like fun but it could be really rough and how would her back hold up. So we checked out several tour providers until we found Juergen Vogelpohl. He and his wife Elke have cabins and tours that were just what we were looking for. He only takes two people and does training on how to handle an ATV and ride the trails. As you can see from the pictures, the tour was great. We had lots of fun and saw some country that you can't access any other way. If you like this type of activity give Juergen a chance to take you on one of his tours.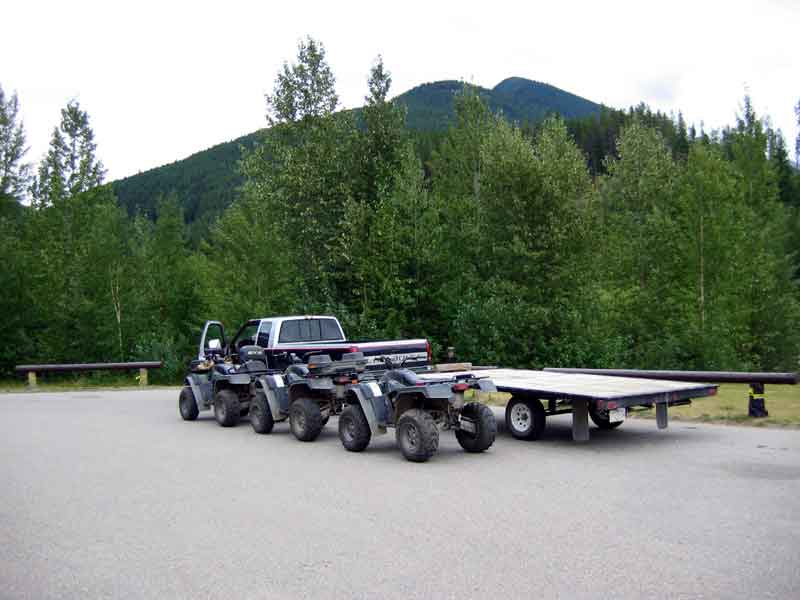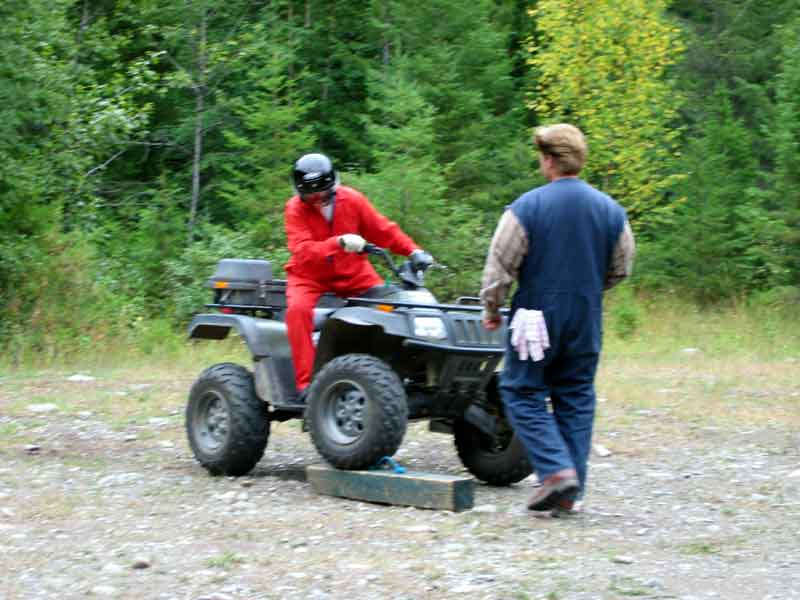 Left: Our ATVs unloaded and ready to go
Right: Anne gets a little training before the trail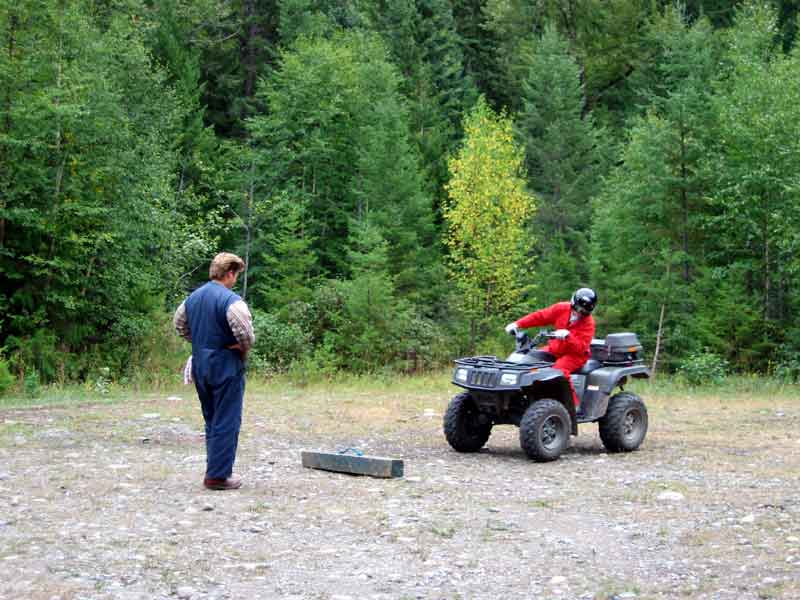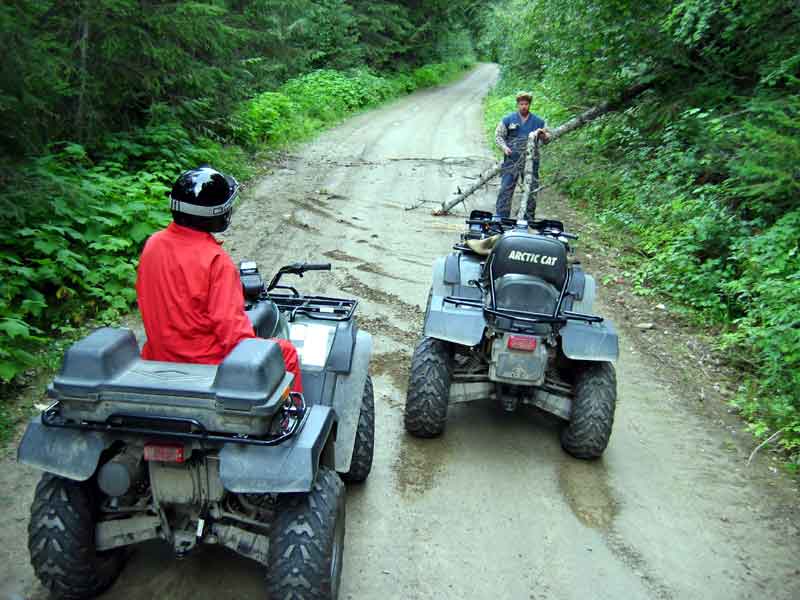 Left: More of the training exercises
Right: Juergen has to clear the trail of a fallen tree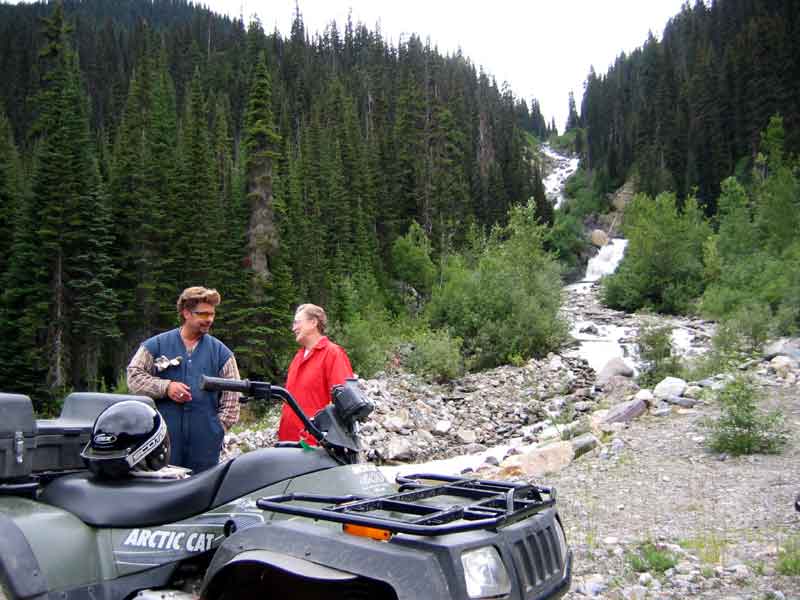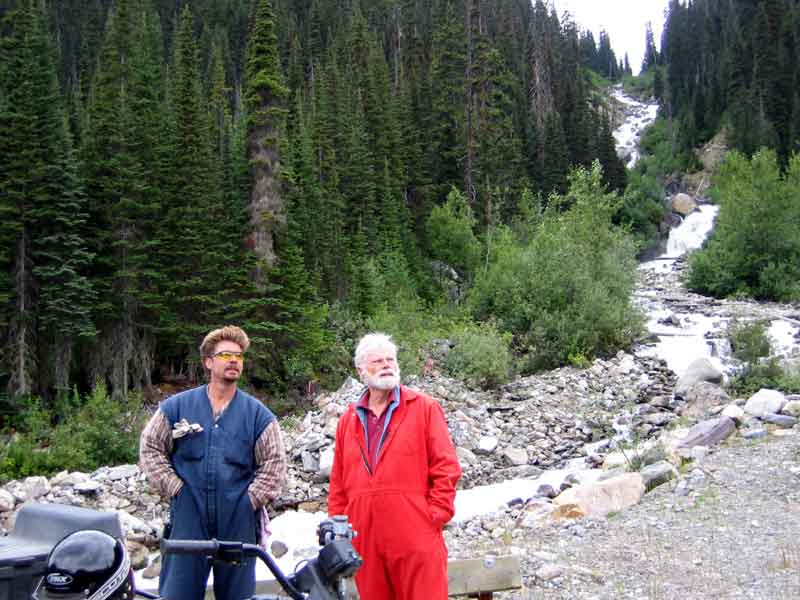 Stopped for a rest, Juergen explains and points out sights to Anne and Ted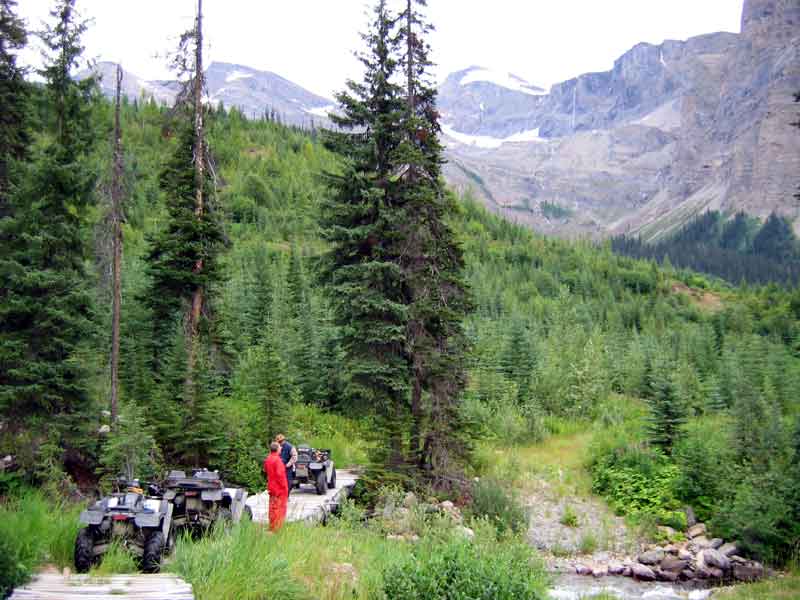 Left: Stopped to take in more of the sights
Right: The upper falls on the Small River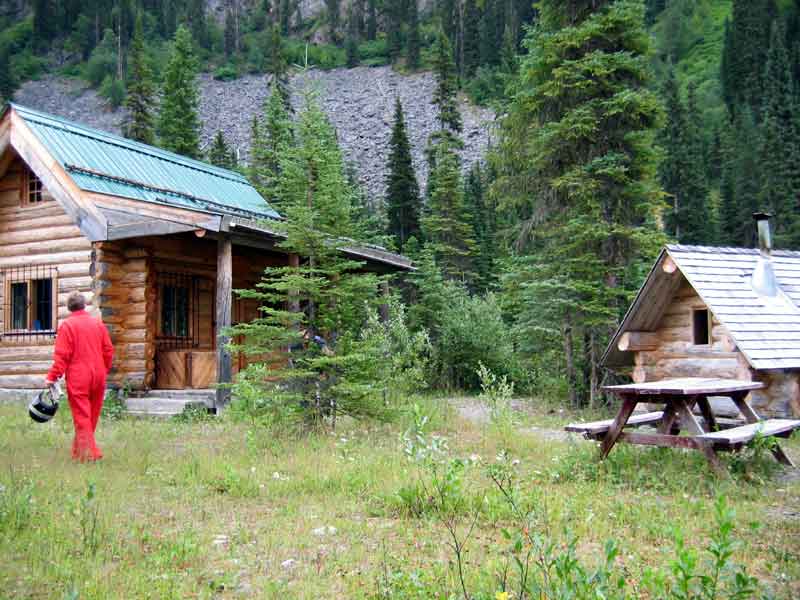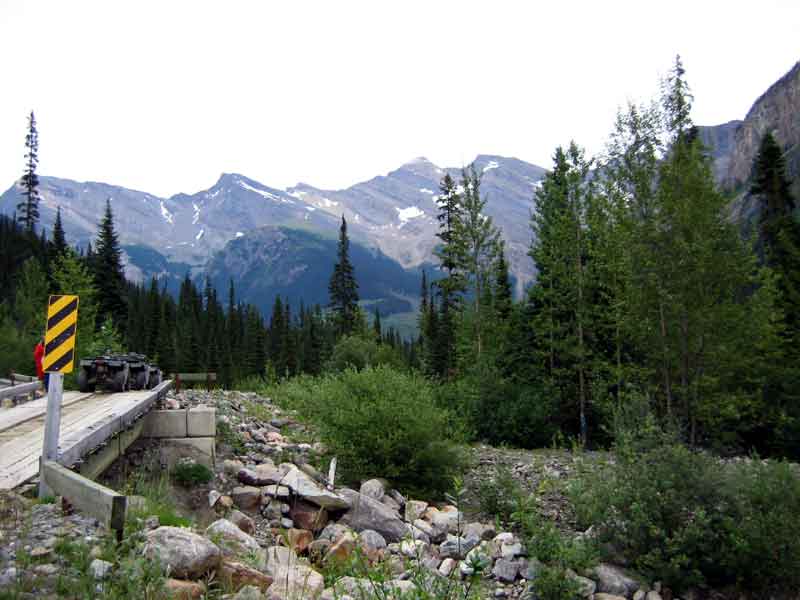 Left: Cabin with a sauna and pool on the river
Right: Just a lot more beautiful scenery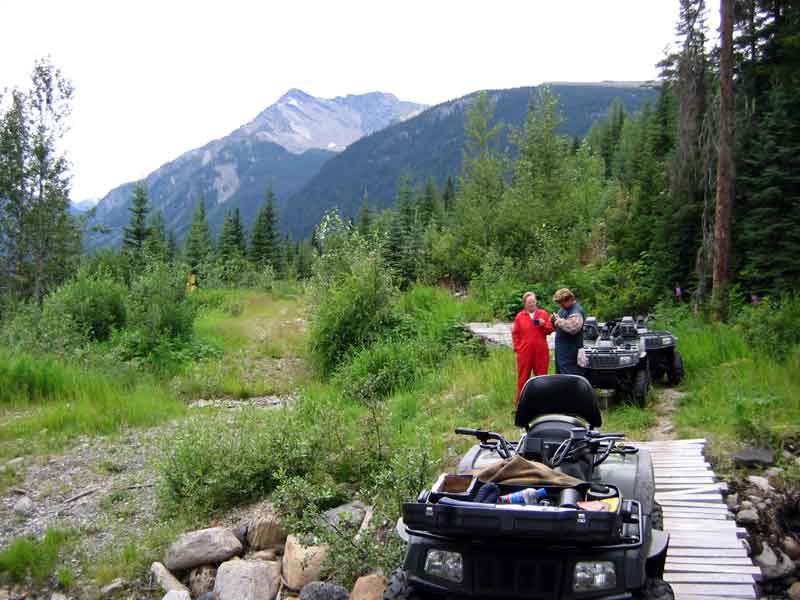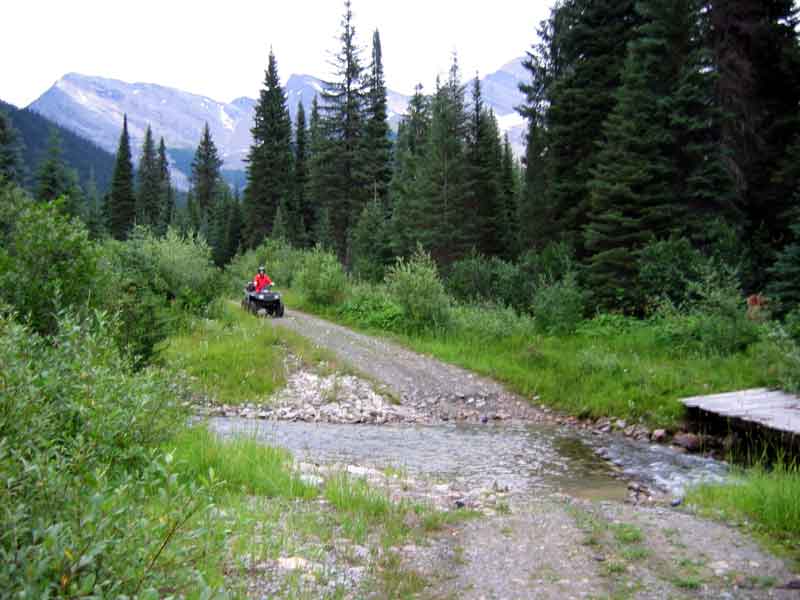 Left: Yet another photo op
Right: Anne on the trail