VERACRUZ
Veracruz is a busy port city in a rapid growth cycle. The population is more middle and upper class than any of the cities that we have been in so far. There is a large number of high end condos already here or under construction. The middle class homes are much more prevalent than other cities and are well maintained and painted in varied and bright colors. All in all, an interesting city to visit and explore.
---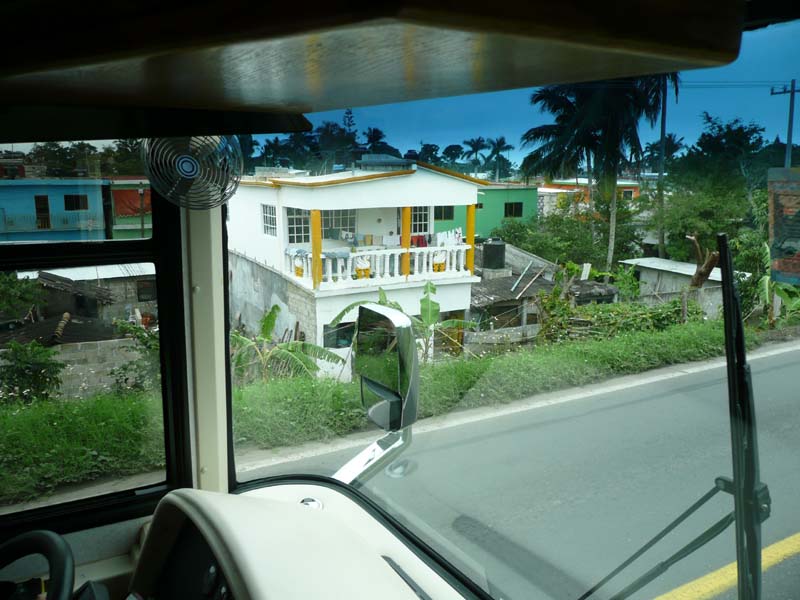 GETTING TO VERACRUZ
The drive to Veracruz was typical of what we have experienced so far. Small villages with hardly any middle or upper class that can be seen from the road. What we can see is mostly not maintained well, with the ocassional exception as seen here.
This is mostly an agricultural area. During this trip we saw many fields of sugar cane, some being harvested after being burned to set the sugar and kill the bugs and snakes.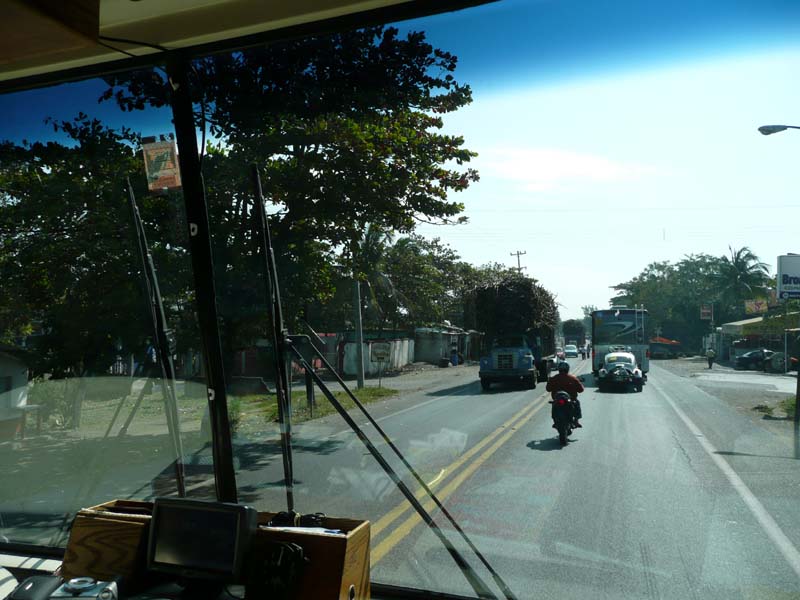 Left: Sugar cane field
Right: Overloaded sugar cane trucks hauling burned cane from the fields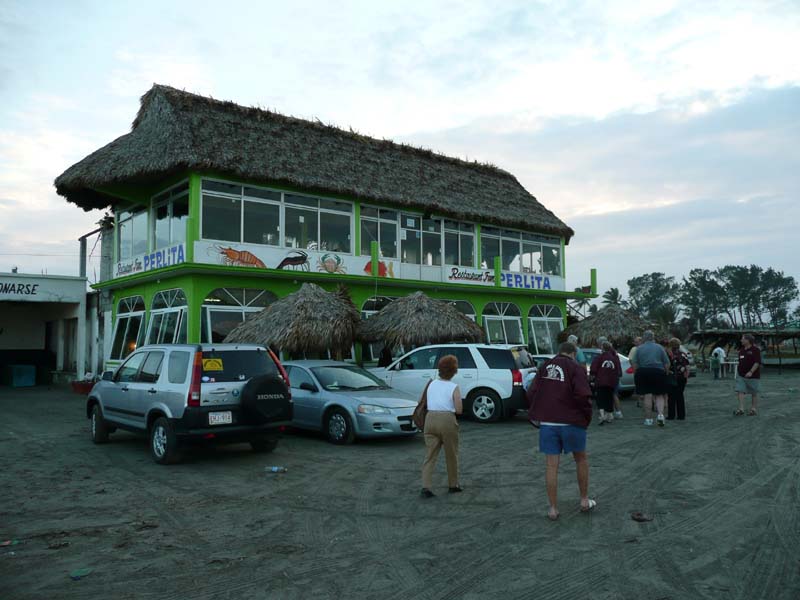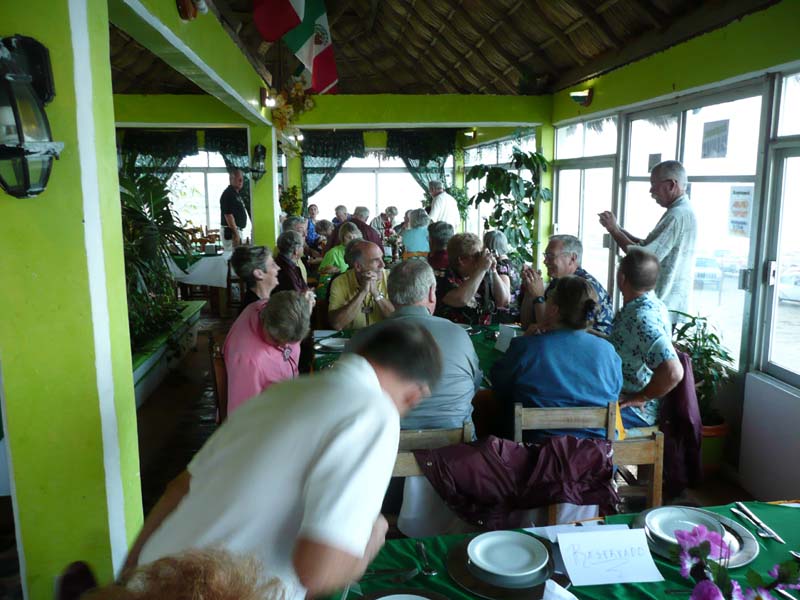 Left: Cafe near the RV park
Right: Party time after a long days drive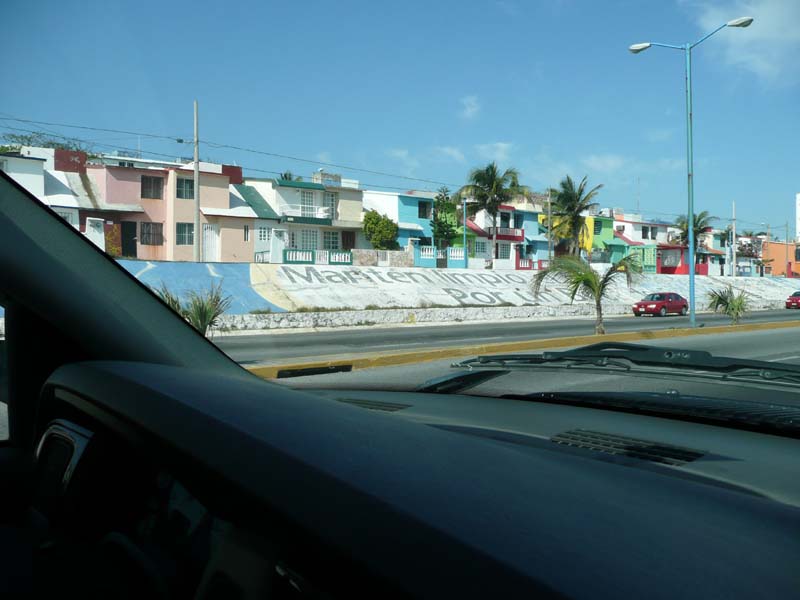 GOING TO TOWN
As you drive into town you see all the houses painted in many bright colors. This is very representative of the area and we like it.
You also see the number of large, high rise condos, that exist or are under construction. This shows that Veracruz is a prosperous, growing city that has a good working class and is concidered a good vacation destination. This is also demonstrated by the fact that Walmart, Costco, Sams Club, Office Depot and all the fast food chains are here.
We went to a coffee house that was extablished in 1808. It is the Grand Cafe de la Parroguia and has a coffee pot that is over 100 years old. It was a great place to have breakfast, as many of locals did.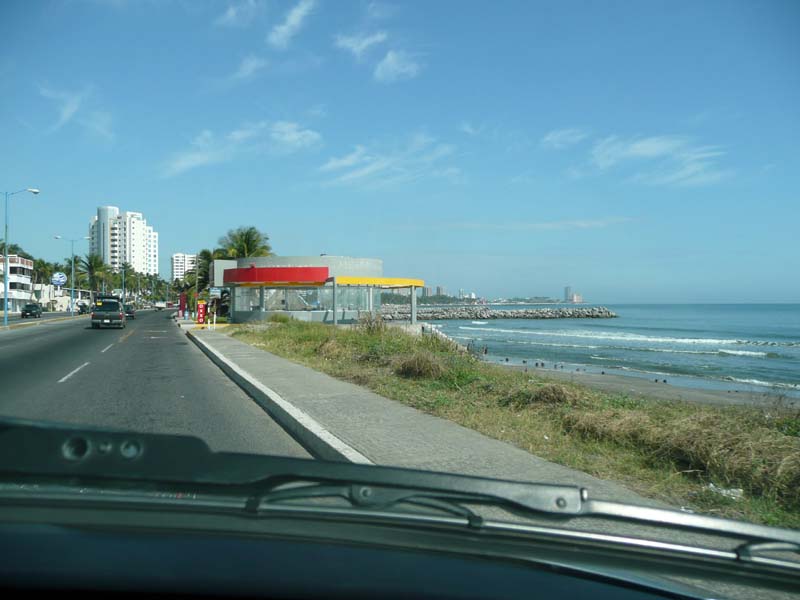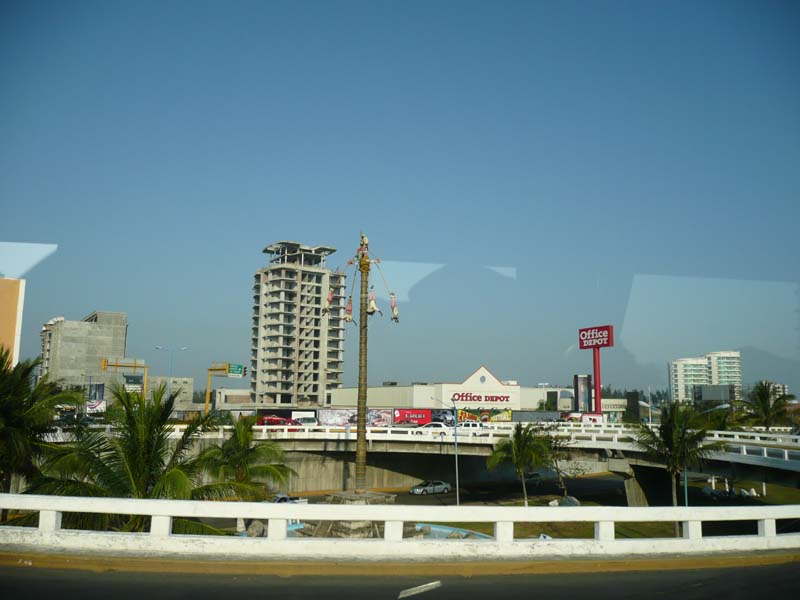 Left: High rise condos
Right: Condos and chain stores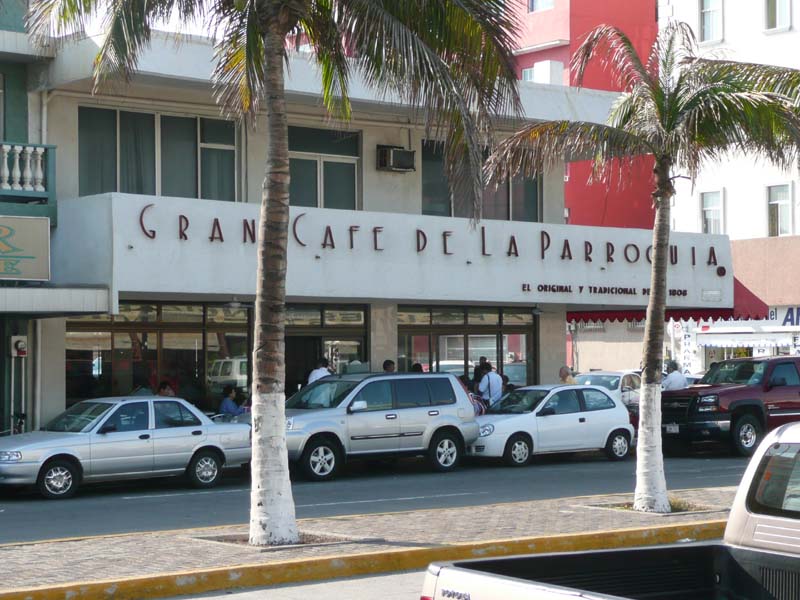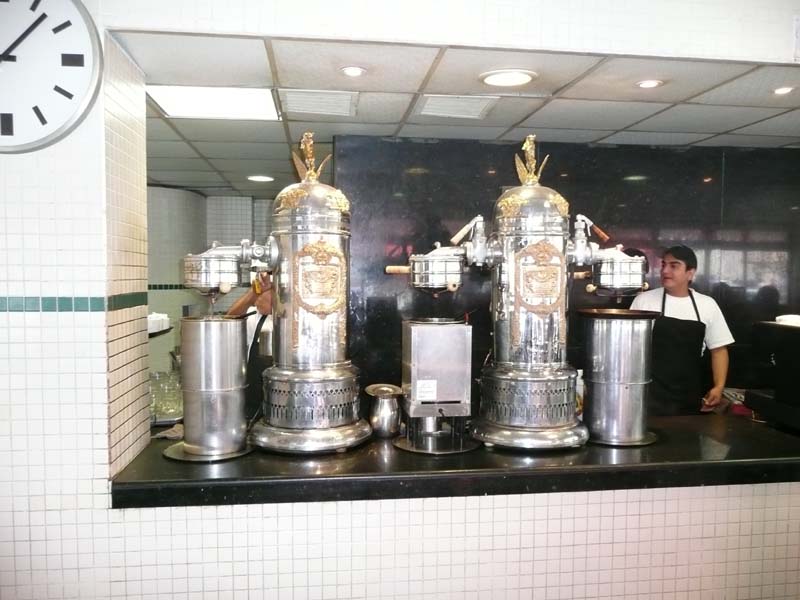 Left: Grand Cafe de la Parroguia
Right: 100 year old coffee maker
FORTA LEZA SAN JUAN DE ULUA
This is the original fort build here by the Spanish. It was the primary defense of Veracruz. It is a large complex that encloses a prison. The prison is surrounded by water with bridges for access. It was considered the worst prison there was and anyone who was put there never came out again, with few exceptions.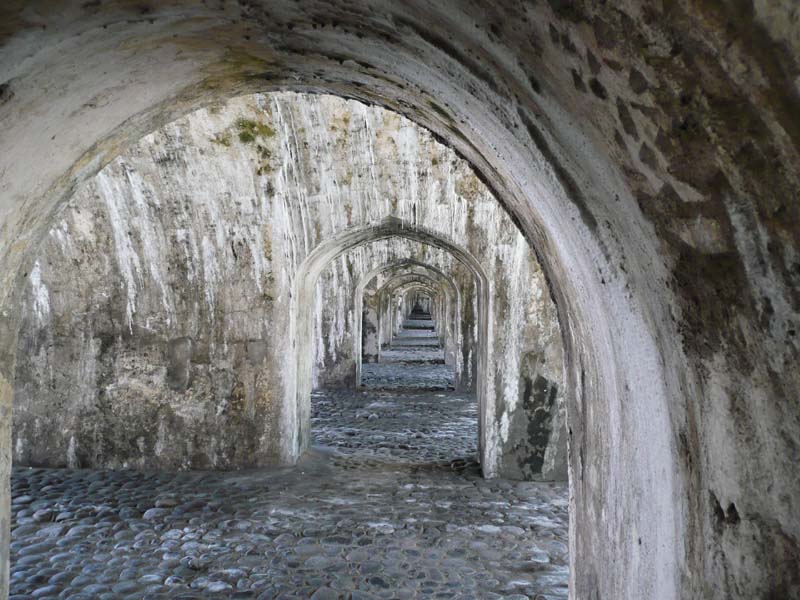 Left: Court yard with modern container cranes in the background
Right: Interconnected warehouses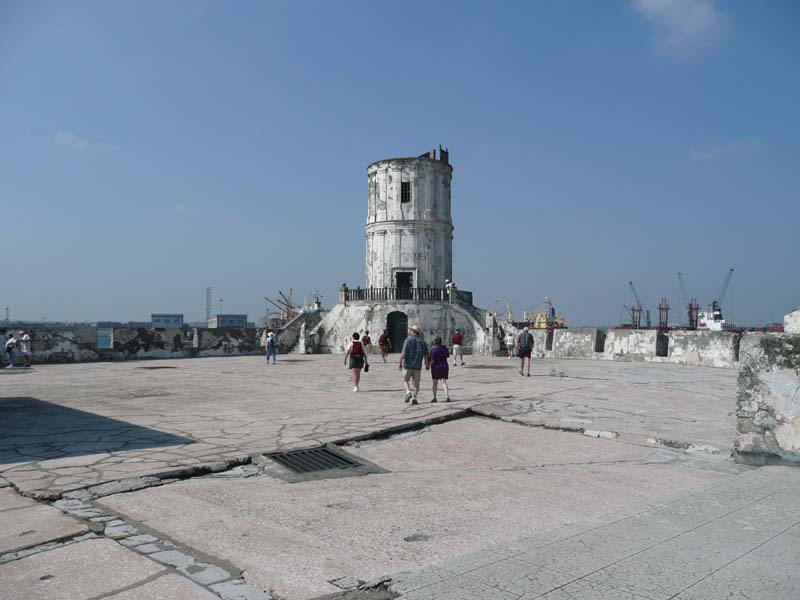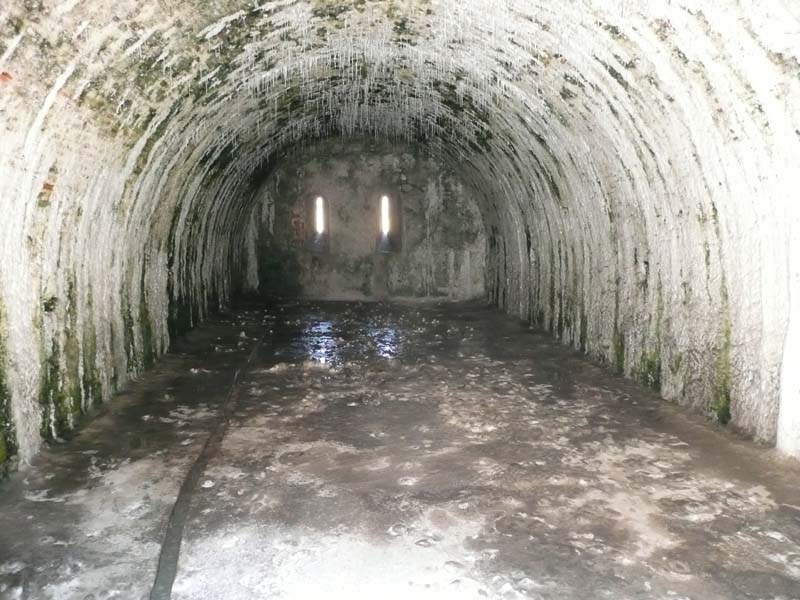 Left: Gun positions and observation tower at the top of the fort
Right: Prison cellblock where prisoners were chained to the wall and fed only every 3-4 days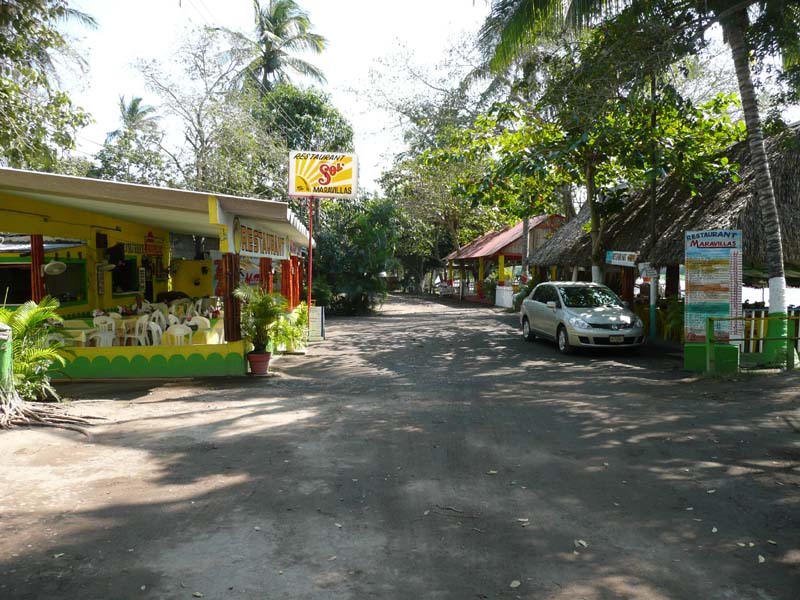 RIVER LUNCH and TOUR
We went to a nice little area along the river for lunch. It had several cafes and none of them seemed very busy. We were told that they are not busy for lunch during the week days, but make their living at night and during the weekends. The food was good the setting on the river was quiet and cool.
After lunch we walked around the neighborhood, seeing the local church, some murals and a 500 year old tree. This seemed to be a typical middle class neighborhood with some large homes that were very upper class.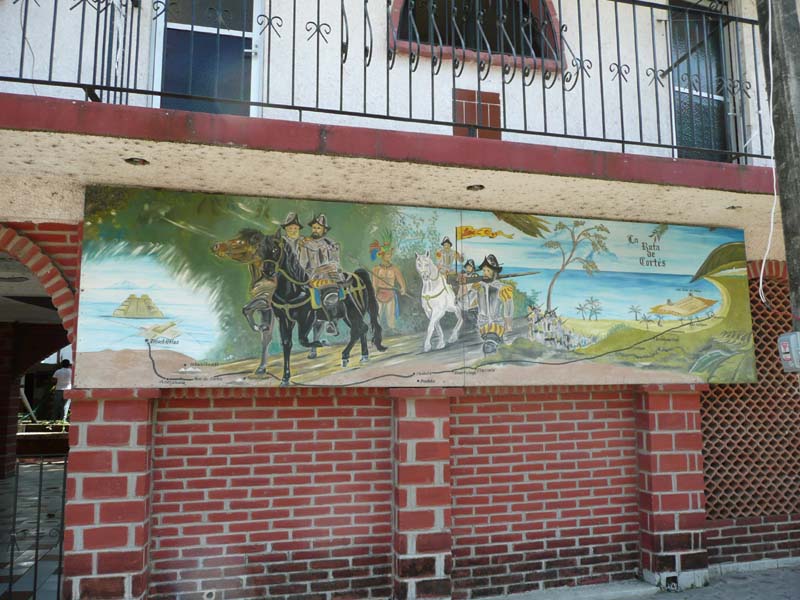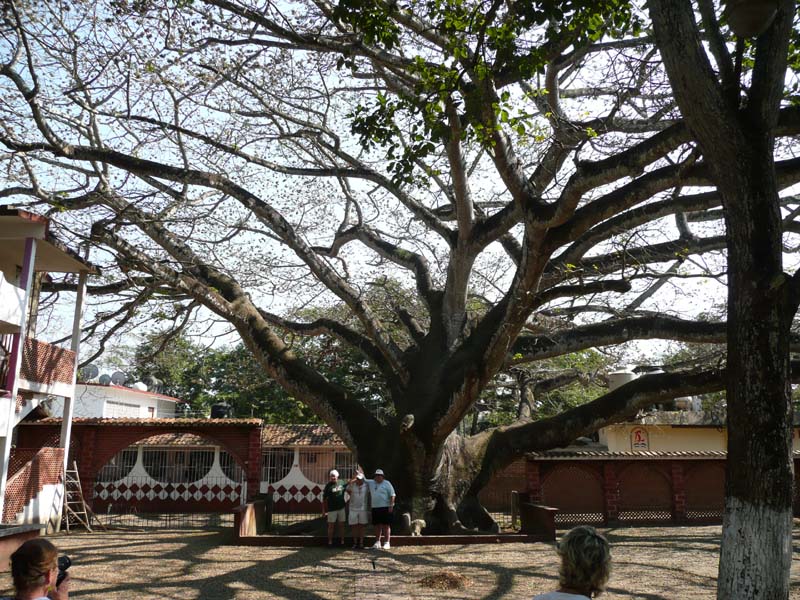 Left: Mural of Cortez's travels
Right: 500 year old tree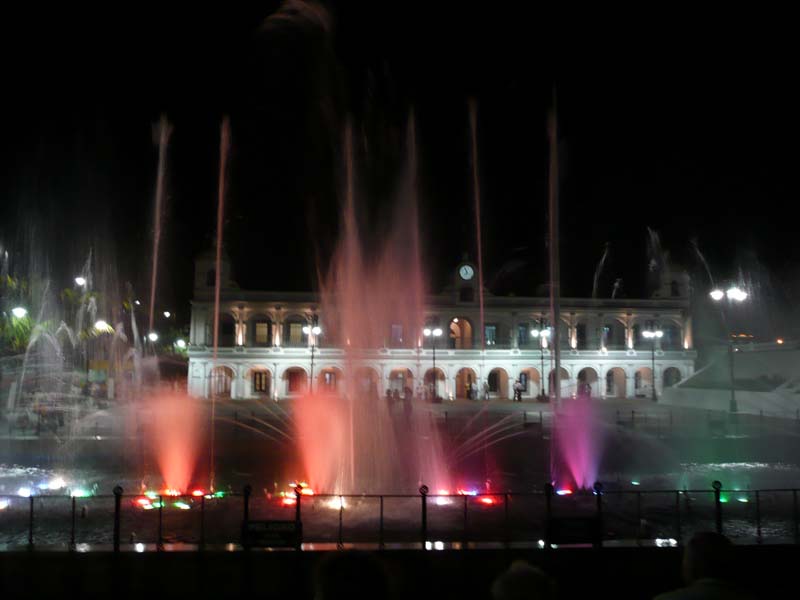 THE SURPRISE
Our guide promised us a surprise for dinner. We got into the bus and headed for town and ended up at the Mayor's building where we were met by his secretary of tourism. The town has a large water feature with computer controlled jets, sprays and lights. They put on a great show for us and fed us a nice meal while we were watching. Later we walked along the waterfront to a part where they had dancers showing the traditional dances and some fliers doing their pole trick. A very nice surprise!