FREDERICKSBURG, TX
We left Tucson on the 12th of January in order to be able to stop in Fredericksburg, TX. There is an excellent museum there that shows the life of Chester W. Nimitz, Fleet Admiral of the Navy, who was born there. It is mostly about his involvement in the WW II action in the Pacific and the particulars of that part of the war.
The LBJ Ranch is also near there and we wanted to see it.
---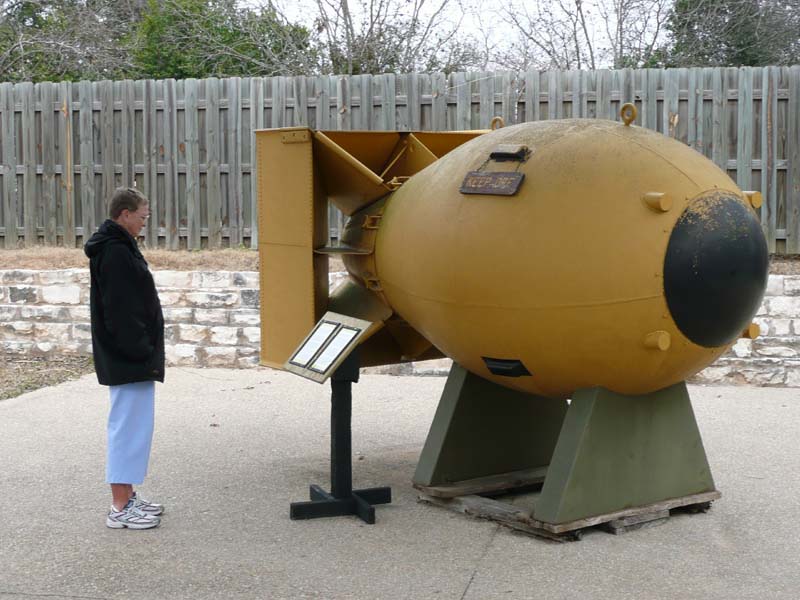 NATIONAL MUSEUM OF THE PACIFIC WAR
The National Museum of the Pacific War is located in Fredericksburg and consists of both indoor and outdoor exhibits. They have several of the planes, tanks, boats, guns, etc, on display, both US and Japanese. It is well worth a visit if you are in the area.
The picture to the right shows a replica of "Fat Man", the first of the atomic bombs dropped on Japan. It was dropped on Nagasaki August 9, 1945. It weighs 10,000 pounds but only contained about 90 pounds of plutonium and is 10 feet 8 inches long and 5 feet in diameter.
The museum does re-enactments of a typical island fight between the Americans and the Japanese. Check with them for the schedule.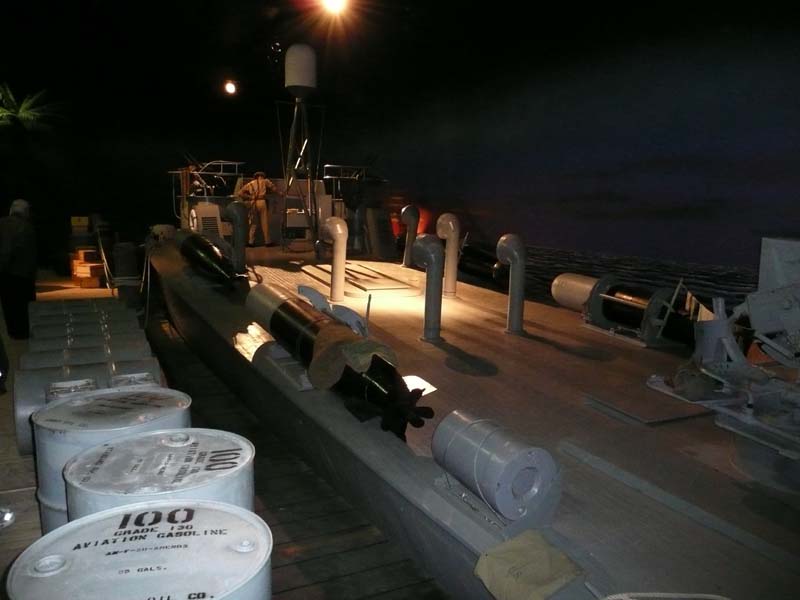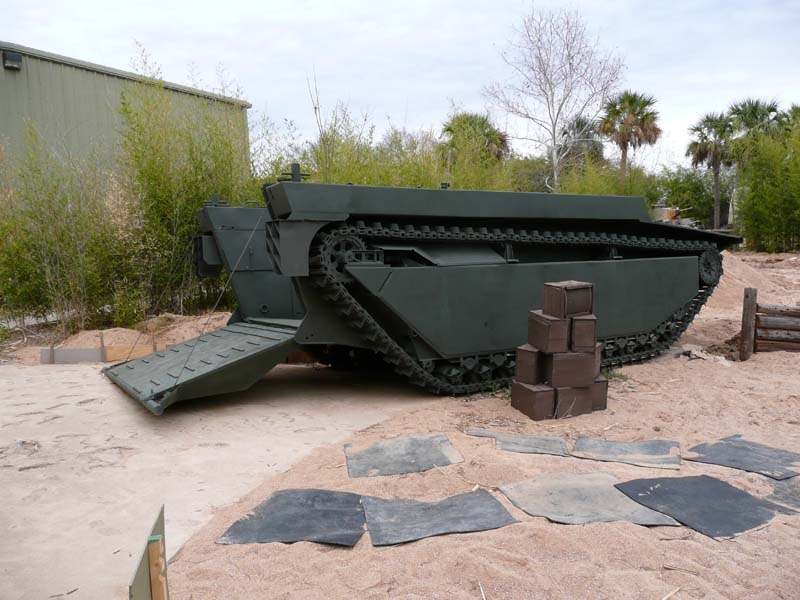 Left: One of the actual wooden PT boats from WW II
Right: An amphibious landing boat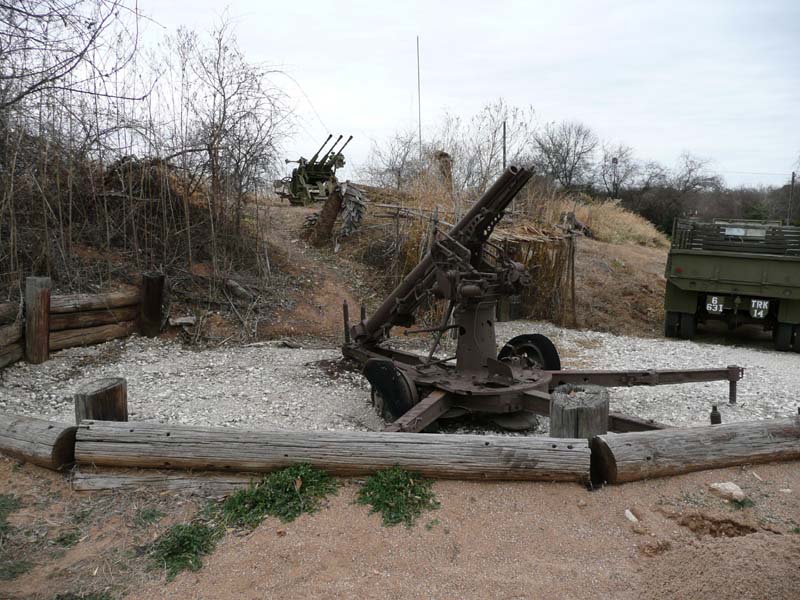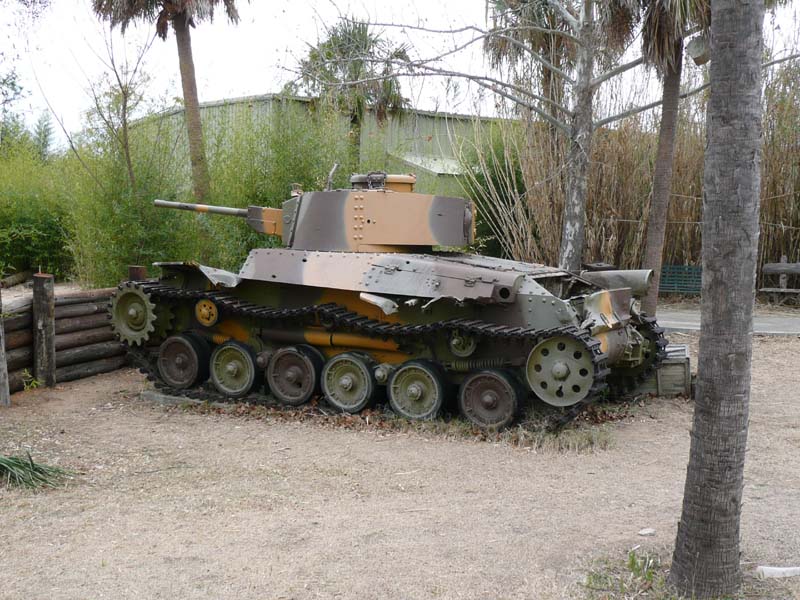 Left: Japanese gun emplacement
Right: Japanese tank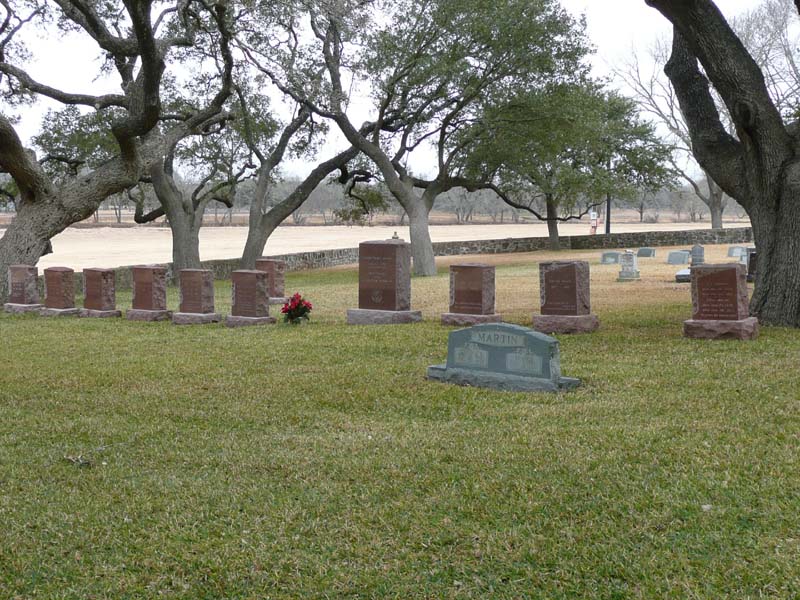 LBJ RANCH
Lyndon Baines Johnson was the 36th President of the United States. He was born in 1908 in the Texas Hill Country where his family had lived for more than a century. He was buried in his family cemetery, under the oaks on the bank of the Pedernales River. His grave is the one with the large red headstone.
The LBJ Ranch is now a National Historical Park. It can be toured via a motor coach. The LBJ Library is in Austin, TX.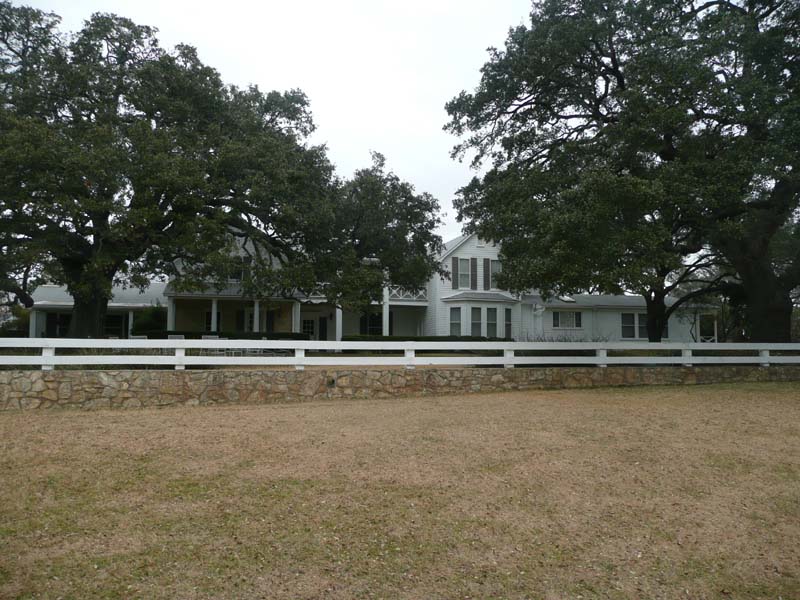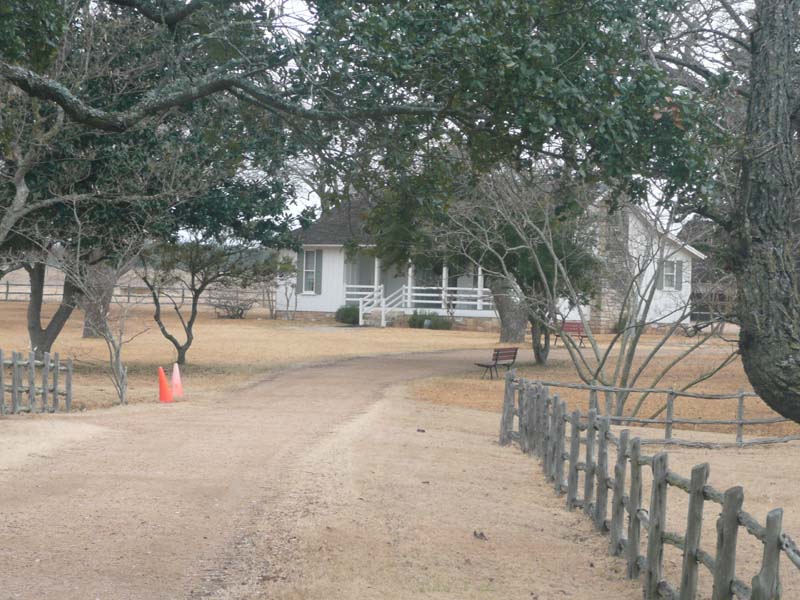 Left: The "Big House" where LBJ died in his bedroom to the far right
Right: A reconstruction of LBJ's birthplace house