SNOWBIRDS HEADING SOUTH



Well, its starting to get cold up here which is the signal that we should turn into snowbirds. The trees are turning and so are we ... South!!!




This sunrise greeted us the morning of our last day in Canada. We are in Calgary heading south to Great Falls, Montana.

Au revoir Canada ... Bonjour USA.

The only problems we had getting back into the good old USA was that there is still a ban on Canadian beef. So, we had to surrender all the beef that we had in our freezer. Too bad, So sad ... We had some really great steaks. Wonder if they ended up in the trash? ;-)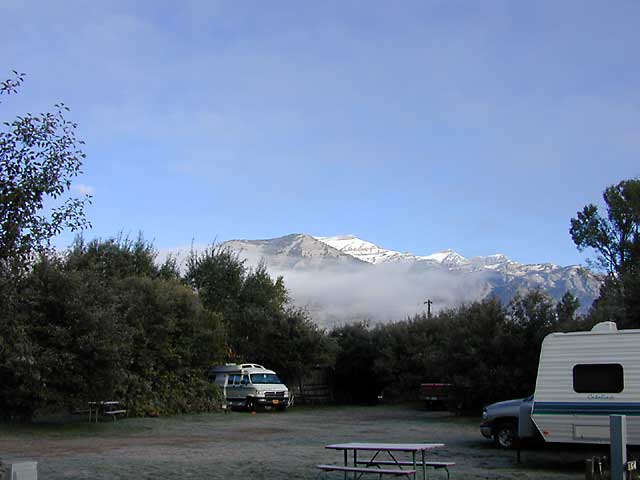 JACKSON (HOLE)



Spent a couple of nights in Jackson, WY. Jackson is the city on the southern edge of Jackson Hole. A hole is what people in the time of the mountain men called a valley. Jackson Hole was where the mountain men of the area gathered once a year to trade.

While we were here it was very cold and actually reached 30F during the night. Several of the campers had frozen water hoses when they got up the next morning. It had snowed during the day and this is what it looked like the next morning when we left. Good timing on our part, since it cleared up and was a beautiful day all the way to Flaming Gorge.




FLY FISHING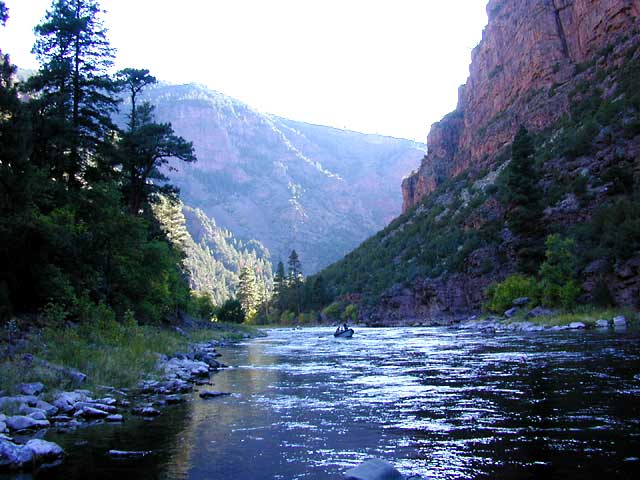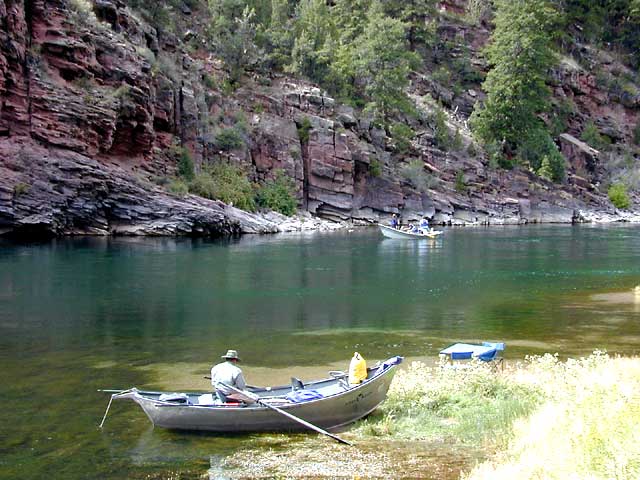 Stopped at the Flaming Gorge area to fish the Green River. This is one of Ted's favorite rivers to fish. It is as clear as gin and has 15-20 thousand trout per mile. This combination sounds like it would be easy to catch these guys but it can be very frustrating to see fish that are too smart to take a fly, unless it is presented just right, so it really looks like a bug. Tricked enough of them to make it a really nice day.



PRIEST GULCH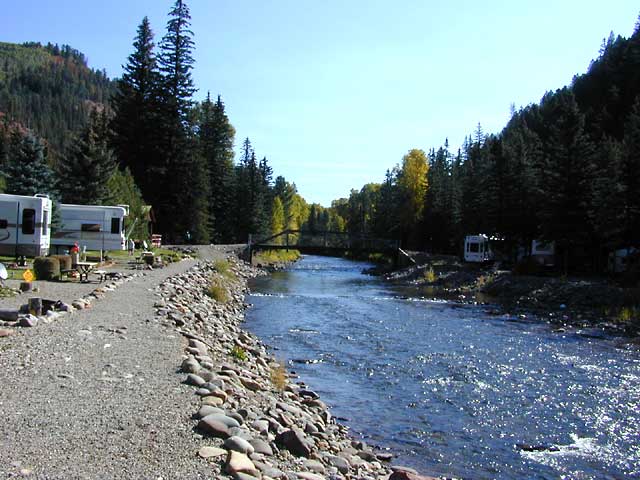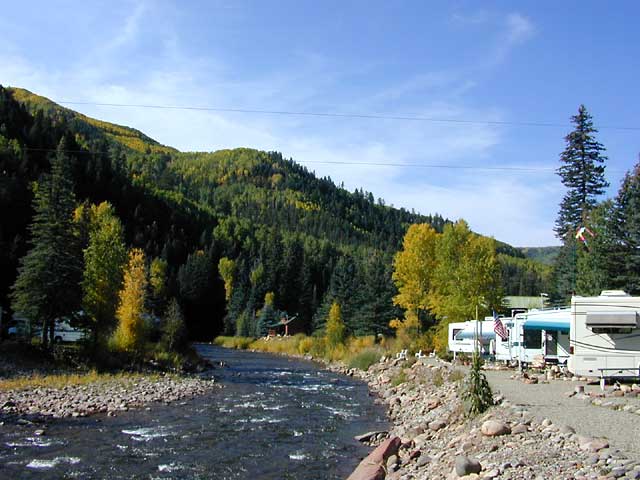 We stopped here to avoid the heat of Tucson as long as possible. With the internet access that we have on the coach, Anne is able to do all her prep work for the upcoming USTA Nationals tennis tournaments. So, why not do it here?

The Priest Gulch Campground is one of our favorites. It is located 25 miles above Dolores, CO on highway 145. It is spread across the Dolores River in a forested area. We would recommend it highly to our many RVing friends.





HEADING FOR THE BARN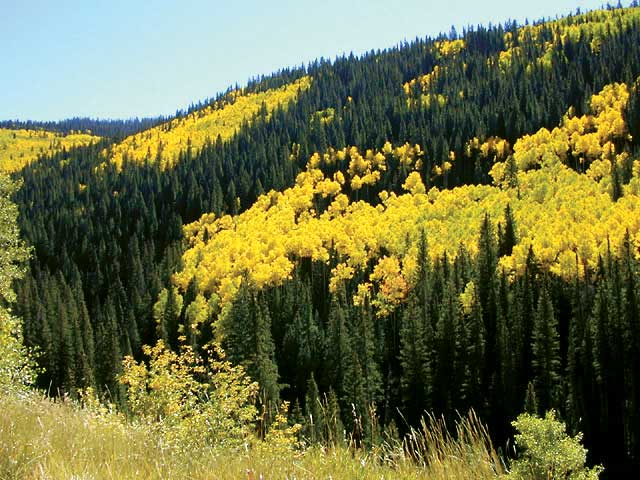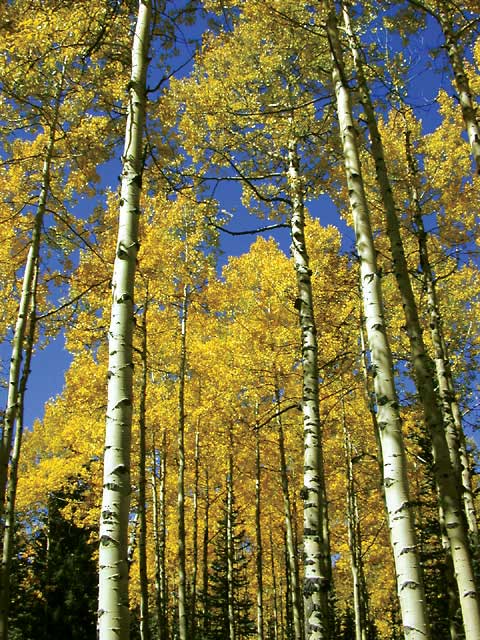 Once again we are leaving the Dolores River valley and heading for our place in Tucson to spend the winter. As you can see, this is a very beautiful valley as fall progresses into winter. The nights are getting colder and there is a crispness in the air. Quite a contrast to the 100 degree days we are heading for in Tucson.