QUEBEC CITY


Quebec City, founded in 1608 by Samuel de Champlain, sits on the St. Lawrence River and its "old town" is well worth the trip. This is the view from one of the bastions of the Citadelle overlooking the Chateau Frontenac and the boardwalk in Vieux-Quebec.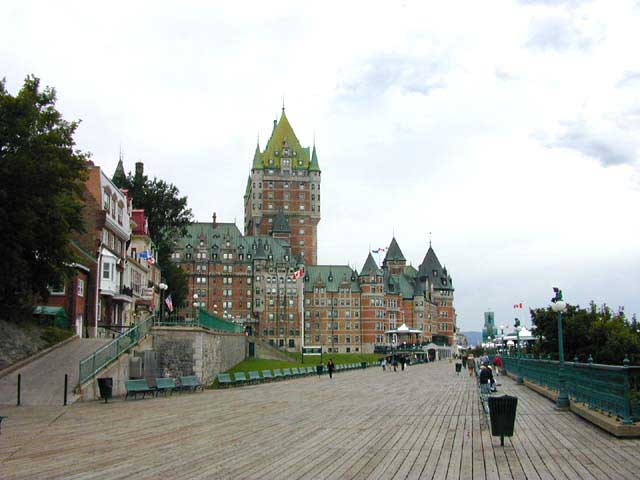 FAIRY CASTLE



It isn't really, but it surely does look like one. It is actually a Fairmount Hotel but it looks like it is transplanted from Bavaria. Quite a dominant feature on the shore of the Saint Lawrence River.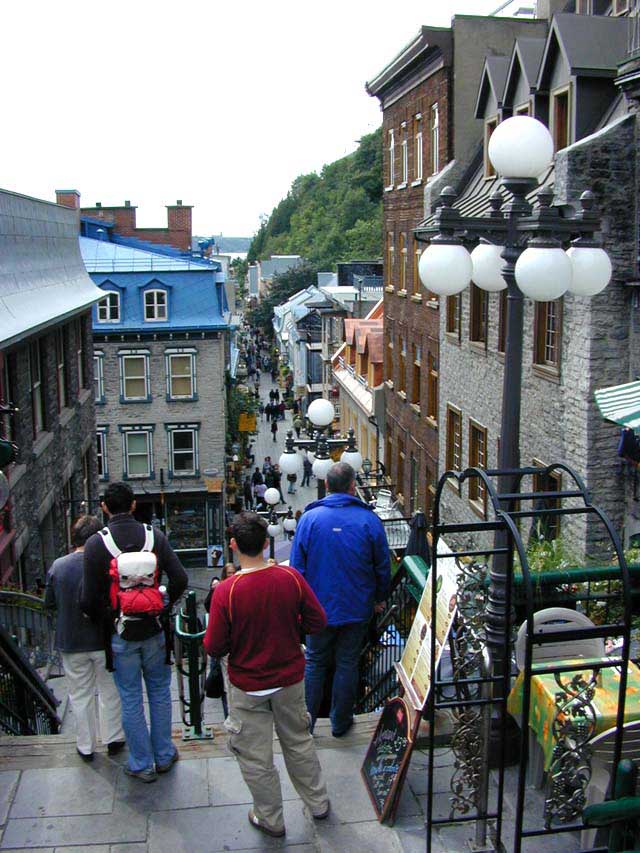 WALKING STREET



On a very cold and rainy day, there are not too many people out but we enjoyed the stroll. Lots of wonderful shops and sidewalk cafes all just waiting to take your money.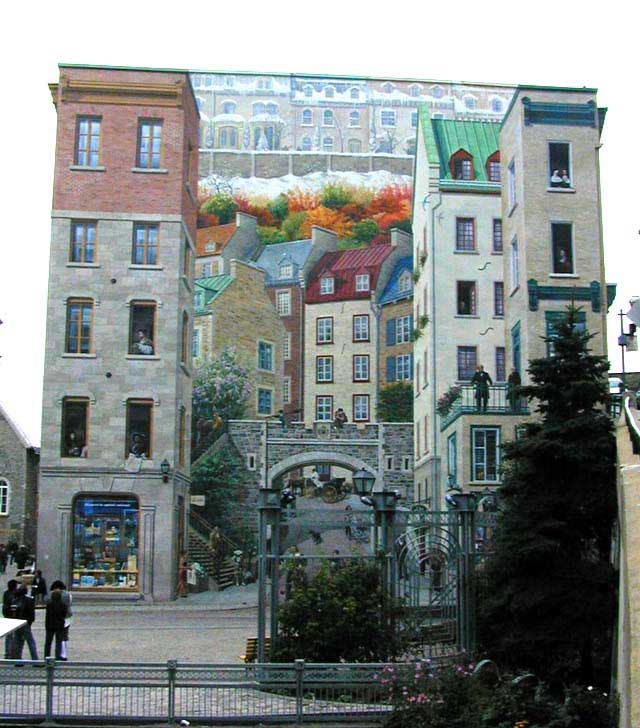 BUILDING MURALS



Here are two beautiful examples of building decorations. They are so realistic. It is difficult to show how really bright and intricate they are - the sun really didn't want to put in an appearance.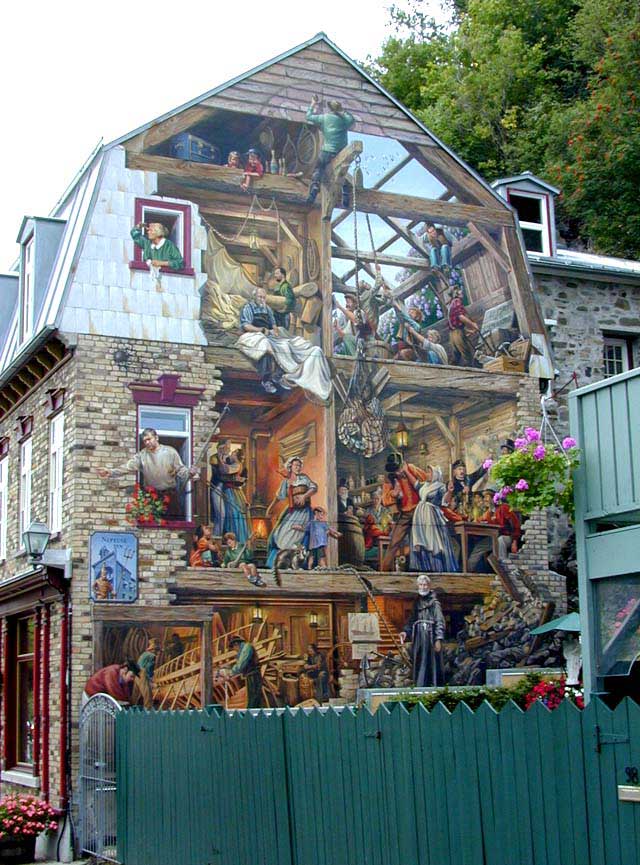 This one is really unique. The entire end of the building is flat and has been painted to show what is inside. Even the shingles and the bricks are painted on to match the actual ones on the front of the building.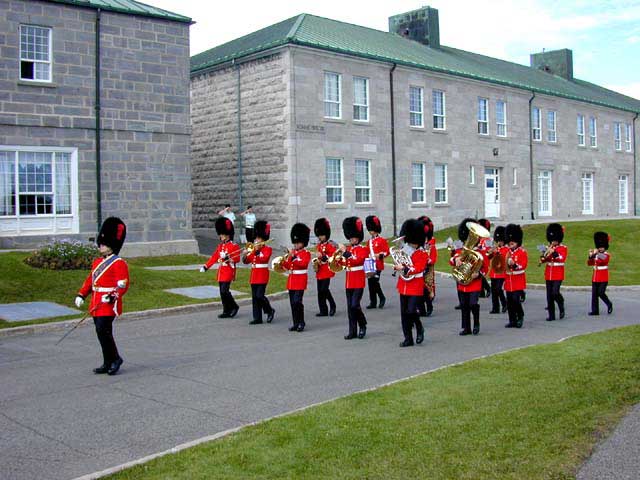 MARCHING BAND



This is the regimental band that plays for the changing of the guard at the Citadelle.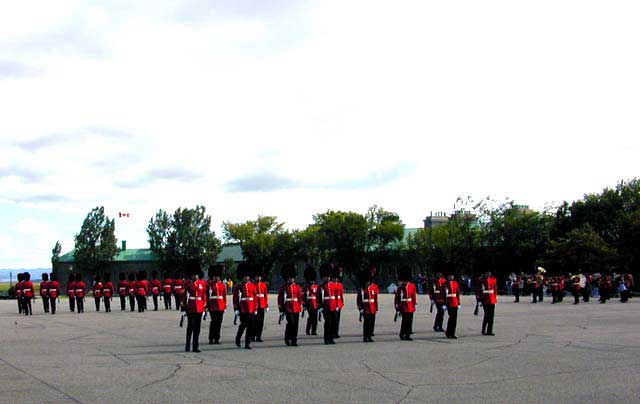 CHANGING OF THE GUARD



The guard is changed every day at 10:00 AM. This is quite an elaborate ceremony that takes about 1/2 hour to complete. It doesn't compare to the one in London but it was fun to watch.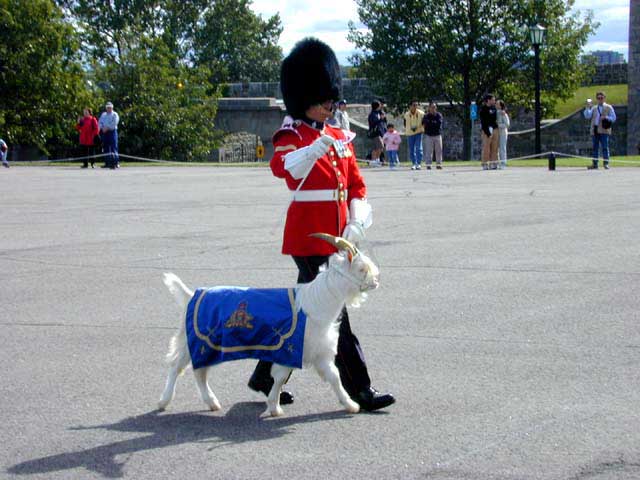 MASCOT



What is a regiment without a mascot? Many years ago the King of England started a tradition by giving all of his regiments a goat for a mascot. This regiment has continued the tradition and the goat attends all of the changing of the guard ceremonies.