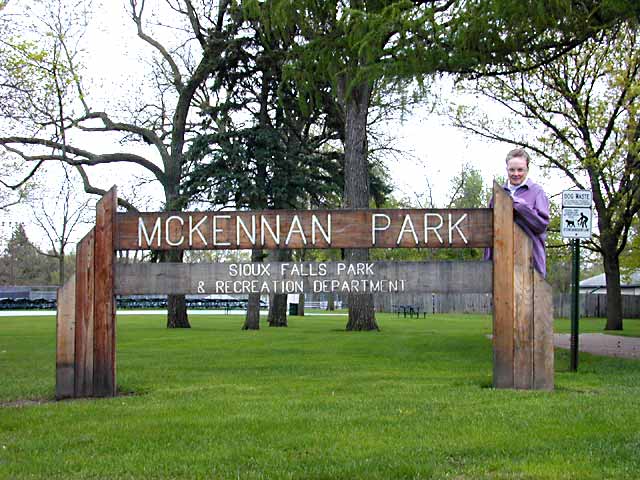 SIOUX FALLS



Anne's grandparents spent many years of their lives here. Grandfather Ellefson was the caretaker here and was in charge of the park.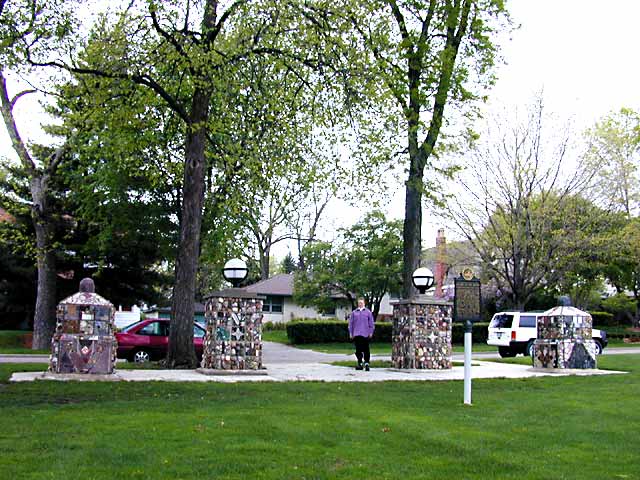 PILLARS OF THE NATION




As you can see on the descriptive plaque, Grandfather was instrumental in obtaining and erecting these pillars.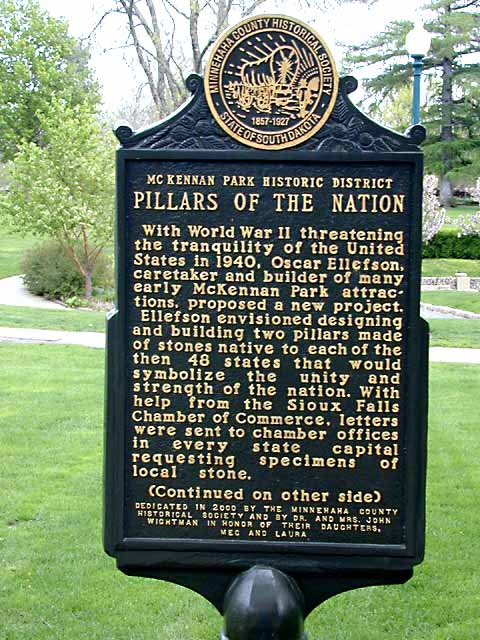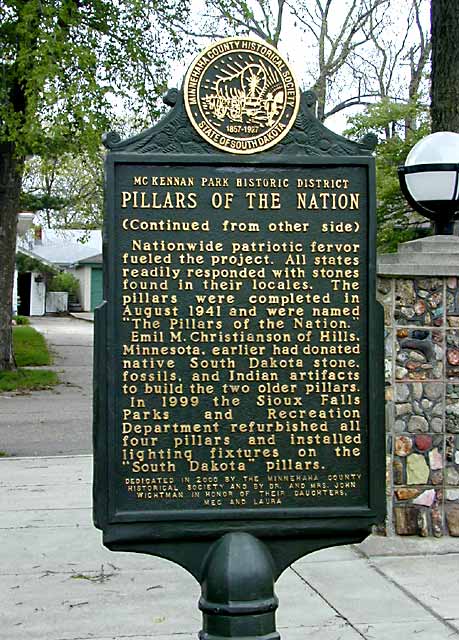 NORTH PILLAR
N
W E
S
SOUTH PILLAR
N
W E
S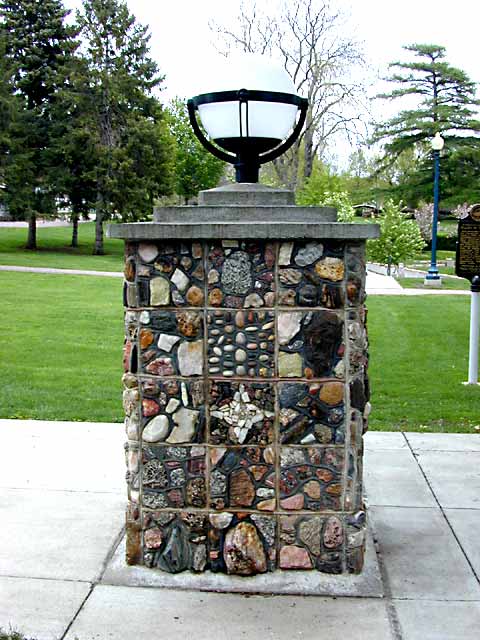 The South Dakota pillars are made of stones and fossils from South Dakota.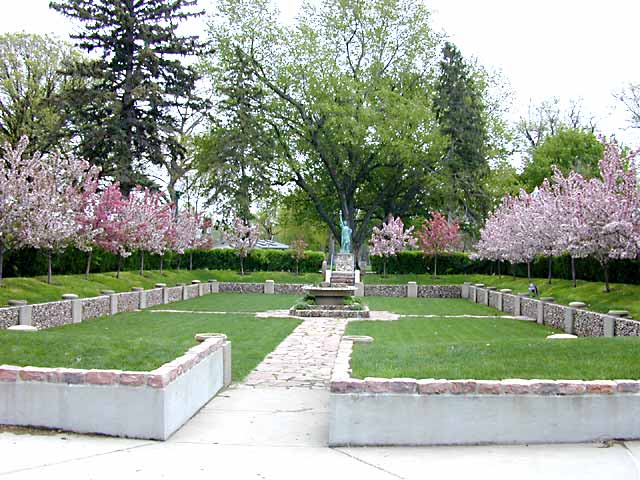 When Oscar was here at McKennan Park these gardens were sculpted a little differently. I think that this is where his cactus garden was along with a miniature railroad. He also loved to plant flowers in designs to honor holidays and other observances. His work was often photographed for the local newspaper. The work was much too labor-intensive to be continued today.