RV CAMPING IN MEXICO
During our travels in Mexico we stayed at all kinds of campgrounds, from ones with very nice facilities to dirt hotel parking lots. One thing stands out about camping in Mexico and that is that there are very seldom any usable hookups, especially electrical. Very few have in site sewer and the water is always suspect.
A word about power ... The voltage is almost never low. It is usually too high to make it through your surge protector. We saw voltages as high as 149 VAC. Our surge protector will allow voltages between 108 and 130 into our coach. All the power that is available is 15/20 amps, with the exception of Club Nautica where there is 30/50 amps available in some sites.
There are a couple of ways to use the high power. One is a battery charger connected to your batteries that drive your inverter. The other is a Variac transformer that allows you to adjust the voltage. Used Variacs or PowerStats are available on EBay and I would have got one capable of 20-30 amps if I had known of the Mexico power situation before we left. We used a battery charger and ran an extension cord in through a window to make coffee and run other appliances.
---
We didn't get pictures of all the campgrounds that we used, especially the dry camping in parking lots. The pictures below show most of the campgrounds that we stayed at.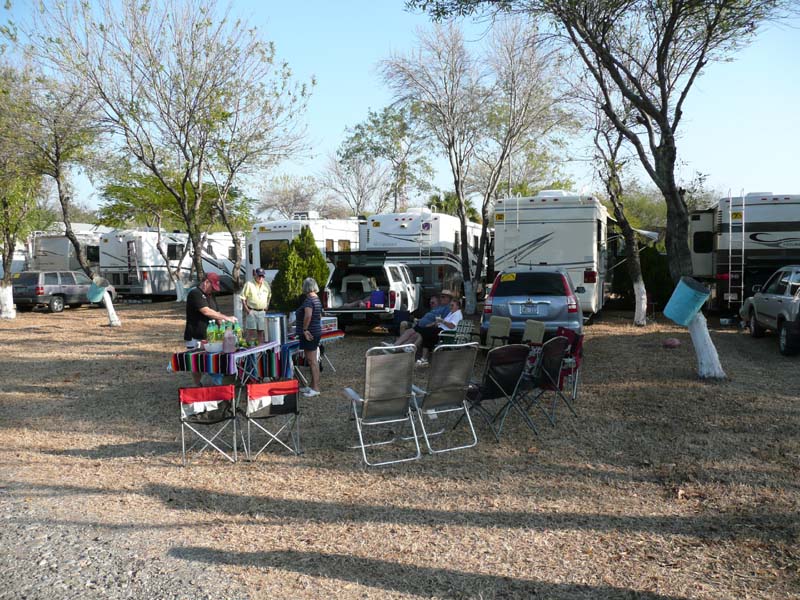 CD VICTORIA
Victoria Trailer Park
One of the better campgrounds. The only one that had pull through sites. It has full hookups and some of the power is usable. In the site we were in on the way back to the States there were two sets of receptacles with one too high of a voltage and the other next to it was usable.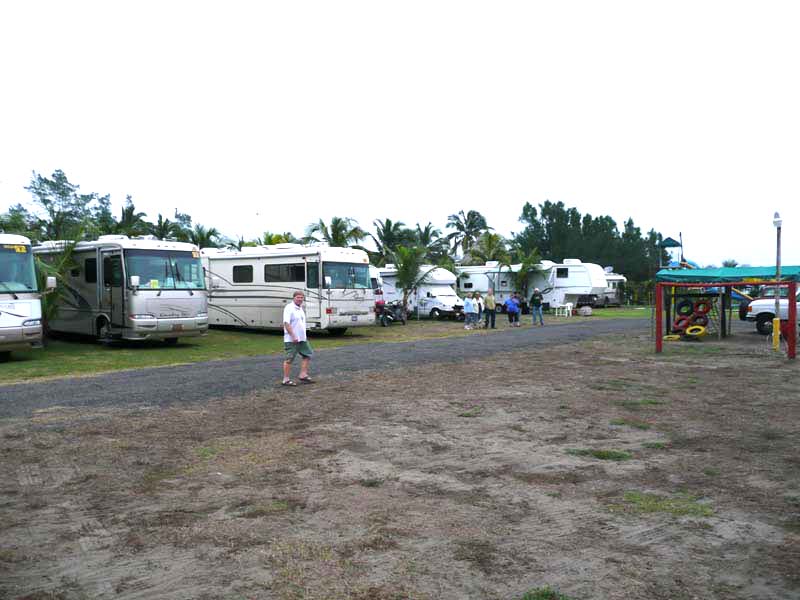 COSTA ESMERALDA
Trailer Park De Alba
On the beach and an American owner. Usable power was a function of time of day.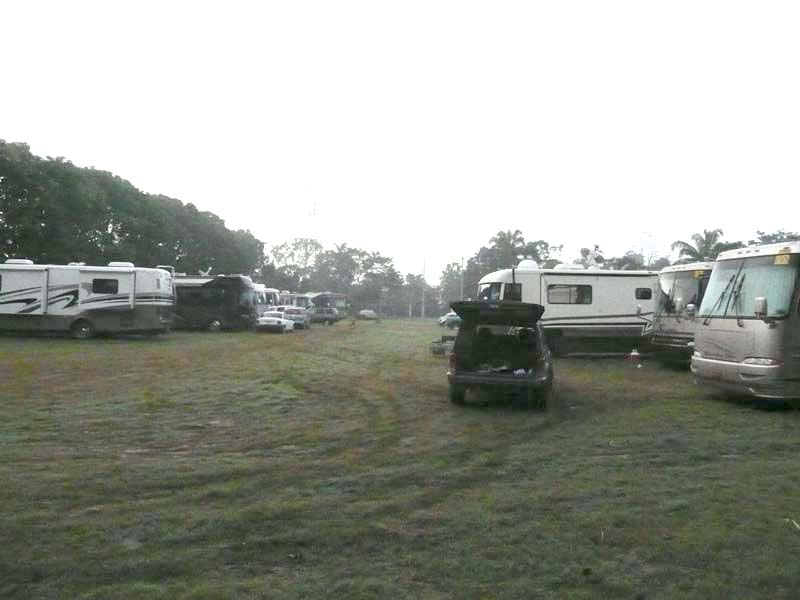 VILLAHERMOSA
El Gordo Y San Pancho RV Park
This campground is a grass field with electrical hookups along each side. It is associated with a large and very nice water park that is available to the RV campers along with the general public. There were lots of biting bugs there when we were there.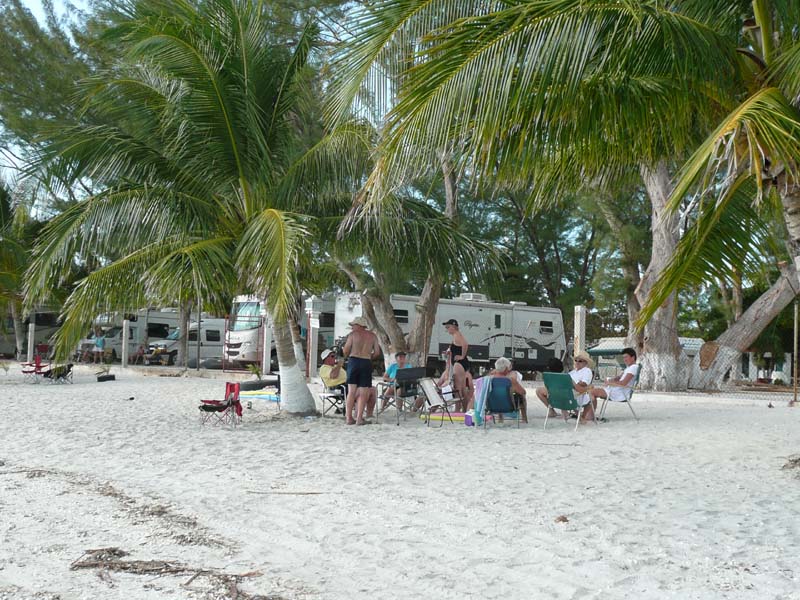 ISLA AGUADA
Freedom Shores
This is a very nice campground on the beach. It has full hookups but the power at our site was too high. It has a restaurant that serves breakfast and dinner.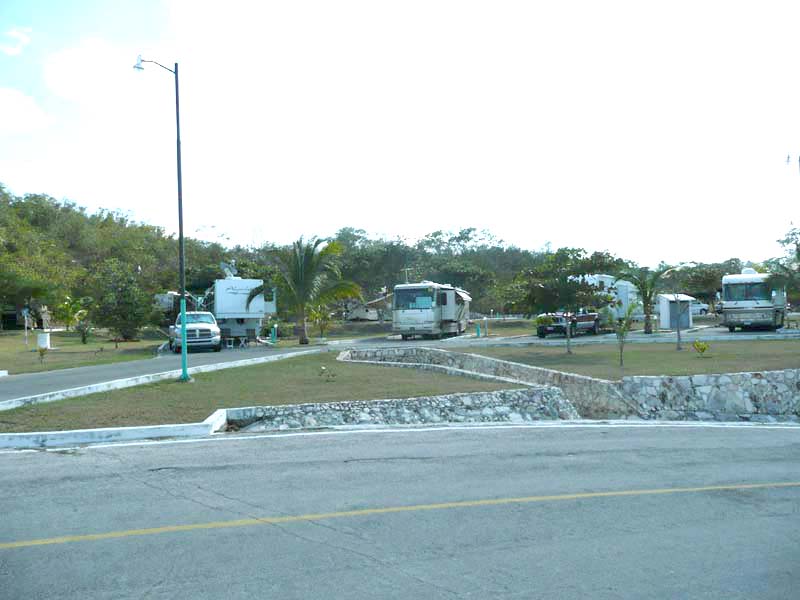 CAMPECHE
Club Nautico
This is the best park that we camped in. It has a beach and boat dock, a great swimming pool, restaurant and bar, and even tennis courts. It has full hookups with some sites with 30/50 amp power. The power was too high except when the park was full and everyone was drawing the voltage down.
MERIDA
Rainbow Maya Trailer Park
A big grass area campground with full hookups in some sites. The power was too high in most sites but we found usable power in a few select sites.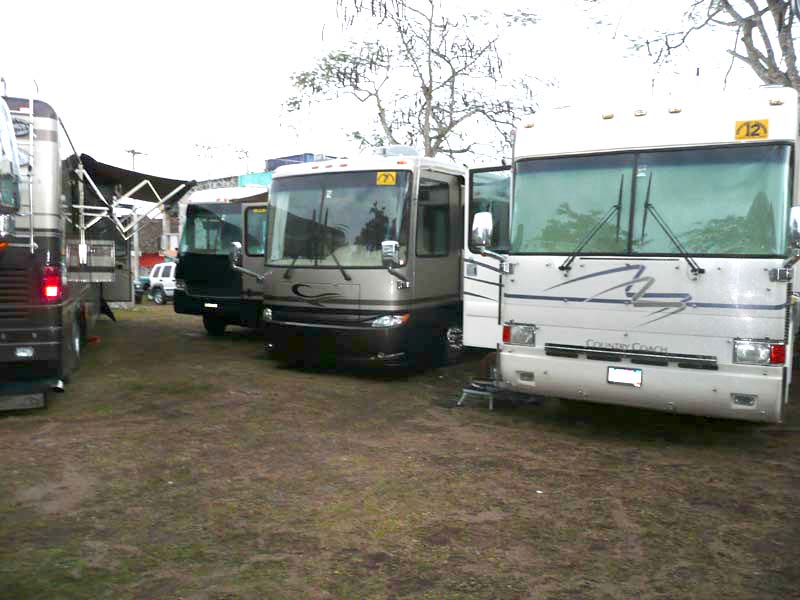 PISTE / CHICHEN ITZA
This is a very small campground associated with a hotel. It was not our intended place to camp but the ball park where we were going to camp was in use. So we managed to put all but two of our rigs in here, like it was an RV show room at a dealership. There was power but it was too high.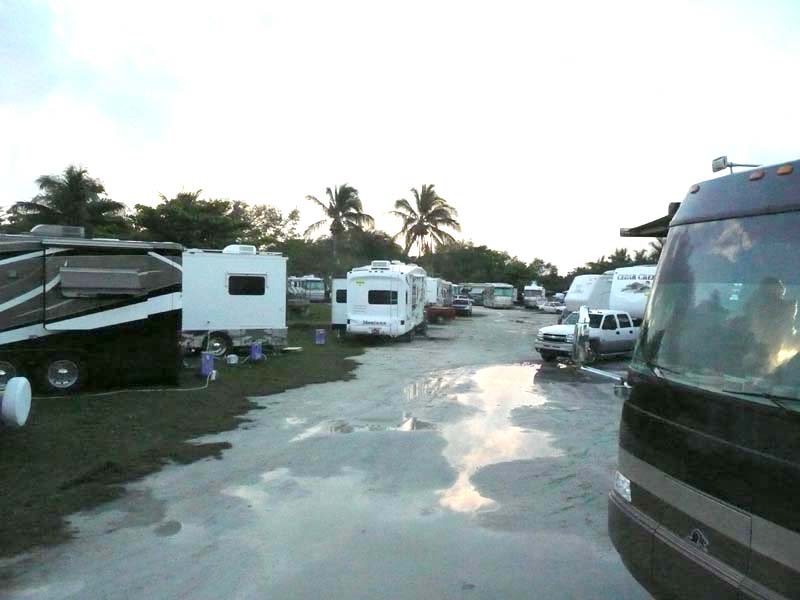 CANCUN
Meco Loco Trailer Park
We arrived here in the rain and another caravan that was supposed to be gone had not left. So we took whatever sites we could get into as shown in the picture. The next day we moved to nice sites with full hookups and usable power. The manager is a really nice guy and he speaks English.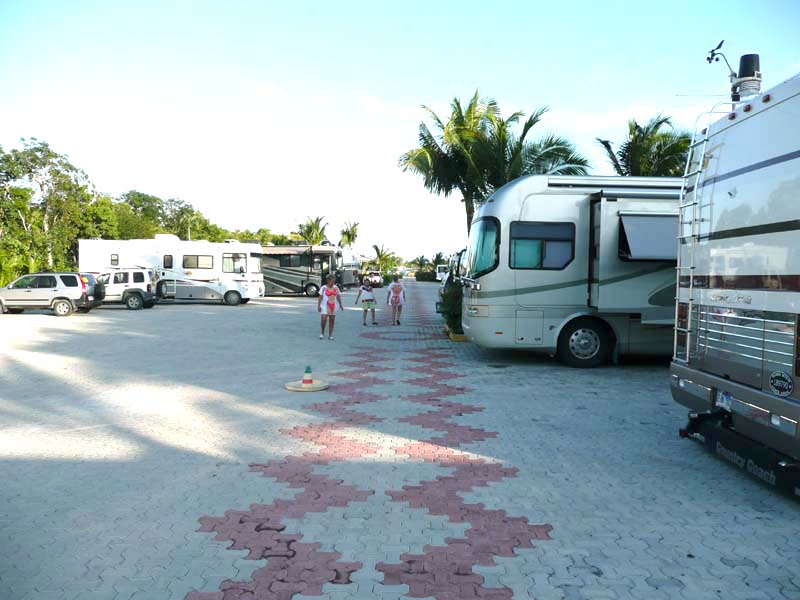 XEL-HA / PAAMUL
Xel-Ha bus parking lot
Dry camping in the bus parking lot turned out to be not so bad. It was on a bricked area that was very clean and was patrolled by the Xel-Ha security. We had lots of room to set up the area and had a great time at Xel-Ha.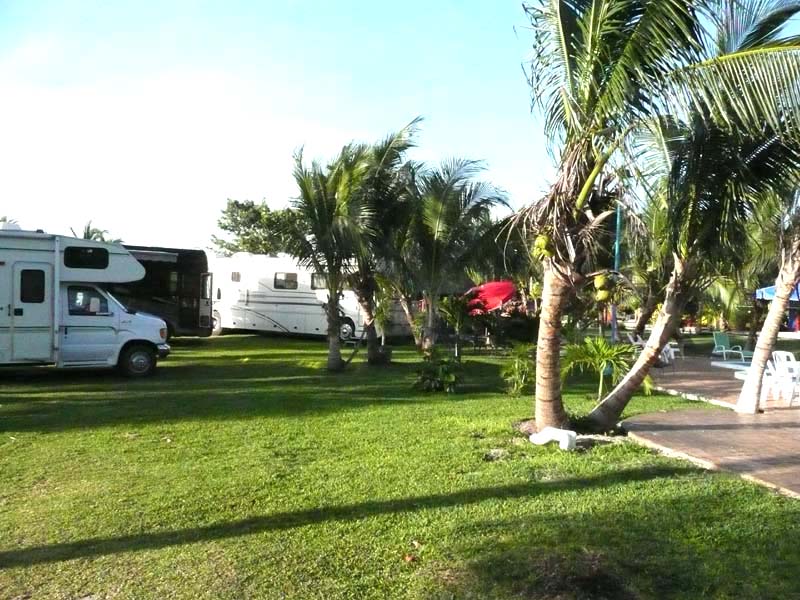 CHETUMAL
Yax-Ha RV park
Nice grass camping with usable power and a nice pool. It is on the water.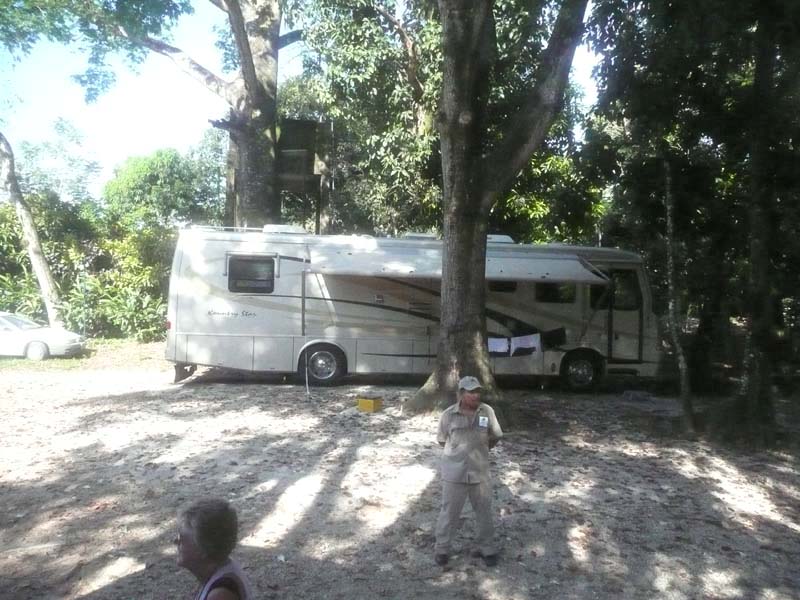 PALENQUE
Nututun Hotel
Dry camping in a hotel parking area. They did have some RV sites that the smaller rigs could use. The swimming pool and bar was very nice as was the restaurant.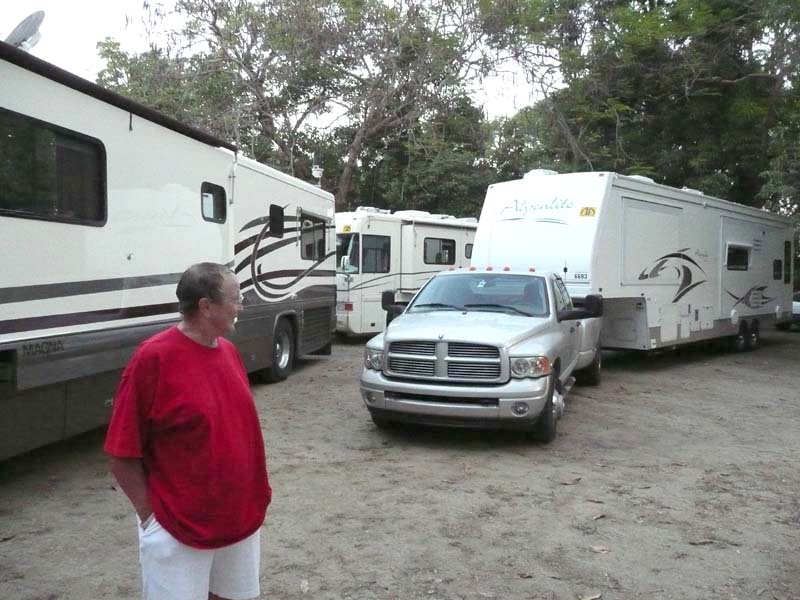 TEHUANTEPEC
Santa Teresa Trailer Park
This campground is accessed by very narrow dirt roads that require careful manuevering for big rigs. It is dry camping on dirt in a grove of trees.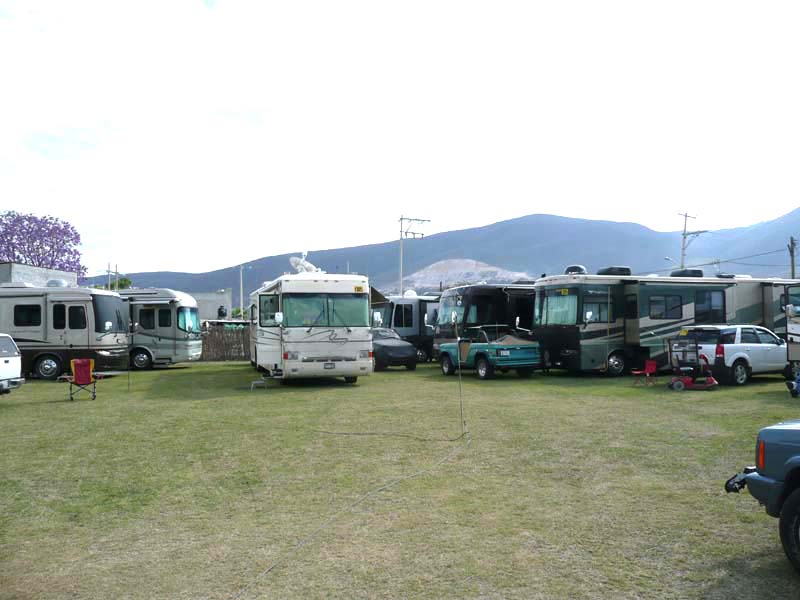 OAXACA
El Milenario
This is a very nice and clean campground. There are electrical hookups for maybe 6-8 rigs so most of us were dry camping. There is a very good restaurant next door.
The campground is actually in the town of Tule, a suburb of Oaxaca.