FAIRBANKS, AK



We have been wanting to go to Fairbanks during the winter for quite some time and we finally did it this winter. We choose March because it is when the Ice Festival is in progress and it is one of the best months to see the Northern Lights. Both were worth the trip but we also found several other things that were great to see and do, such as the dog sled races, a trip to Denali and the Curling competitions. All of these are shown in the pictures below.


---
ICE FESTIVAL


Every year in March, Fairbanks hosts the international World Ice Art Championships. Ice carvers come from all over the world to create amazing ice sculptures of all styles and themes. The temperatures are rarely above zero and the sculptures are protected by shades so that the direct sun will not cause any melting. You can walk among the carvers as they do their work and then come back to view the finished product during the judging. The sculptures are lit with colored lights at night which results in stark contrast to the viewing during the day, so you have to go at both times.

The pictures below were only a few of the many sculptures available to see. We could only last about 45 minutes during the day and less than that at night because of the cold temperatures, but it was really worth the effort and they had a place where you could get inside and have some hot chocolate or coffee, etc.


This is a tribute to Susan Butcher, the first woman to win the Iditarod dog sled race, 1100 miles from Anchorage to Nome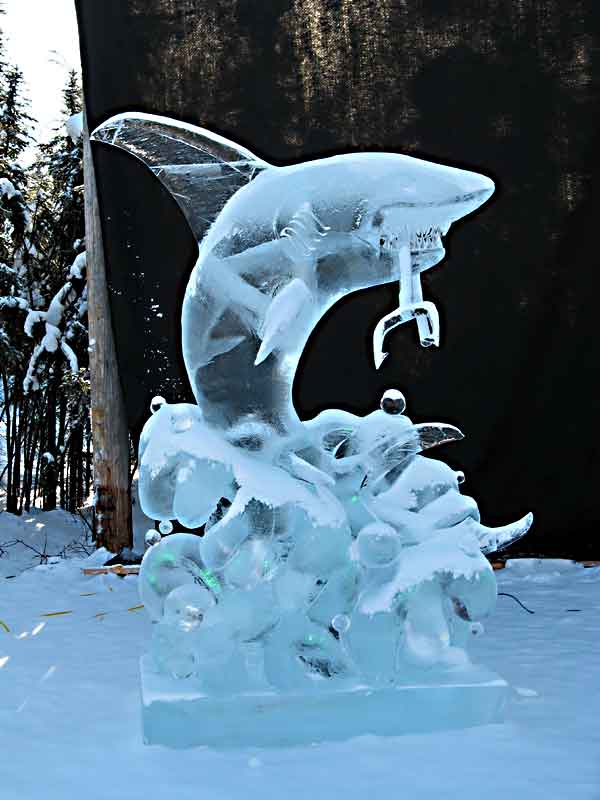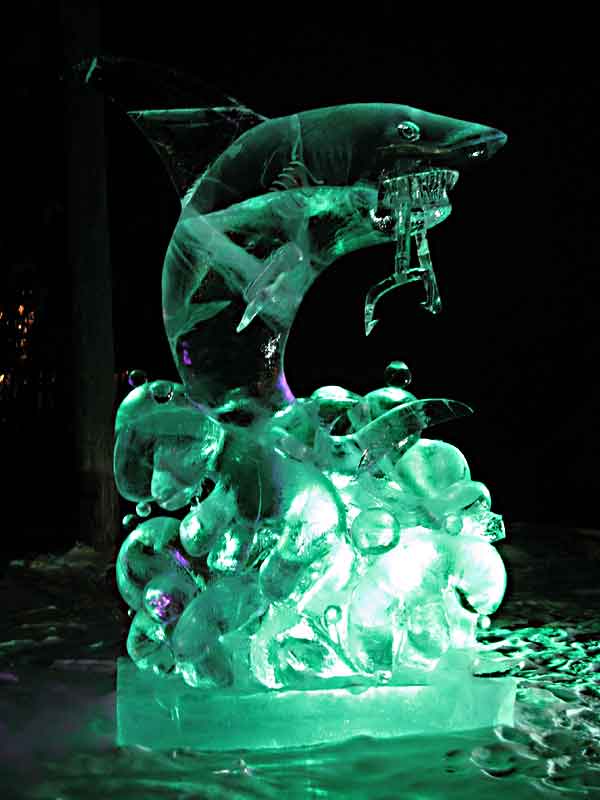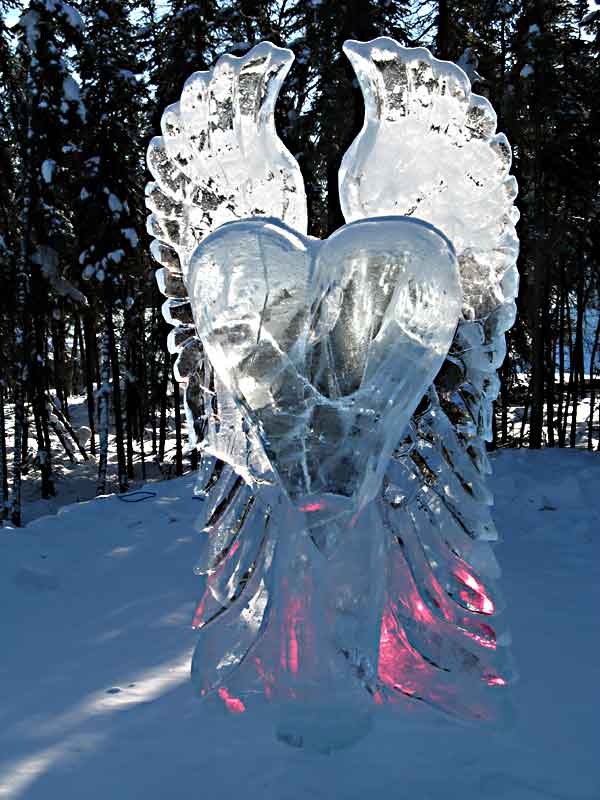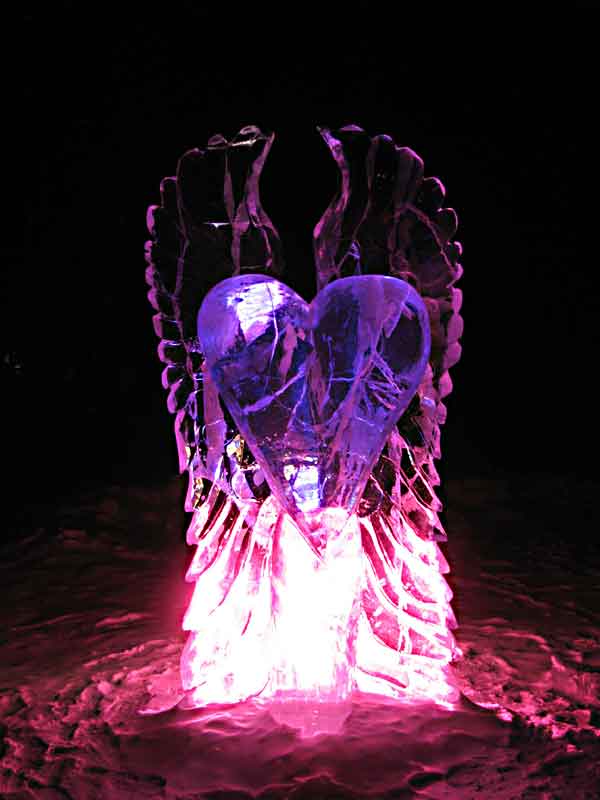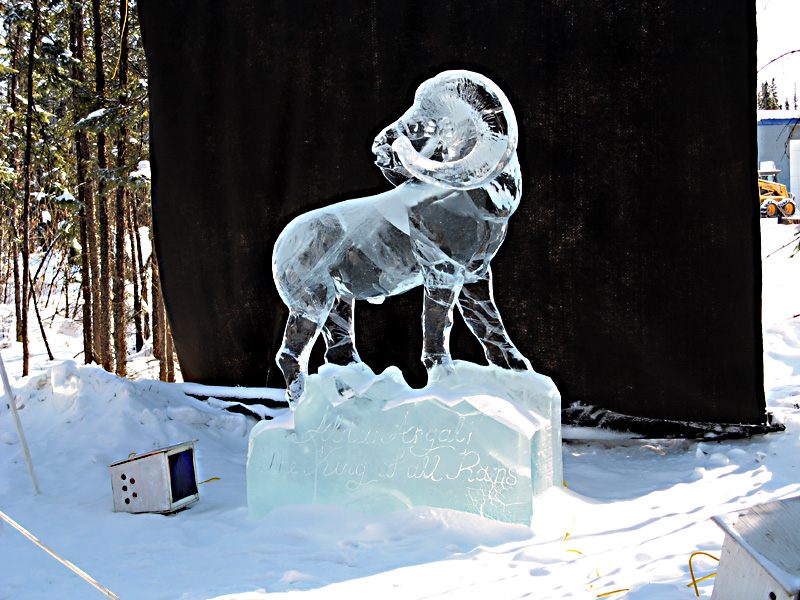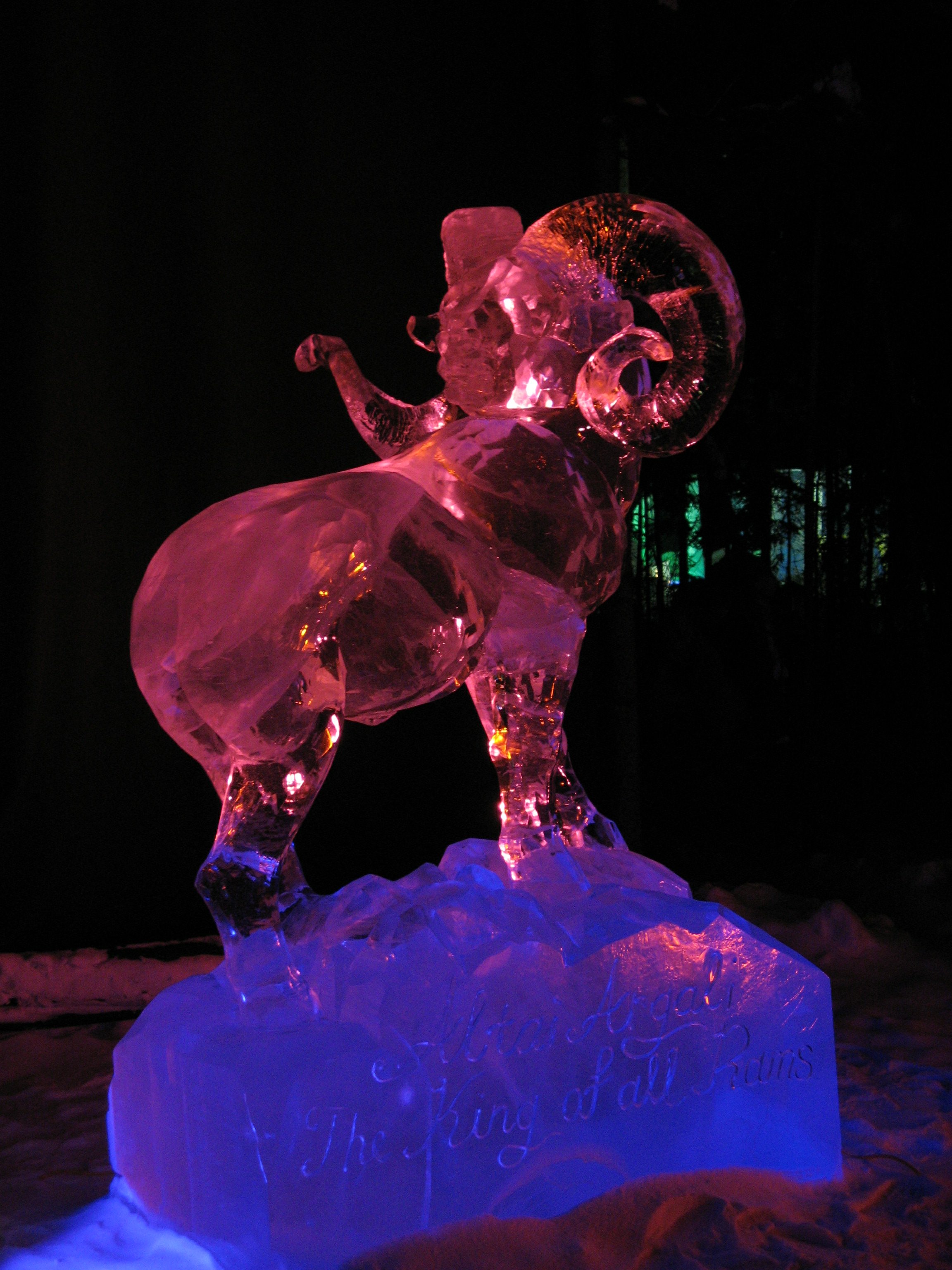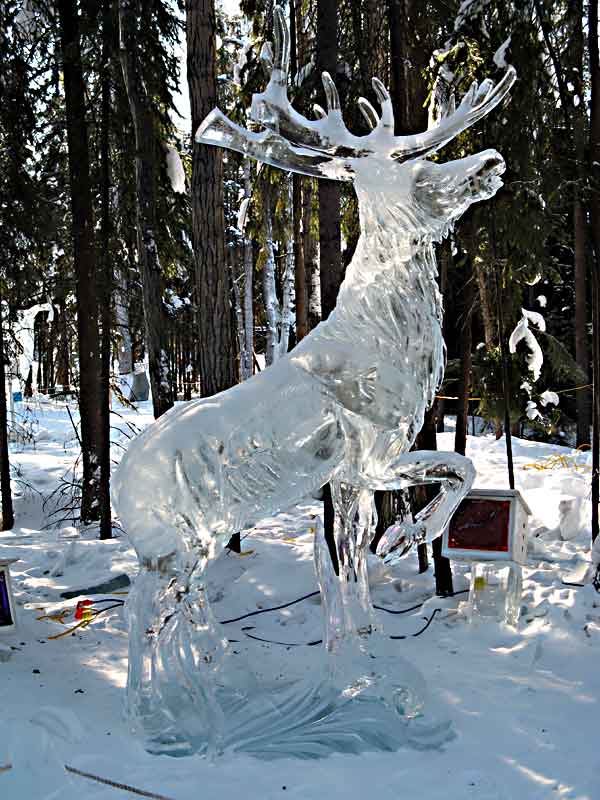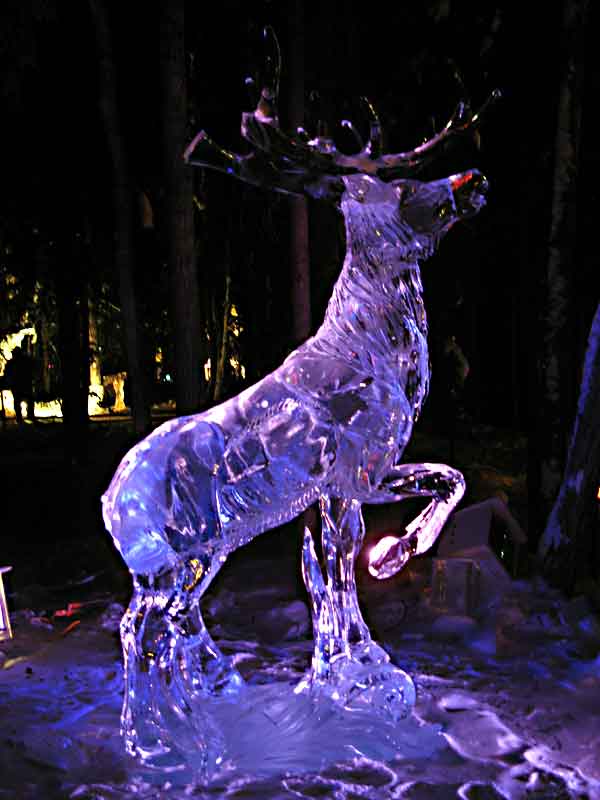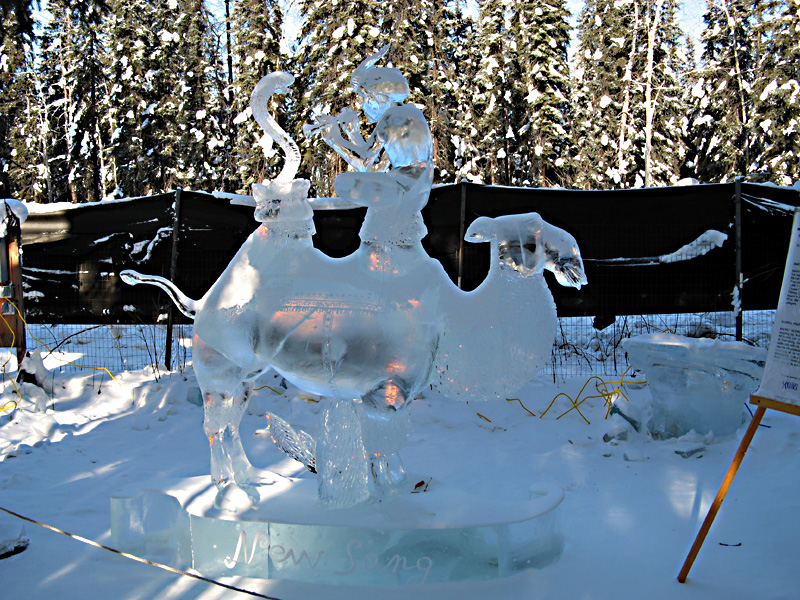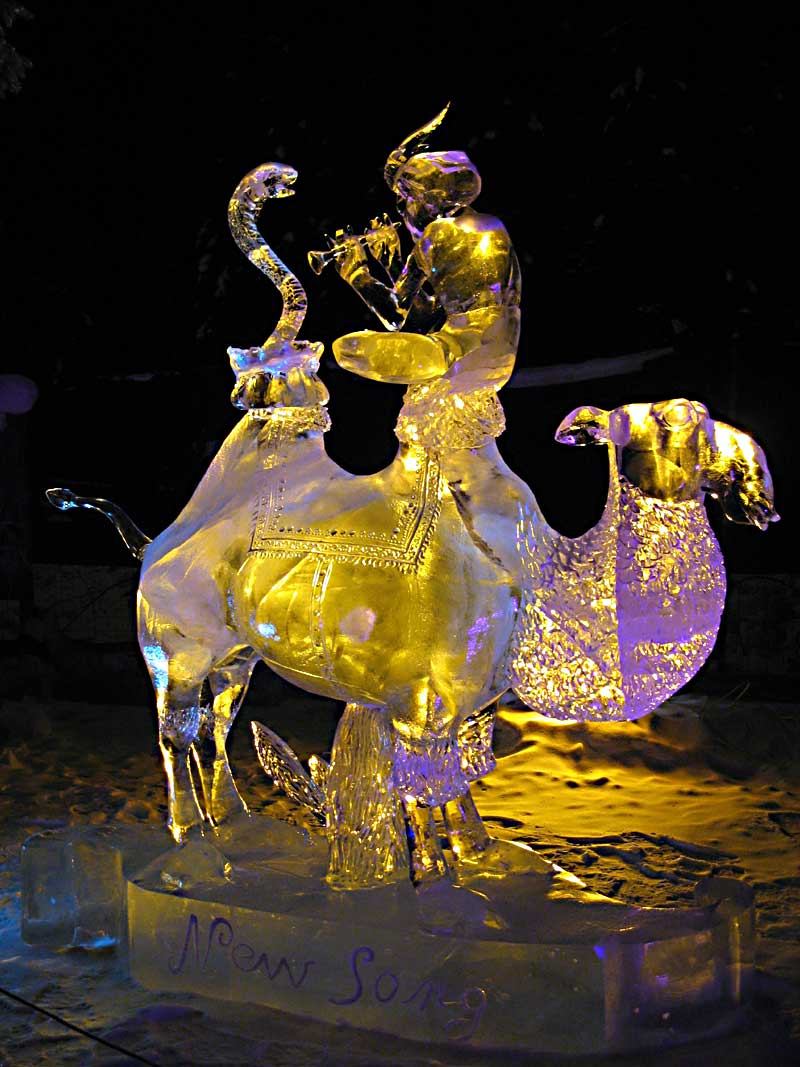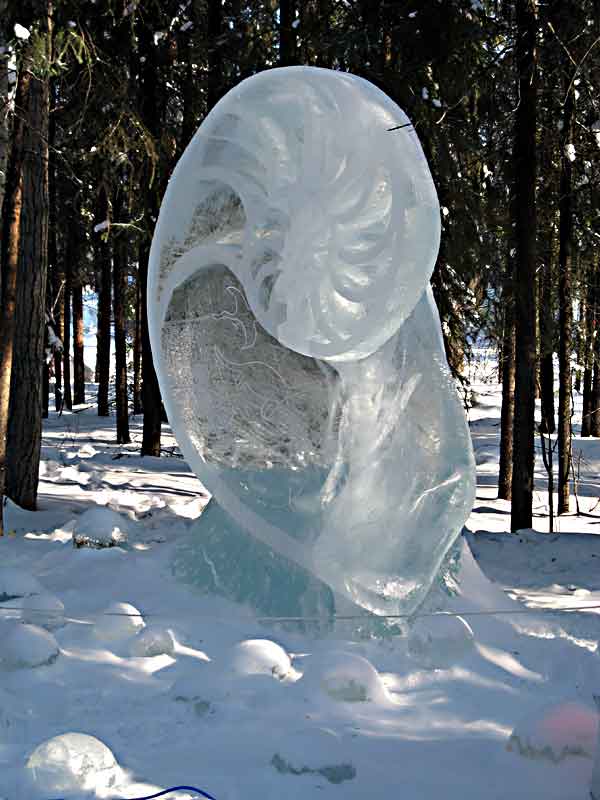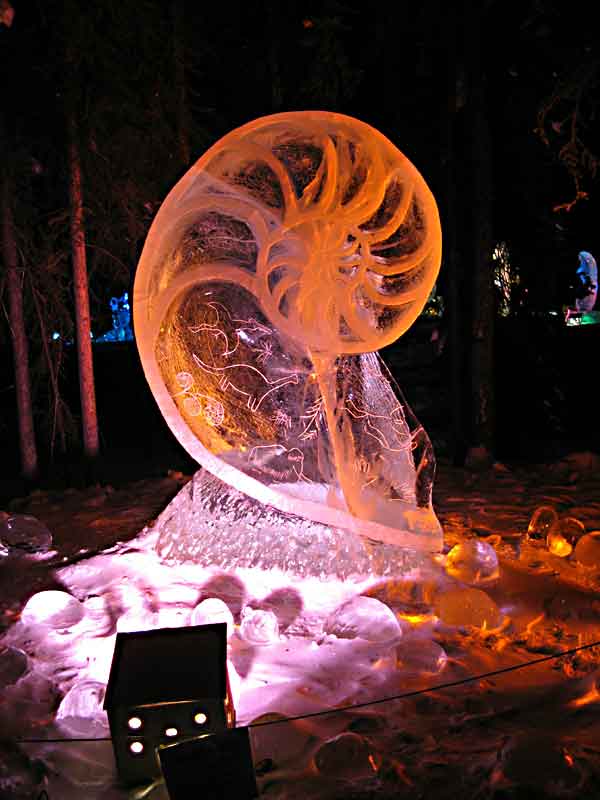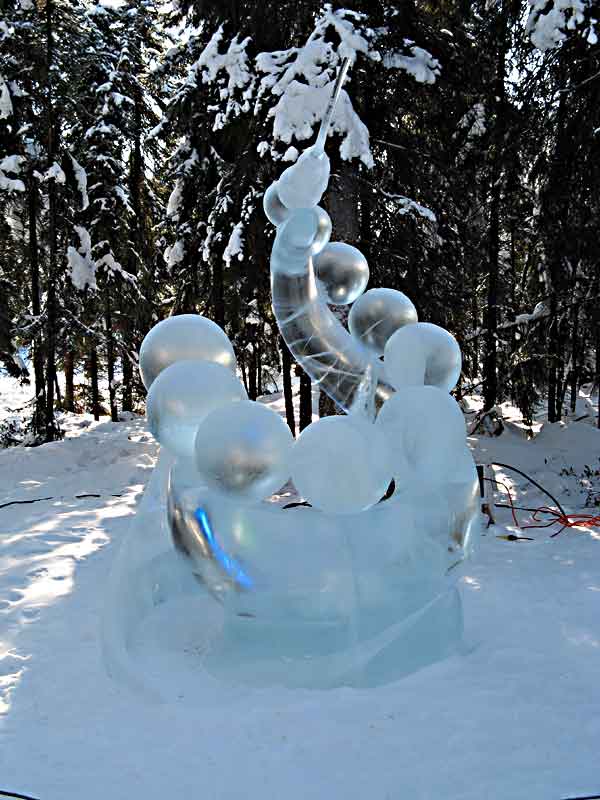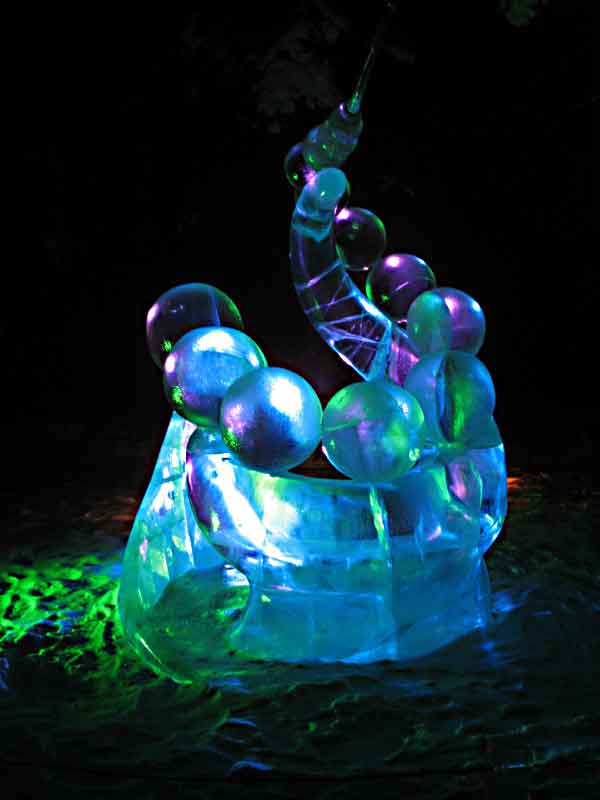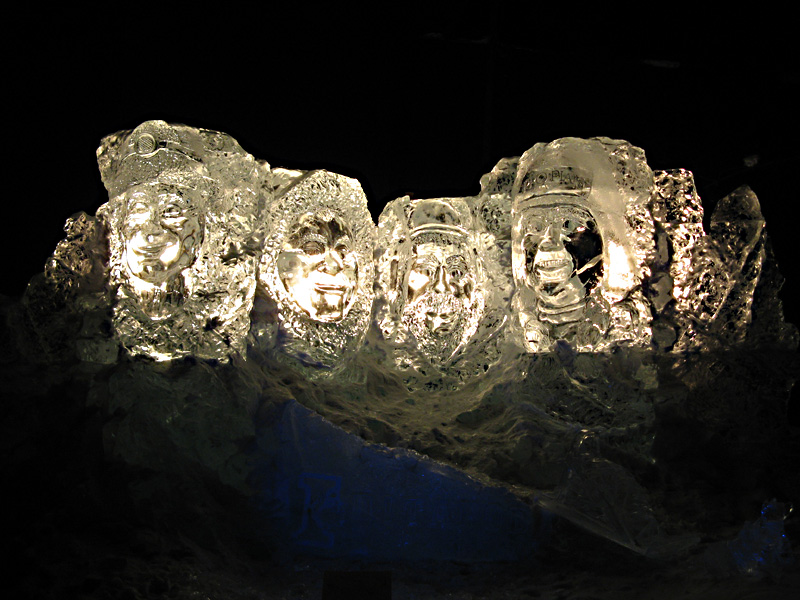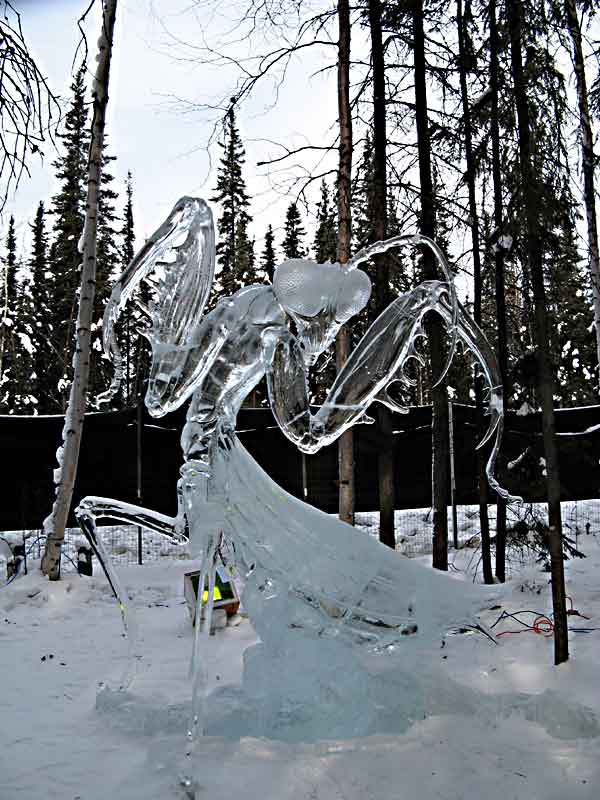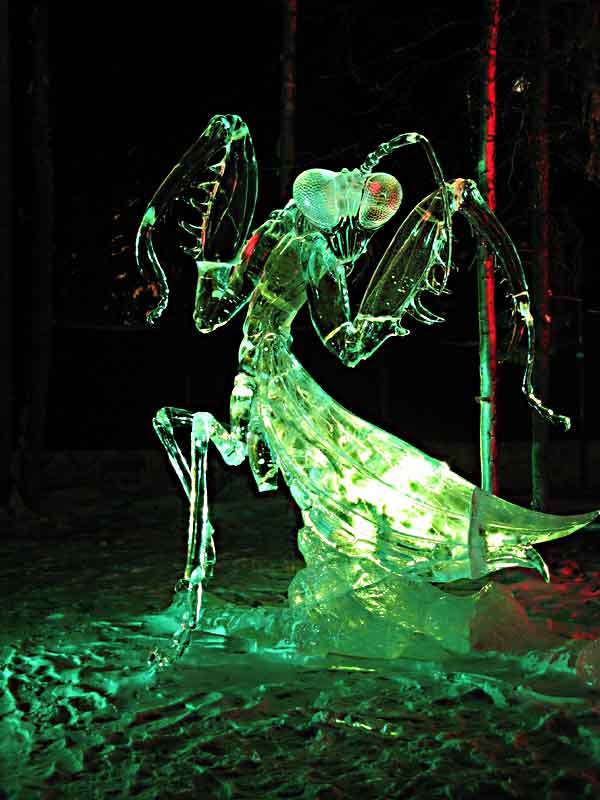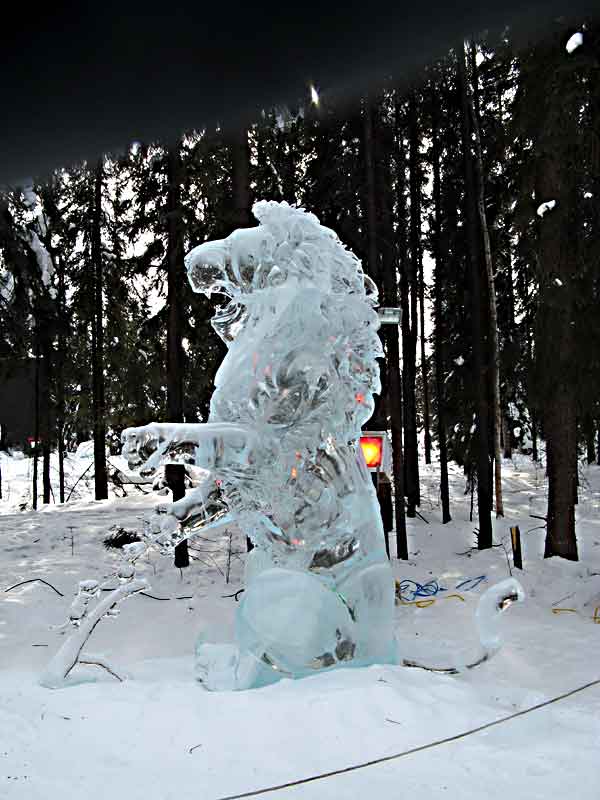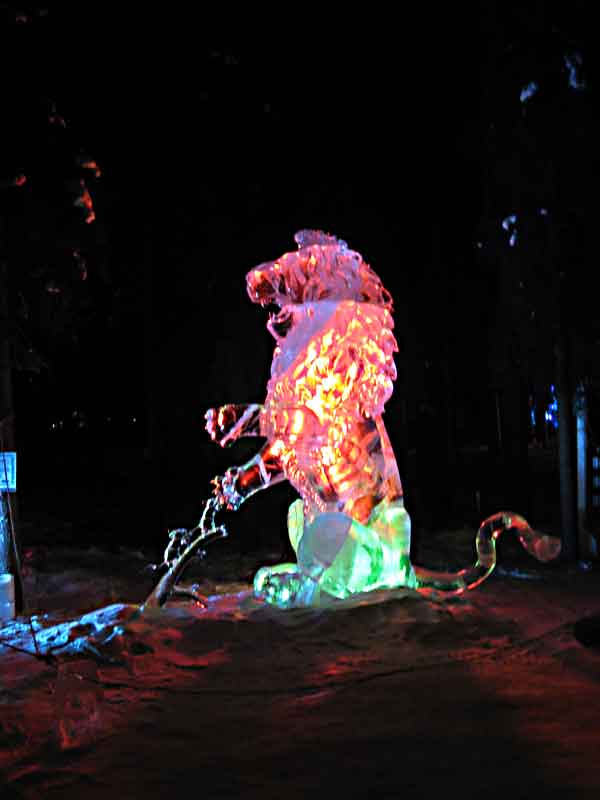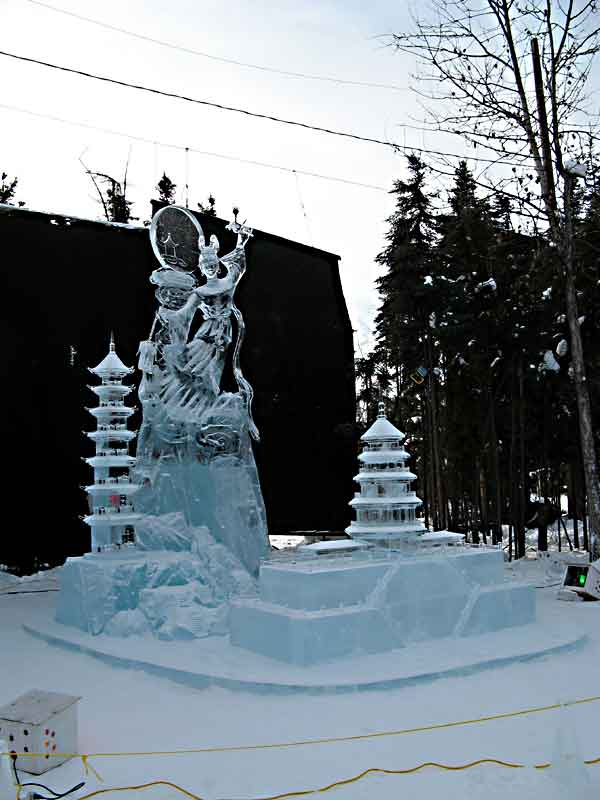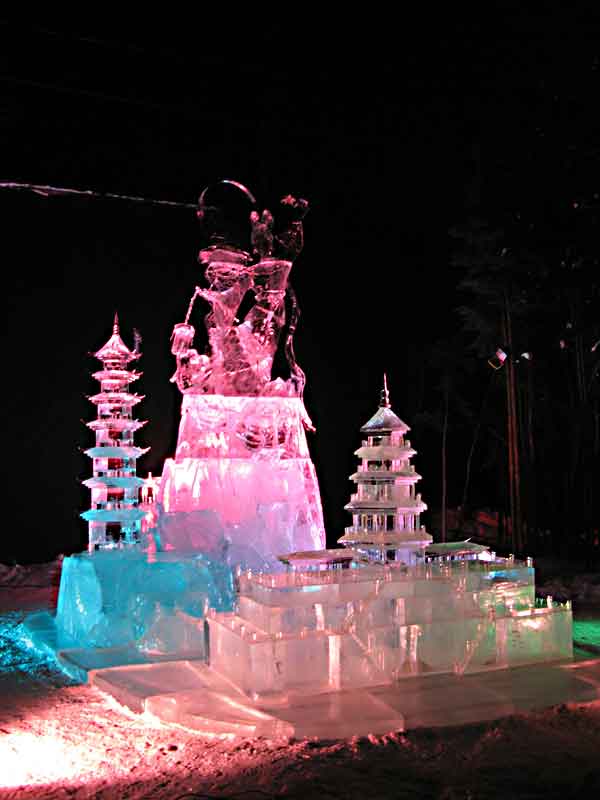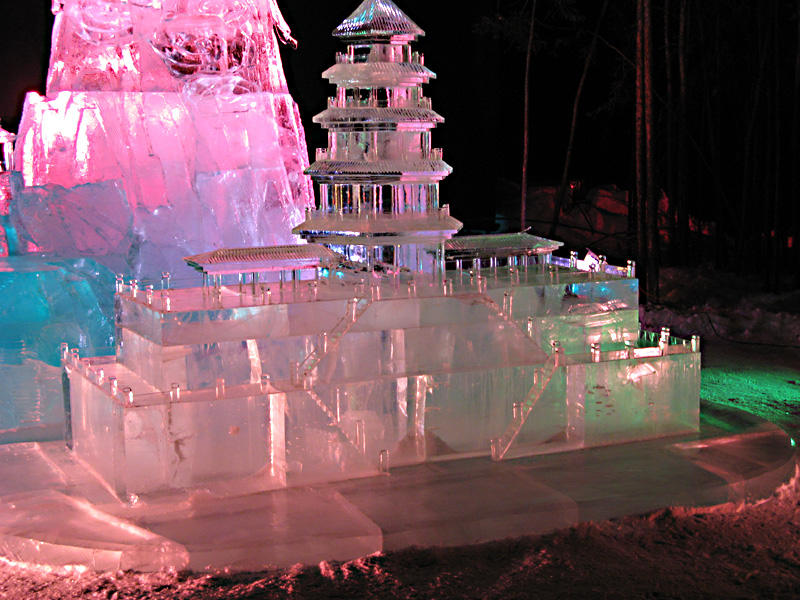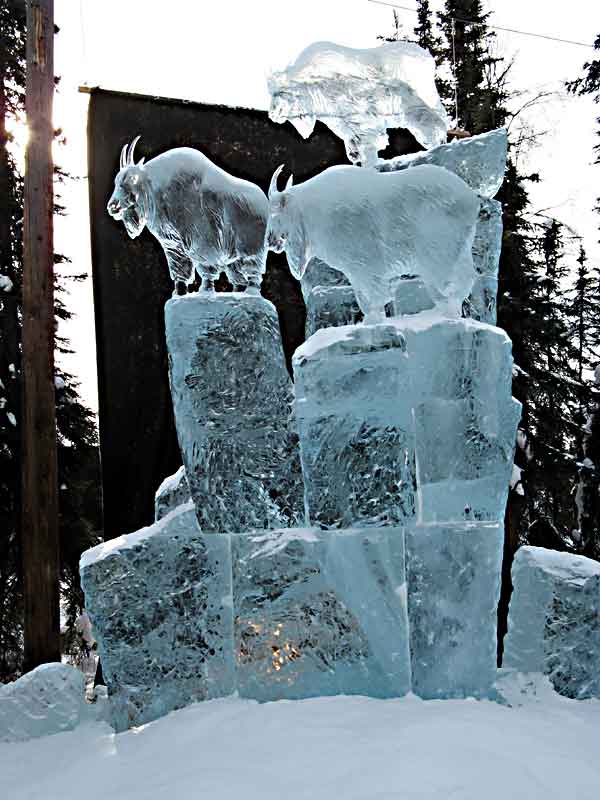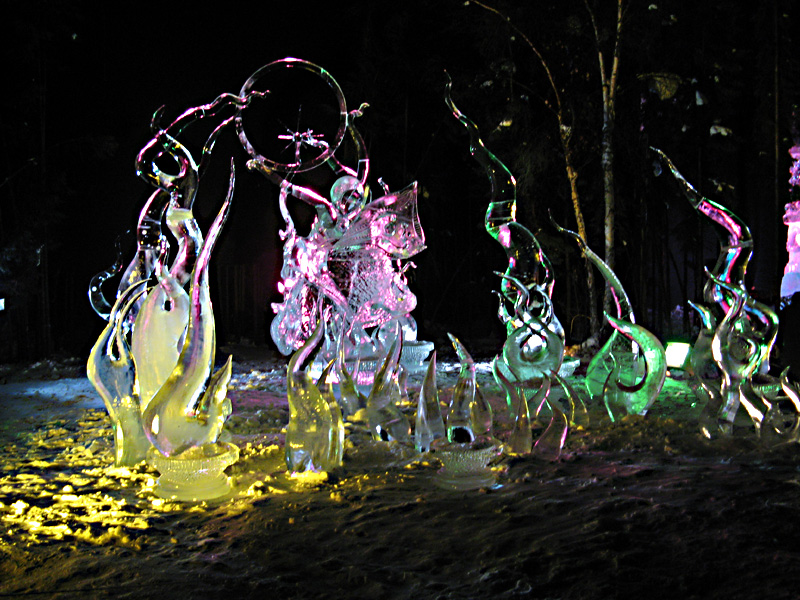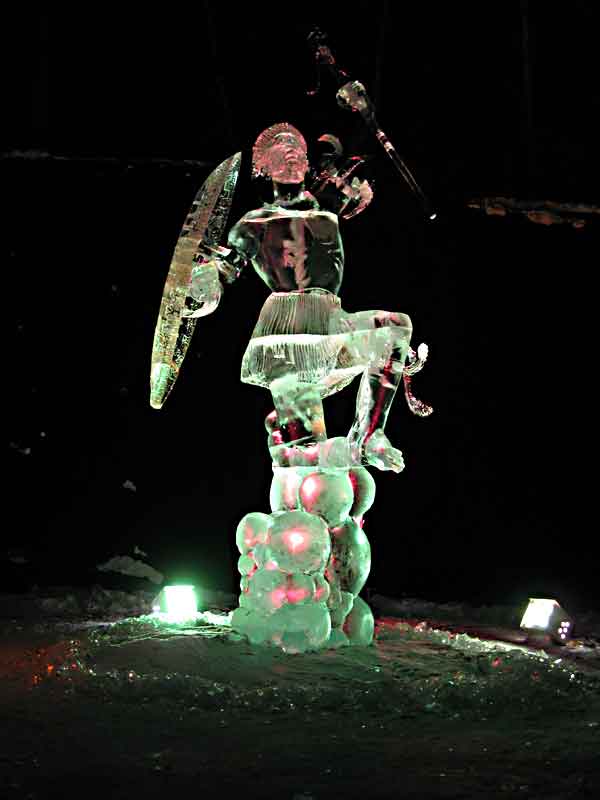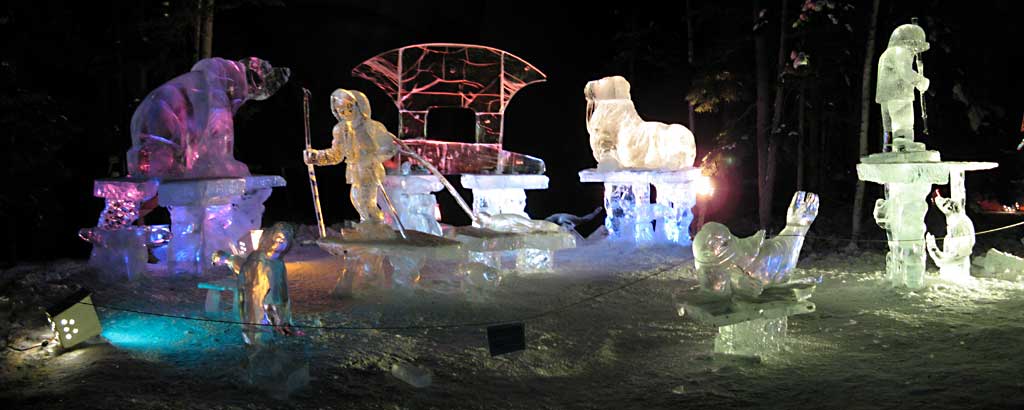 ---
NORTHERN LIGHTS


We drove about 20 miles out of Fairbanks to a place called Cleary Summit near Skiland on the way to Chatanika. There is a small parking lot there that has a good view of the horizon and it is high enough to get out of the weather. When we were there it was between 11:00pm and 1:00am and the temperature was between -20F and -30F.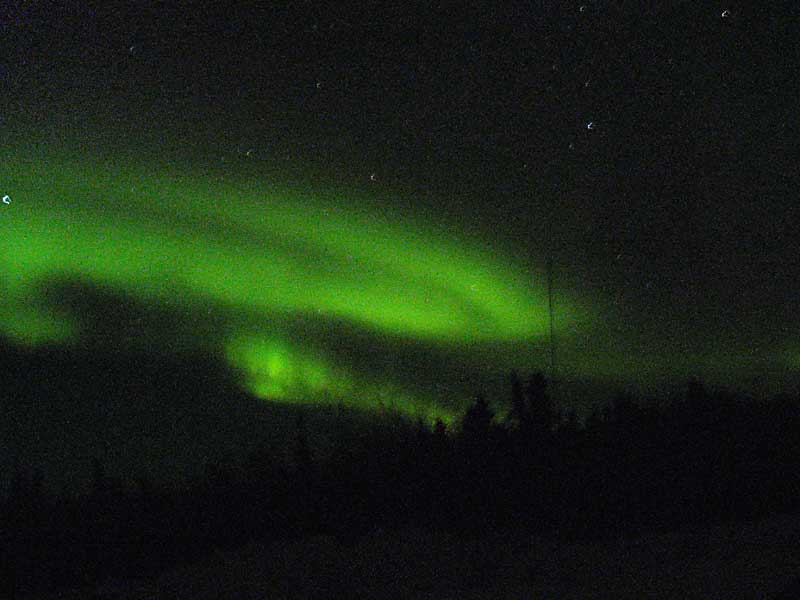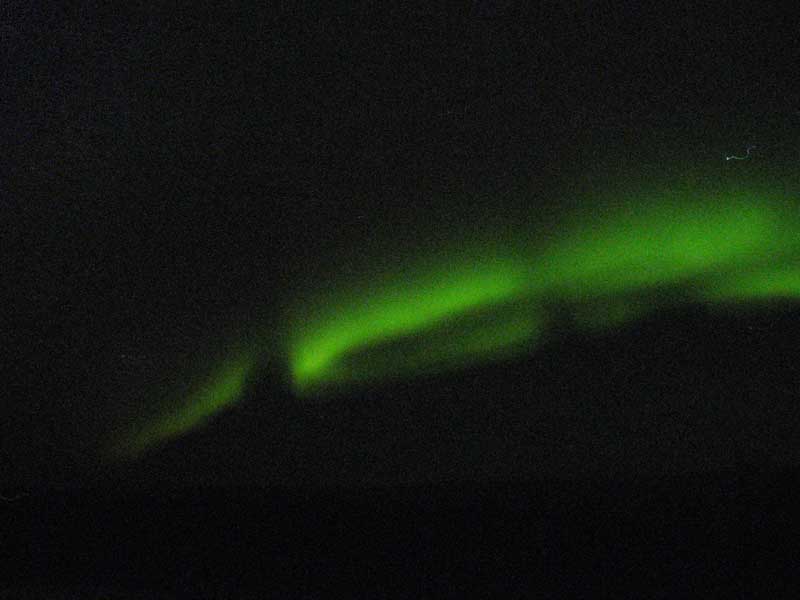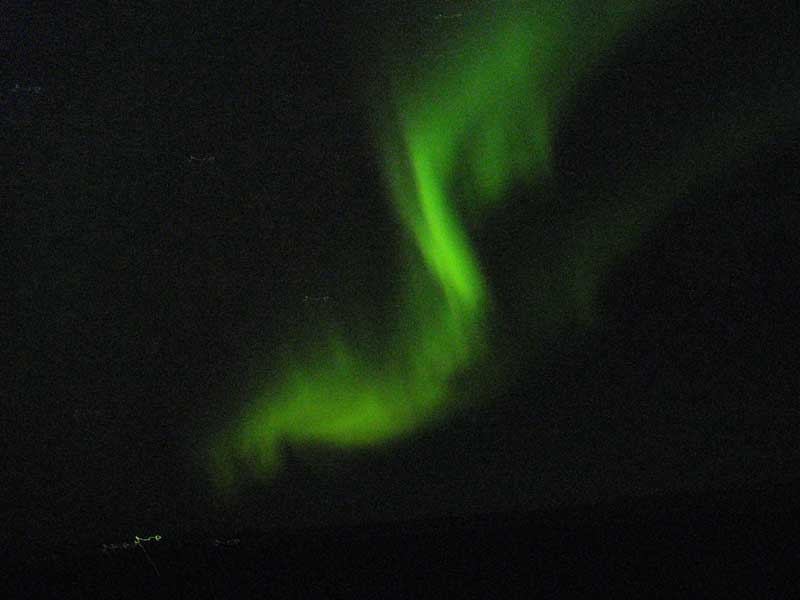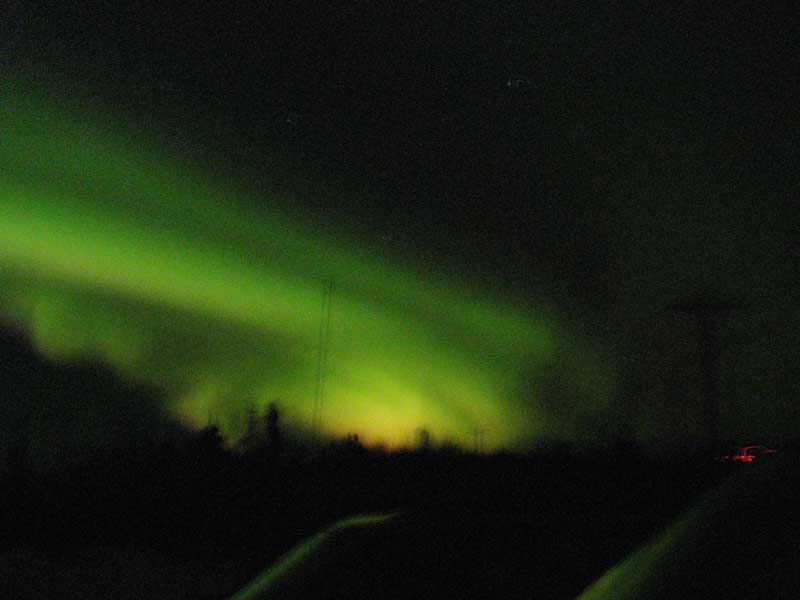 ---
DOG SLED RACING


Every weekend there are dog sled races at the Mushers Hall area where there are many miles of trails. There are several kinds of races with varying numbers of dogs in the teams. They also do ski-journing with up to three dogs towing a person on skis.

While we were there they also held a race that started in town, just outside our hotel. It was the Open North American Championship and lasted three days.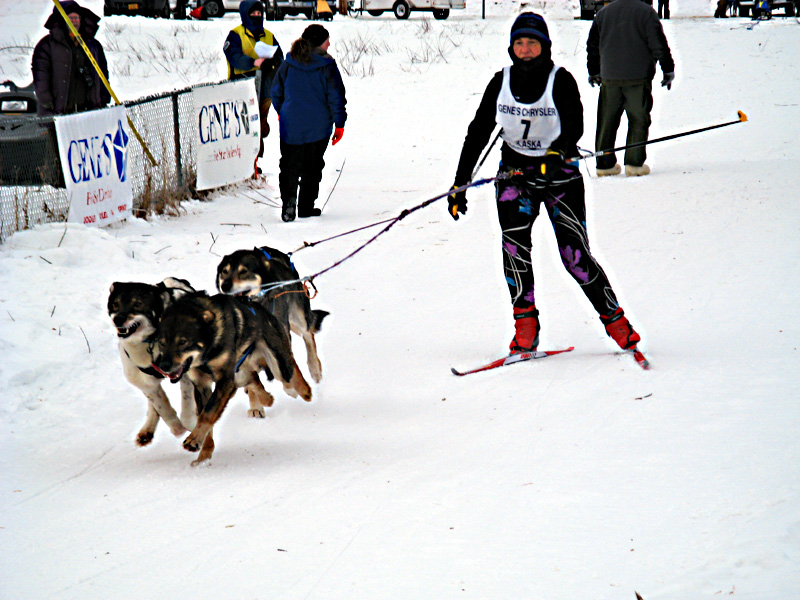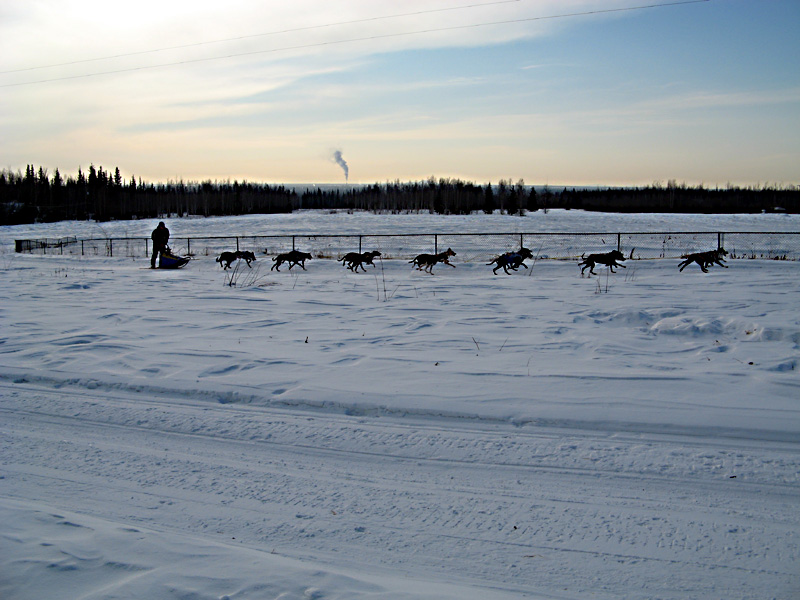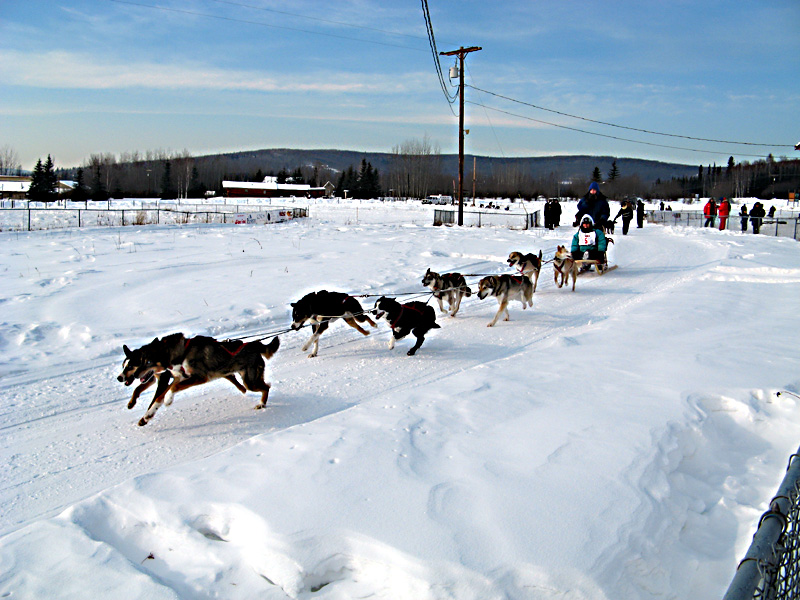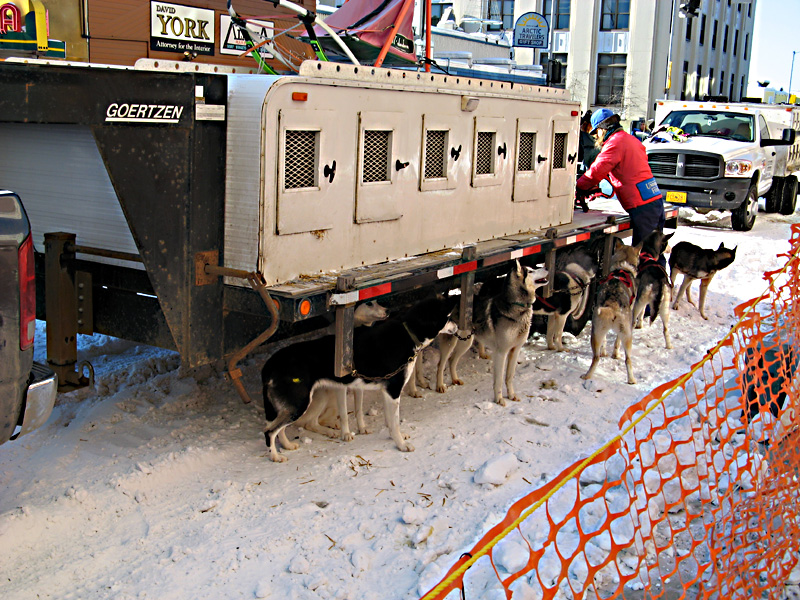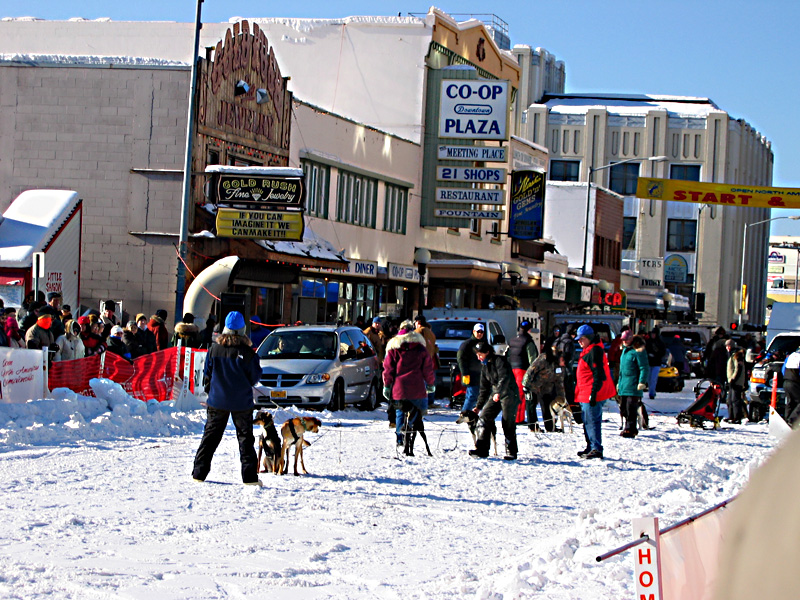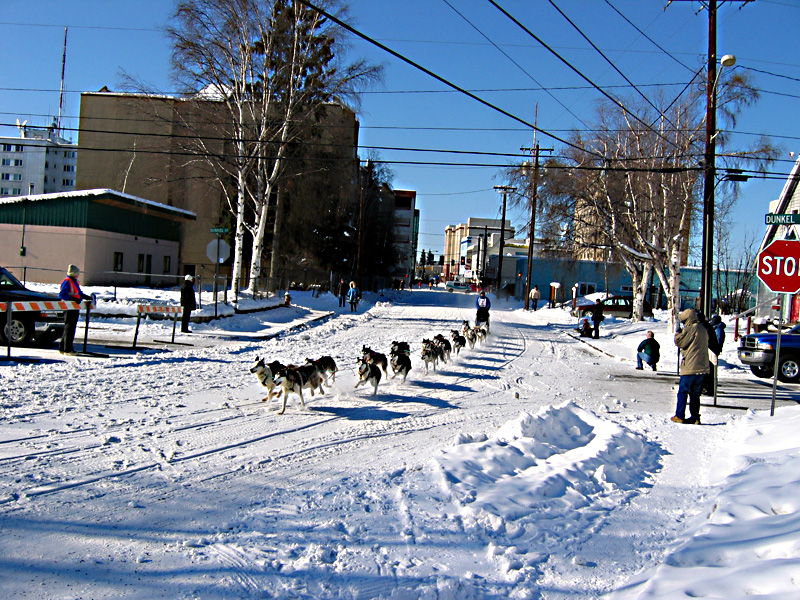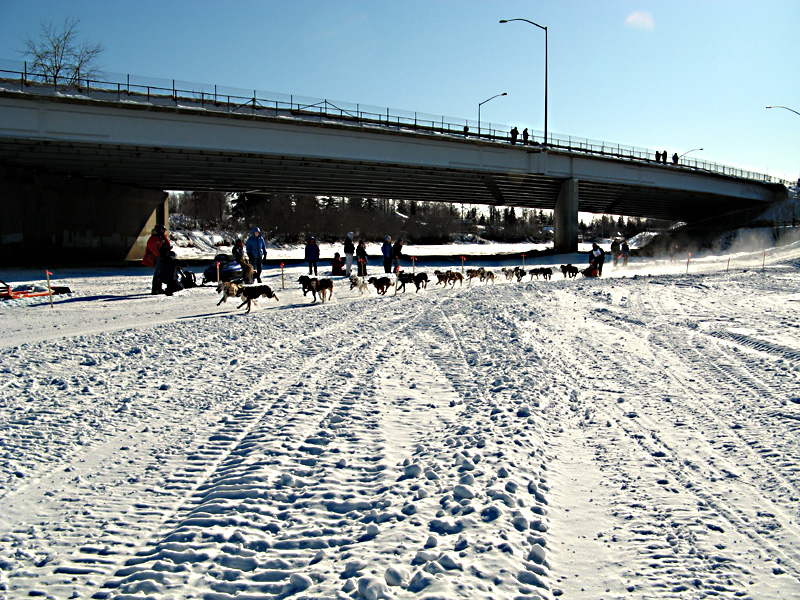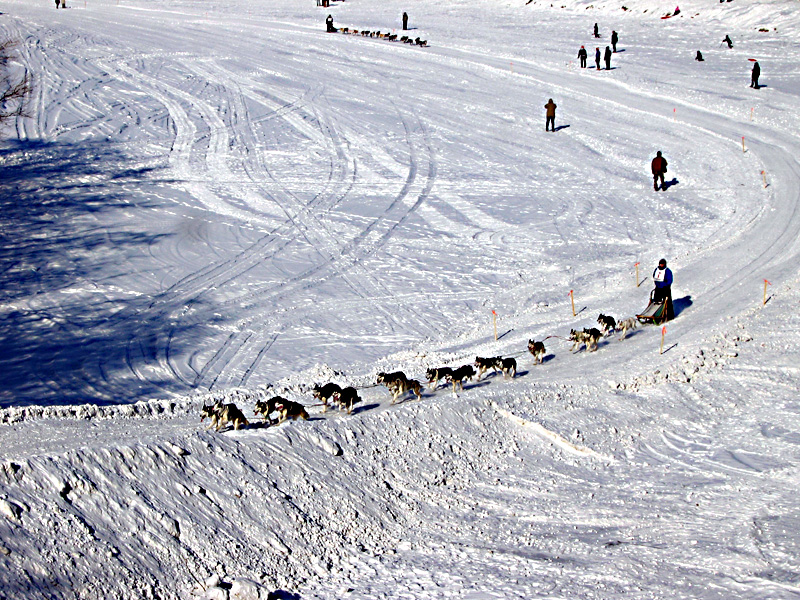 ---
CURLING


Curling is a big sport in Canada and Alaska and Fairbanks has a club. We drove by it several times and decided to stop in and see what was going on. We were invited to come back when they were having a competition and we did. It was great fun as they took us out on the ice afterwards and let us try it out. It is extremely difficult, as we found out.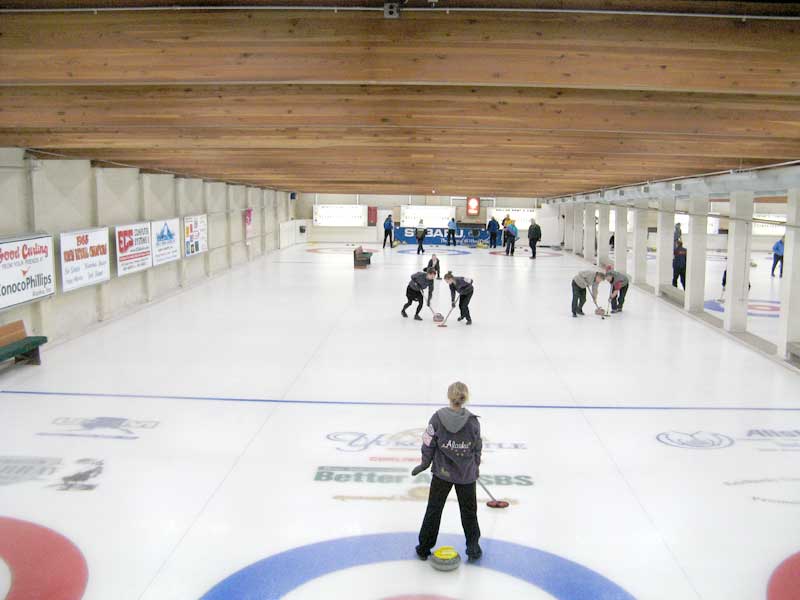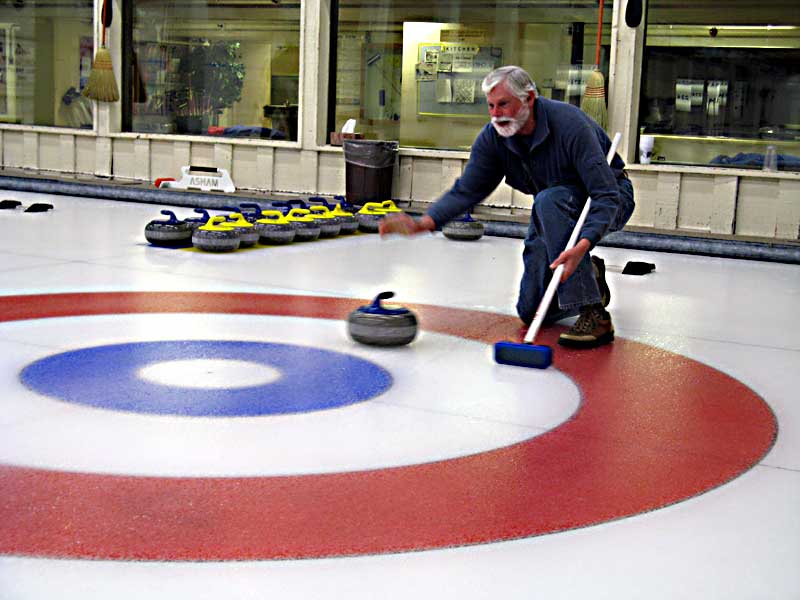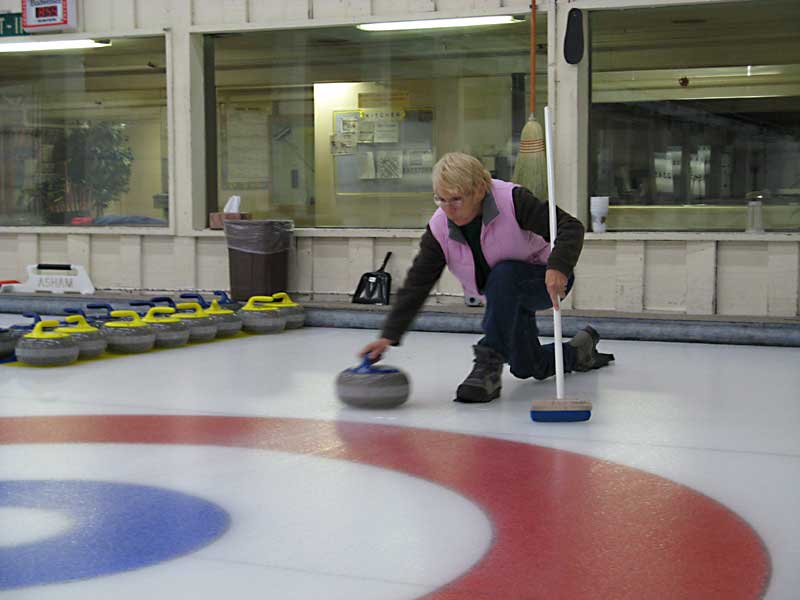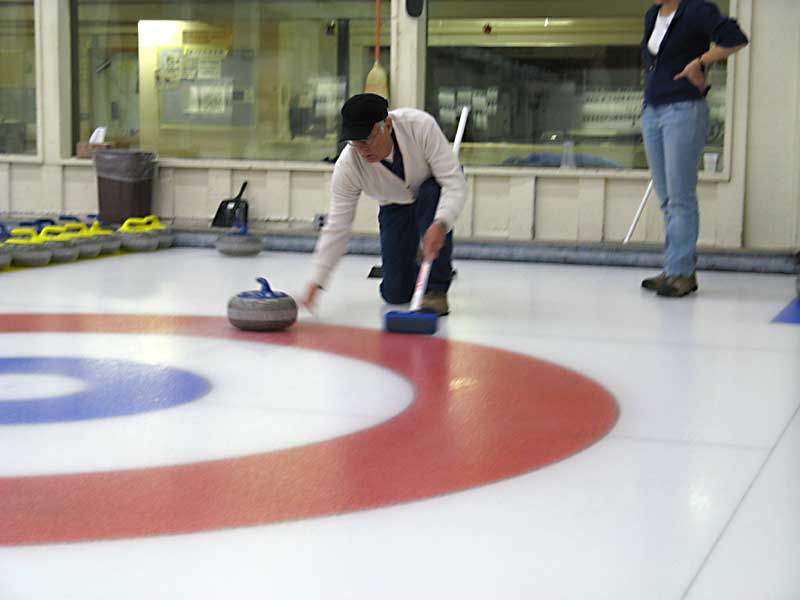 ---
CHATANIKA DAYS


Chatanika is an old mining town north of Fairbanks. Each year they have "Chatanika Days" which a weekend of merriment including the famous "Outhouse Race". It was -20F the day of the race, which is normally about a mile in distance, so they only did a lap around the hotel. This was because they didn't want to freeze anyones lungs. If you ever get up here there is an old gold mining dredge accross the street from the hotel that is worth seeing. (see our Alaska trip for pictures)